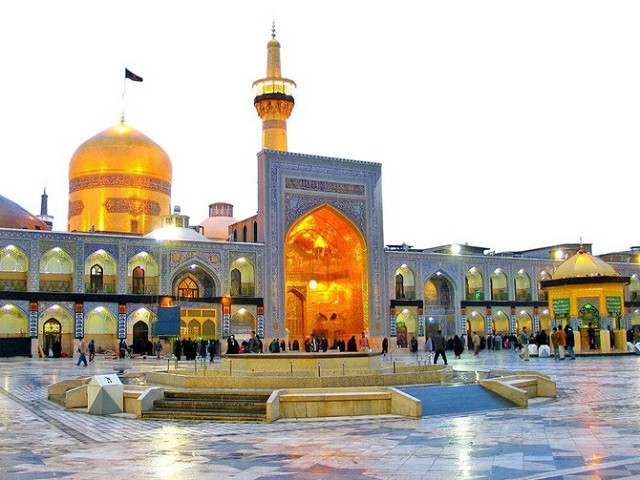 ---
Pakistan has once again urged Iran to finalise the draft of the proposed Ziarat Policy to give a boost to religious tourism in both the countries.
A large number of people visit Iran every year to pay homage to sacred religious figures in the neighbouring country.
Islamabad had earlier forwarded the draft of the said policy to Tehran to boost tourism as well as bring the people of the two countries closer.
While talking to a delegation led by Iran's Deputy Minister of Islamic Culture and Relations Dr Hussain Rozba and Vice Minister for Culture Arab Asadi the other day, Minister for Religious Affairs and Interfaith Harmony Mufti Abdul Shakoor spoke about his ministry's intention of establishing offices in Iran including in the Pakistan House.
He further stated that the government would facilitate pilgrims during their stay in Quetta and Taftan under the proposed policy.
Asadi on the occasion reiterated that the relations between the two countries were based on the common values, love and brotherhood.
He brushed aside an impression of division on the basis of sect or faith, and made it clear that there was no room for any division between the two countries on the basis of sectarianism.
Also read: 10 most visited shrines in Pakistan
Reciprocating, Dr Rozba said the cornerstone of Iran's foreign policy was to maintain cordial relations with the neighbouring countries.
He invited the minister to attend the conference being held in Iran to discuss the promotion of religious harmony and other common issues prevailing between the two countries.
The dignitaries also agreed to promote bilateral relations, interfaith harmony and cooperation in Hajj arrangements.
Iran, particularly, Mashhad is known for its spiritual appeal to millions of Muslims as it has the shrine of Imam Ali Raza (AS).
A large number of pilgrims from around the world visit the city each year. An estimate suggests some 0.7 million Pakistani pilgrims visit the holy shrine every year.
Likewise, Pakistan offers religious tourists from Iran and the rest of the world the perfect spots to visit and witness the divine colours of spirituality.
Shrine of Abdullah Shah Ghazi, Karachi, Sachal Sarmast, Khairpur, Lal Shahbaz Qalandar, Sehwan Sharif, Shrine of Data Ganj Bakhsh, Lahore, Khawaja Ghulam Farid, Mithan Kot, Rajanpur, Bahauddin Zakariya, Multan are some of the most visited shrines every year.
COMMENTS
Comments are moderated and generally will be posted if they are on-topic and not abusive.
For more information, please see our Comments FAQ