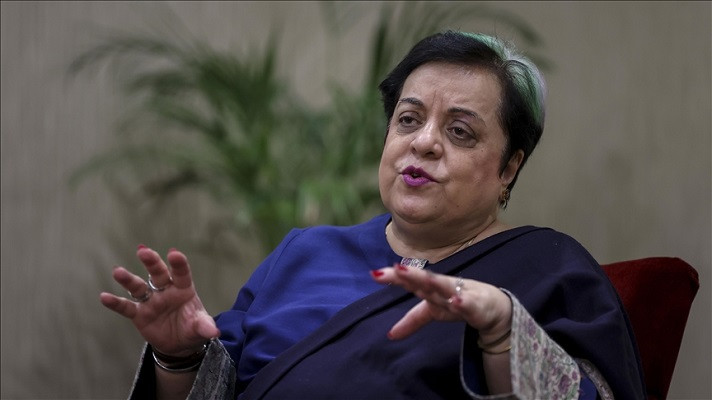 ---
LAHORE:
The Islamabad High Court (IHC) has noted that the law-enforcement agencies and their officials have consistently violated the fundamental rights by abusing their powers and thus undermine the rule of law.
The court also said that the arrest or incarceration of a member of parliament in the absence of compelling reasons would obviously not be justified since it allows the constituents to go unrepresented and thus their rights are violated.
"It has, therefore, been held that allowing constituents to go unrepresented offends their constitutional rights," says an eight pages written order, authored by Chief Justice Athar Minallah regarding protection of PTI MNA Shireen Mazari.
On Saturday, Mazari, a senior PTI leader and former human rights minister, was allegedly manhandled, and arrested from outside her home in Islamabad over a case that involved the ownership and transfer of land.
Her daughter, lawyer Imaan Zainab Mazari-Hazir, tweeted that male police officers had "beaten" and taken her mother away.
Read Mazari's arrest sets off war of words between PML-N, PTI
Later, Imaan filed a petition in the IHC against the arrest. Chief Justice Athar Minallah ordered the authorities concerned to produce the former minister before the court.
The order said officials who appeared before the court were unable to justify the arrest. It stated in the past there had been several instances of allowing the constituents to go unrepresented by depriving the parliamentarians of their right to liberty.
The court said that the detention/arrest of Dr Mazari was, prima-facie, an abuse of power by the public functionaries, arbitrary, illegal and unlawful and for other than bona fide reasons.
COMMENTS
Comments are moderated and generally will be posted if they are on-topic and not abusive.
For more information, please see our Comments FAQ