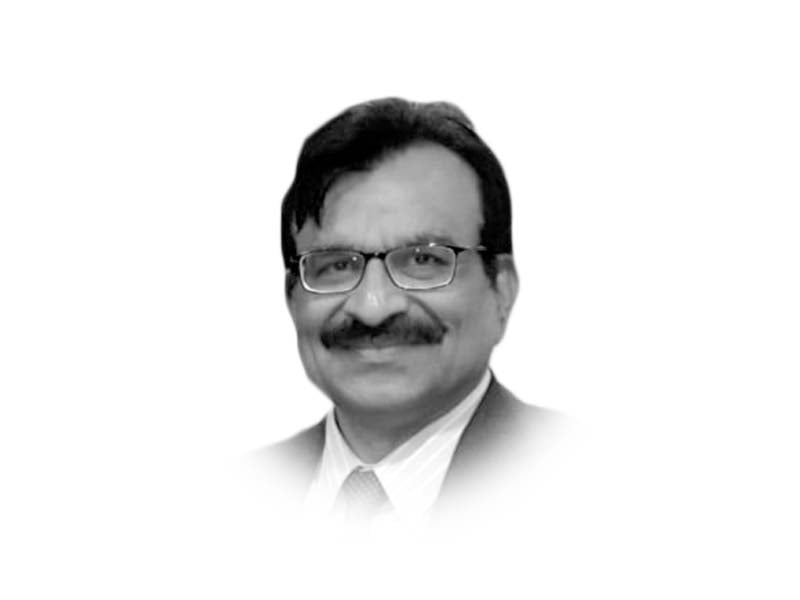 ---
Recently a renowned political analyst reported that he met some highly educated Pakistanis and was shocked to see that they were unable or unwilling to synthesize available information to make up their minds. They were stuck on their preconceived political ideology and were unwilling to use the same techniques of facts and logical thinking which they may be using in their own profession abroad. We always thought that once a person gets a good education, he will be a better citizen who could then rationally discuss things. If that person has gone to the best universities in the West and now living for decades in Western societies, they should be more accommodating to differences of opinion. Unfortunately, that has not happened especially in the ongoing political crisis in Pakistan. We are seeing on our national TV and social media the highly educated using zero patience in listening to others. The language which is being used on television and on stages has no correlation with their education. What is wrong here and how could we explain it?
Education and knowledge were once overlapping terms though the former meant formal instructions in educational institutes and knowledge of what we gain from living our lives. But once more formal education became available, with time education just meant to know the skills which will be helpful in starting an earning. When we were in schools and colleges extracurricular activities were part of regular school lives. I studied in Government College Gujranwala and weekly all of us had to go to a literary club where teachers would come, and attendance would be marked. There were a lot of debates, poetry competitions and sports where everyone participated. Students from other colleges used to go to intercollegiate debates and other events which provided opportunities of mixing with those who may be living very differently. That allowed students to understand and appreciate others who may be thinking differently. Unfortunately for all practical purposes this has stopped now as schools have transformed to coaching academies.
What about our expatriate Pakistanis who should be discussing the political difference at another level? Why don't they allow differences of opinion and have spite for democratic processes while benefitting from the same democratic way of life themselves. I have spent many years in the best universities in the US and the UK. Pakistanis who may have spent years in the best Western universities do not benefit from the wider knowledge which is easily available there. They have a narrow focus on their subject and after hours they stick with each other. After study hours they have zero interaction with their other class fellows. It was rare to see any Pakistani involved in extracurricular activities in these universities. From their point of view, it made sense. They have come here to study, and good scores were the ultimate desired outcome. Once I told some Pakistani students who were studying at Stanford that "if you are not going to benefit from the sea of knowledge spread around you (many Nobel laureates and scholars par excellence) then instead of coming here you should have been using online classes to get the degree."
In my first quarter at the University of Washington, I too took too many extra courses and struggled to cope with the load. One misty Seattle morning I told myself that I already had a medical degree and was a successful clinician, and "the reason I am here is to gain knowledge and not to just get another degree." From next quarter, along with required courses, I started to add courses I liked which were not directly relevant to my field. I took courses on social work, astronomy and even a computer language class. Once I ventured out of my immediate area, my perspective on politics began to change. I was not only meeting doctors or epidemiologists but a diverse student community. Later I was attending seminars as top universities regularly bring best experts for these sessions and these are goldmines of knowledge but unfortunately not attended by Pakistani students. They only gain education and not knowledge there. Without knowledge they have all the handicap of someone who has never put a foot abroad.
Even inside Pakistan I was disappointed to learn that in my incoming classes of doctors, the majority have not read any book outside their discipline in the last one year. Most do not read any newspaper and have no broader understanding of ongoing world events. Their knowledge is now based on Facebook algorithms and only shows them what they want to see. Most of us are now living in an illusion and in this illusion taking our country down the hill.
To bring back the country on its track we need to bring knowledge back into education. Degree without knowledge does not help in creating a strong and independent country. We want the citizens of Pakistan to be knowledgeable about history, sociology, politics, diplomacy to become good citizens. Let's restart and reinvigorate literary clubs in schools and colleges. Let our kids read novels, stories, poetry to learn beyond what is in science books. Let's do it today and buy your kid a book today.
Published in The Express Tribune, May 21st, 2022.
Like Opinion & Editorial on Facebook, follow @ETOpEd on Twitter to receive all updates on all our daily pieces.
COMMENTS
Comments are moderated and generally will be posted if they are on-topic and not abusive.
For more information, please see our Comments FAQ