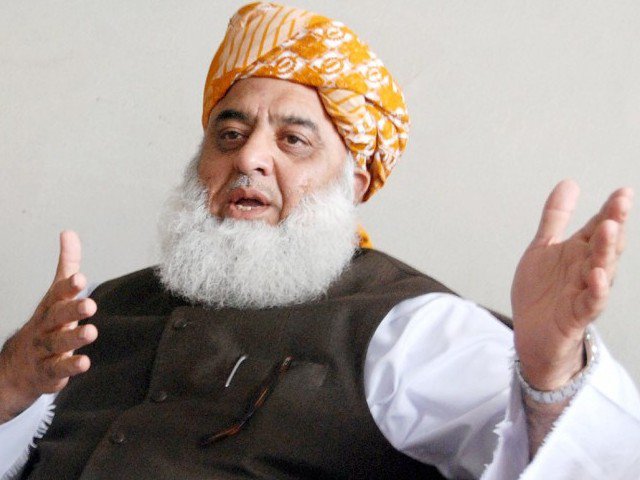 ---
Jamait Ulema-e-Islam-Fazl (JUI-F) chief Maulana Fazlur Rehman said on Tuesday that the coalition government would move towards elections only after introducing reforms in some areas.
In an interview to BBC Urdu, Fazl said that the biggest problem facing the country at present was the economic crunch, which needed to be fixed immediately.
In the interview, the JUI-F chief refused comments on the time period the government would take to introduce electoral reforms. However, he added that the government tenure would end in one and a half years.
The government cannot expand its tenure beyond this period [August 2023], the JUI-F chief said. "The election process will now be finalised through mutual consultation," he added.
"We have just stepped out of murky waters, so there is no point going back therein", he said in an apparent reference to the political crisis the country had been facing for the last few months.
Also read: 'Shehbaz-led govt to complete tenure, decides against snap polls'
About the appointment of the new army chief at the end of the tenure of Chief of Army Staff Gen Qamar Javed Bajwa later this year, Fazl said that he was not in favour of discussing the matter in political gatherings.
"The people of Pakistan should seriously consider that matters related to the appointment of the army chief should not be discussed in political rallies", Fazl, also the president of the Pakistan Democratic Movement (PDM), said.
He accused former prime minister Imran Khan of trying to divide the establishment. He claimed Imran was "installed on the throne of Islamabad under a foreign conspiracy" but he was voted out by parliament.
Responding to another question, Fazl favoured the return of former prime minister Nawaz Sharif to the country. "Pakistan is his [Nawaz Sharif's] country and nobody can snatch away his nationality," he said.
COMMENTS
Comments are moderated and generally will be posted if they are on-topic and not abusive.
For more information, please see our Comments FAQ