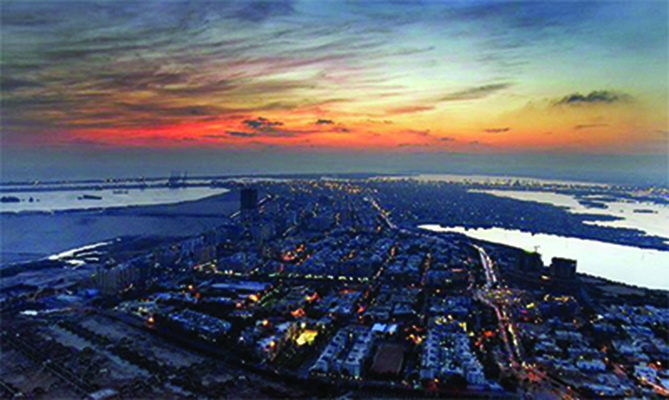 ---
KARACHI:
Pakistan must address its dire issues of external debt and current account deficit to avoid a Sri Lanka-like default, according to the latest report by the Institute for Policy Reforms (IPR).
The independent and non-partisan think-tank termed resolution of the issues critical for the economic revival and security in the face of a "national emergency".
It noted that despite challenges, the response of governments was to borrow more loans from the International Monetary Fund (IMF).
It further said that the pressure of continued borrowing for consumption and debt servicing increased the fragility of the external account.
"It seems that governments in Pakistan have kept borrowing without any thought about how they will repay," it added.
Also read: Experts raise red flag for economy
The report noted with concern that the governments did not spend public money judiciously, pointing to "misplaced priorities".
In view of the fact that the economic crisis continued to happen every few years, exacting a "huge cost" on the citizens, the think-tank called upon those at the helm to revisit the economic policy agenda.
It emphasised that to meet the challenges, Pakistan must set its house in order and prepare for making "difficult and delicate political choices".
The disconnect
The IPR asserted that economic troubles arose from flawed political choices. "The depth of reforms that our economy needs can only be set right by strong and committed political leadership engaged with the people."
It also pointed to a "continuous disconnect" between the political and economic policy-making as the cause for today's problems.
Also read: Investors feared to lose interest in economy
The think-tank asked for taking a long-term holistic approach instead of resorting to short-term measures and staying "economically fragile".
"A representation in the Cabinet from all shades of political opinions could also be a source of strength," it remarked.
Future measures
The think-tank asked the governments to set targets for fiscal and current account deficits and cut costs accordingly. It also asked authorities to not just rely on indirect taxes as expressed during every budget speech.
It suggested urging the IMF for debt relief by following a sound plan for "economic growth and correction of elite privilege". The state may opt for rescheduling as an alternative to the first solution.
The IPR also called for increasing the exports through an item-wise review of what exports could increase quickly, possibly through incentives. It also stressed doing away with all "non-essential goods imports."
It also suggested accessing external debt to only finance projects that ensure GDP and export growth.
Among other suggestions, the IPR called for making the power sector financially sustainable, restructuring domestic debt, increasing domestic sources of energy and mineral resources, and ensuring a parliamentary review of all international agreements of economic nature.
COMMENTS
Comments are moderated and generally will be posted if they are on-topic and not abusive.
For more information, please see our Comments FAQ