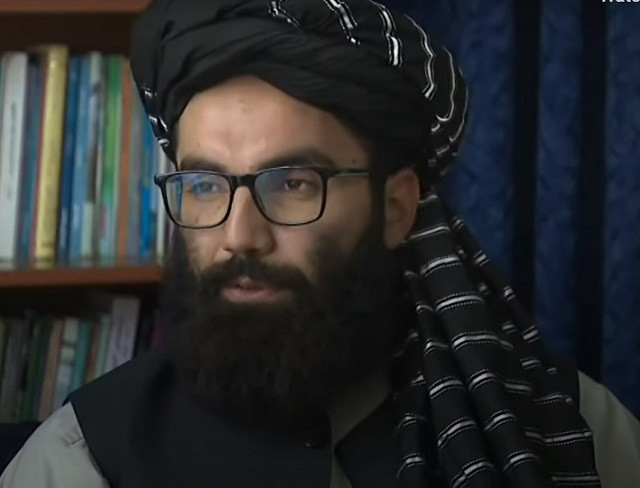 ---
Sirajuddin Haqqani, the acting interior minister of the Afghan Taliban, has said that the Taliban regime wanted "good relations" with the United States and the rest of the global community.
The Taliban leader made these remarks during an interview on CNN. In response to a question on whether the Afghan government considered the US an enemy, he said the Taliban did not consider the US as an "enemy" and they were committed to the Doha accord.
"I would like to make a small clarification. The period of the last 20 years was a situation of defensive fighting and war. When the agreement was made in Doha, we decided that we would not be talking about this. In the future we would like to have good relations with the United States and the international community," he said.
According to the Taliban minister, who has a $10 million bounty on his head by the US government, Kabul wanted ties with the US based on principles and diplomatic norms, adding that "based on their [US] conduct, the Afghans have reservations about their intentions".
Read Afghan women protest Taliban decree to cover faces, bodies
Amid an increase in terror incidents in Afghanistan, including the cross-border attacks into Pakistan, Haqqani reiterated that the Afghan soil will not be used as a threat to anyone. He admitted there were "internal threats" to the Taliban regime.
However, he added that threats were being hyped up by "some" elements who portrayed them as a source of concern for the Afghan nation and the global community.
"There can be threats to the rest of the world that are orchestrated by a government, but we would like ... to reassure the rest of the world that our land will not be used as a threat to anyone," Haqqani asserted.
Speaking about education for girls in Afghanistan, the Taliban leader claimed that there was no one in Afghanistan who "opposed education for women". He added there would soon be good news about girls' education and that a mechanism is being developed in this regard.
"We all believe that education has been created as a blessing from God, which has been made essential to both men and women. As I mentioned earlier, there is no one who is opposed to education," he said while speaking to CNN.
"The problem is education based on the Afghan way of thinking and understanding, the cultural aspect of Afghanistan. there is an issue of making arrangements of Islamic rules and principles."
COMMENTS
Comments are moderated and generally will be posted if they are on-topic and not abusive.
For more information, please see our Comments FAQ