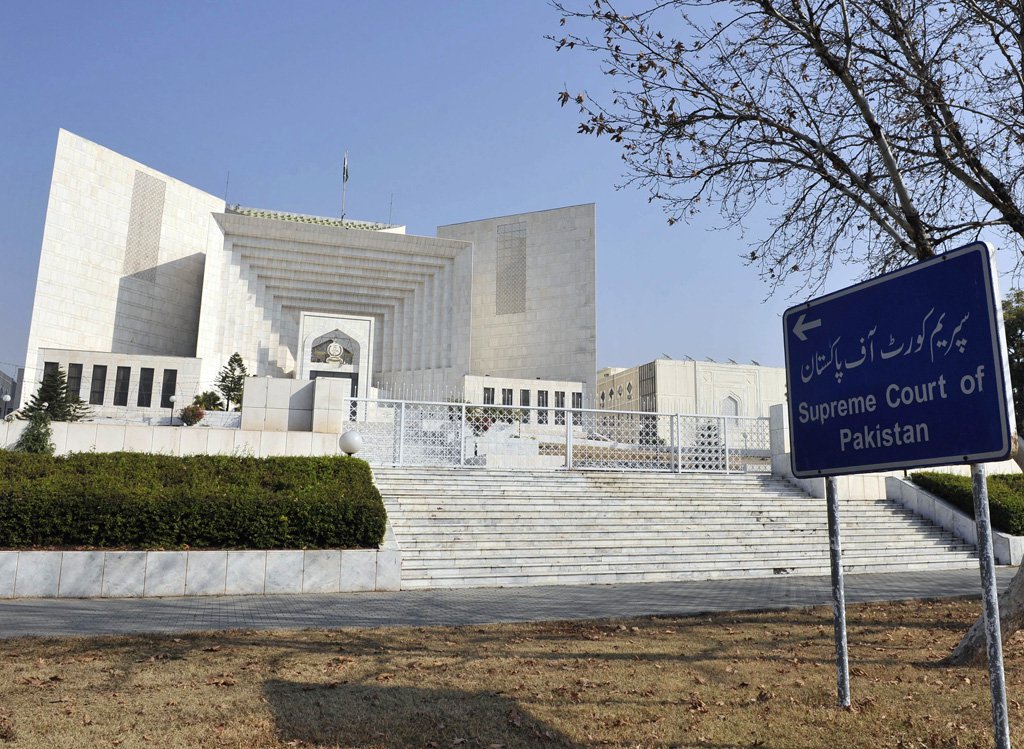 ---
ISLAMABAD:
A division bench of the Supreme Court led by Justice Ijaz ul Ahsan will on May 16 take up the Pakistan Tehreek-e-Insaf's petition to stop the Election Commission of Pakistan's (ECP) delimitation of constituencies and hold elections without any delay.
PTI secretary general Asad Umar had filed the petition through his counsels Chaudhry Fawad Hussain and Chaudhry Faisal Hussain on April 18.
The PTI had moved the top court seeking a declaration that the delimitation schedule announced by the electoral watchdog on April 11 was "illegal" and "unconstitutional".
The petition further requested the SC to order the election supervisor and secretary to ensure the upcoming electoral process was in accordance with the law and Constitution, and was carried out without any delays.
The application contended that the endeavour by the ECP to carry out new delimitations of provincial and national constituencies across the country and the subsequent schedule it issued amounted to a departure from Article 51(5), which provides that seats in the National Assembly shall be allocated to each province on the basis of population in accordance with the last census officially published.
Read PTI dissidents term reference baseless
"As the delimitation exercise conducted in 2018 under the command of the Constitution must be considered final till the new census takes place, therefore, the ECP is bound to hold elections on the basis of the delimitation conducted previously," the petition said.
Earlier this week, the PTI announced that it was filing a reference against the chief election commissioner (CEC), hours after a similar reference was filed against ECP Sindh member Nisar Durrani.
Talking to the media, former information minister Fawad Chaudhry said that the onus of keeping a balance in the country is on state institutions.
Unfortunately, he added, the ECP was behind the ongoing political crisis in the country. "Imran Khan and PTI don't have confidence in the CEC and the ECP," he said.
Turning his guns towards the CEC, the PTI spokesperson advised him to join the ranks of PML-N "if he deemed it fit."
According to him, the ECP does not represent 17 per cent of the population of Pakistan, and the former premier had often pointed out the same.
COMMENTS
Comments are moderated and generally will be posted if they are on-topic and not abusive.
For more information, please see our Comments FAQ