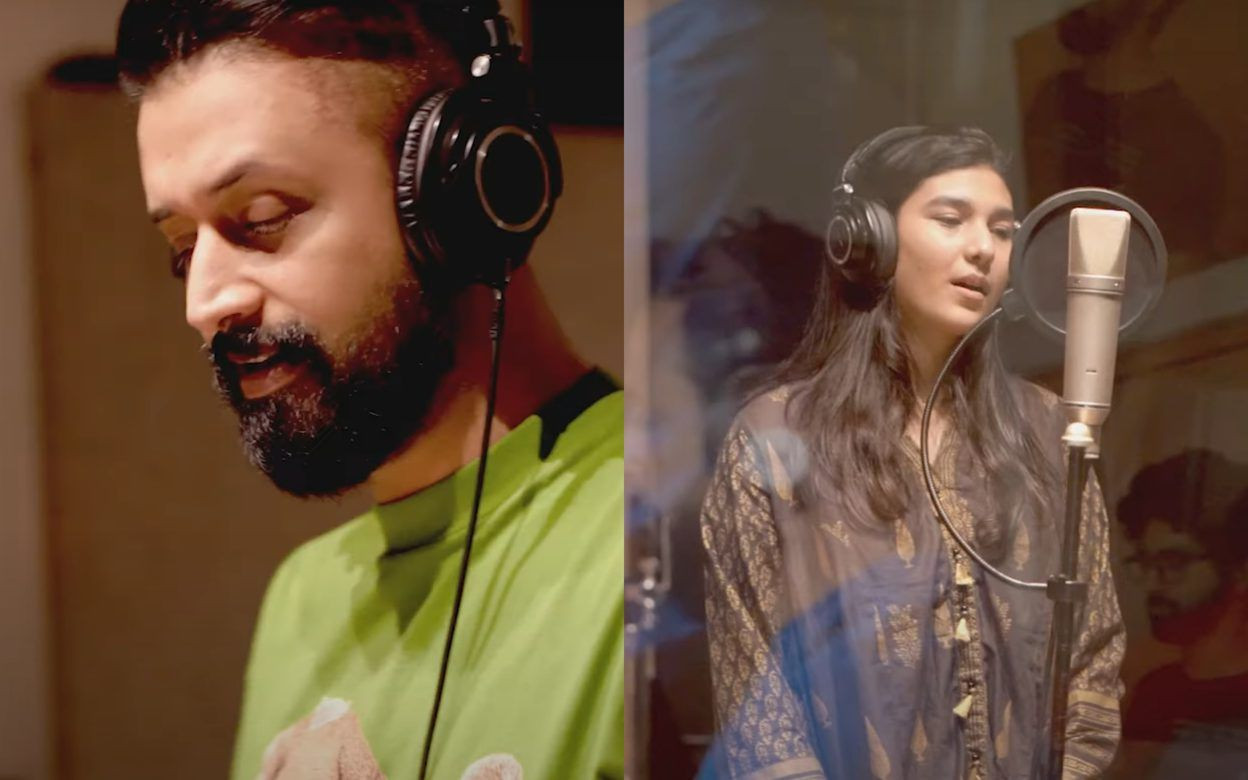 ---
After Ali Sethi, Shae Gill is pairing up with Atif Aslam for a new song
'Manzil' will highlight the importance of Covid-19 vaccinations and booster shots
---
Just when we thought Pasoori was all Shae Gill had on her plate until, perhaps, another season of Coke Studio, the US Embassy Pakistan's YouTube channel on May 11, shared a teaser for an upcoming Atif Aslam and Gill collaboration and we are back on our toes!
It's not unlikely, since Pasoori's been trending on Spotify for so long – keeping a firm grip on the 5th spot of the app's global viral list even today. And with that, Ali Sethi and Gill have been all the rage, too. Thus, it's only fair that the former Instagram cover artist gets to widen her fanbase with Aslam on her side this time around.
The superstar and Gill are releasing Manzil, a song meant to promote Covid-19 vaccinations and booster shots across Pakistan. Despite it being a public service message-cum-track, fans can't wait, provided the teaser makes it out to be so much more.
The clip sees actor Sarwat Gilani apparently playing a mom while Sarmat Khoosat is behind the lens, in his element, keeping all things jolly and good. Gill is spotted recording and goofing around while Aslam is seen and heard singing.
"The US Embassy Islamabad partnered with Pakistani Cannes-nominated film director Sarmad Khoosat to produce a new song promoting Covid-19 vaccinations and booster shots," read the caption for the teaser. "The song, Manzil, included Mohammad Hanif as the lyricist and Shamsher Rana, Varqa Faraid, Nimra Gilani and Ali Hamdani as producers and composers. Vocals were provided by internationally renowned singer Atif Aslam and Coke Studio sensation Shae Gill."
The music video is set to release on May 14 at 6 pm...