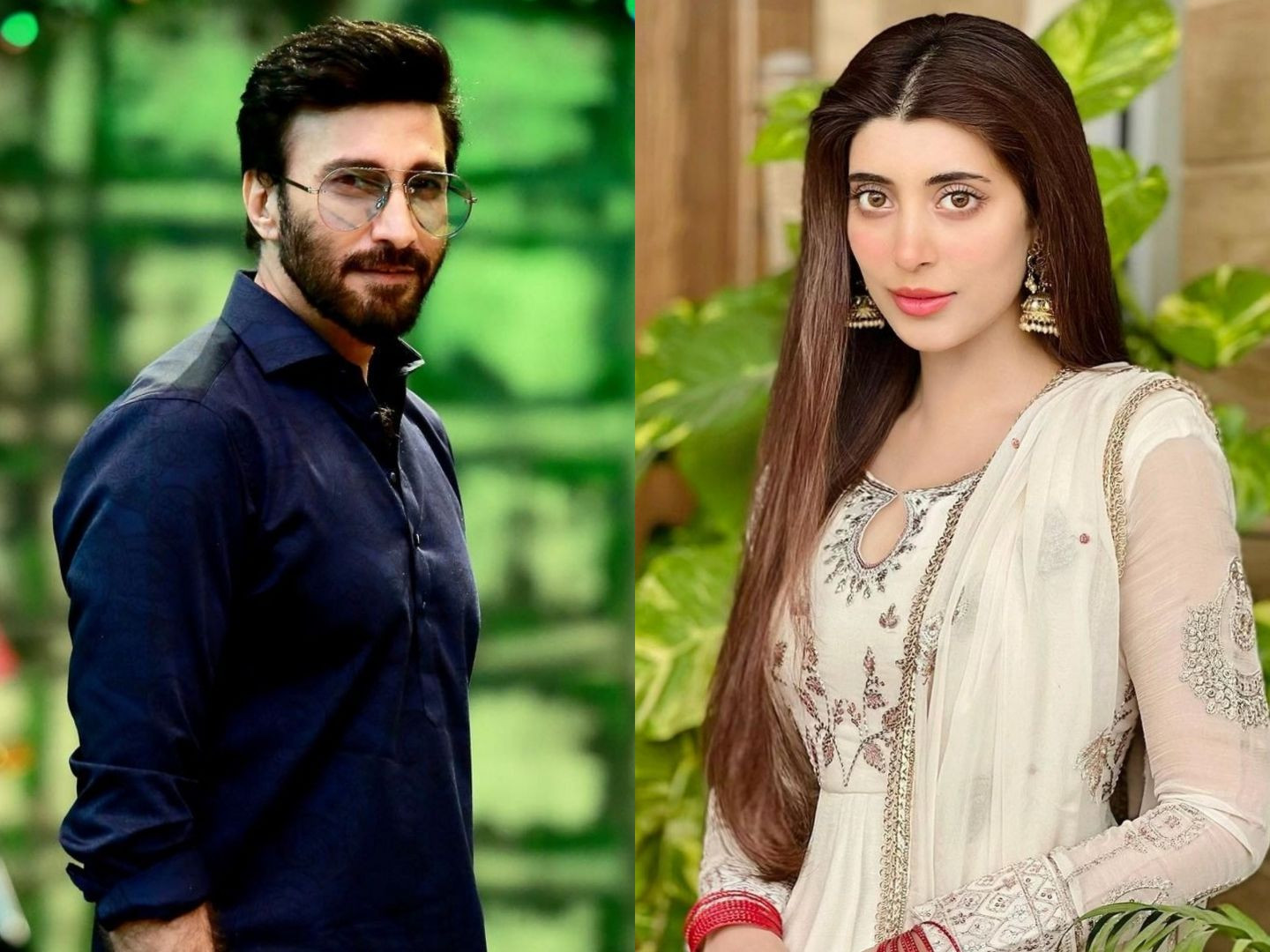 ---
Actor Urwa Hocane tops veteran actor Aijaz Aslam's personal list of actors he wouldn't prefer to lock horns with. The Nand actor made an appearance on The Couple Show with his wife Sabeen Aijaz and talked about his acting career so far. On the subject of difficult co-stars and attitude problems, Aijaz shared that he has "heard" that the elder Hocane sister is quick to lose her temper on sets.
During one of the segments of the chat show, the hosts Hina Altaf and Aagha Ali posed a question to Aijaz about a leading lady who has attitude problems, is unprofessional or needs to work on her behaviour more. In a shocking turn of events, the Cheekh star named Urwa.
Further elaborating on his answer, he shared that he had taken her name based on stories he has heard from industry friends and not through his personal experiences. "Although I haven't worked with her, I have heard (from friends and colleagues) that it is Urwa. She gets very angry on the sets, quickly loses her temper, and even instructs the director on creative aspects," revealed Aijaz.
While the hosts nodded through Aijaz's statements, Aagha later added an anecdote where he disagreed with Aijaz's view of Urwa. Aagha shared that he crossed paths with the Badzaat actor at a Tich Button promotional event; a film produced by Urwa, where he felt that she was very grounded.

Tich Button will mark Urwa's debut as a producer. The romantic comedy stars Farhan Saeed, Iman Aly, Sonya Hussayn, and Feroze Khan, and will hopefully release soon with cinemas operating at full capacity again.
COMMENTS
Comments are moderated and generally will be posted if they are on-topic and not abusive.
For more information, please see our Comments FAQ