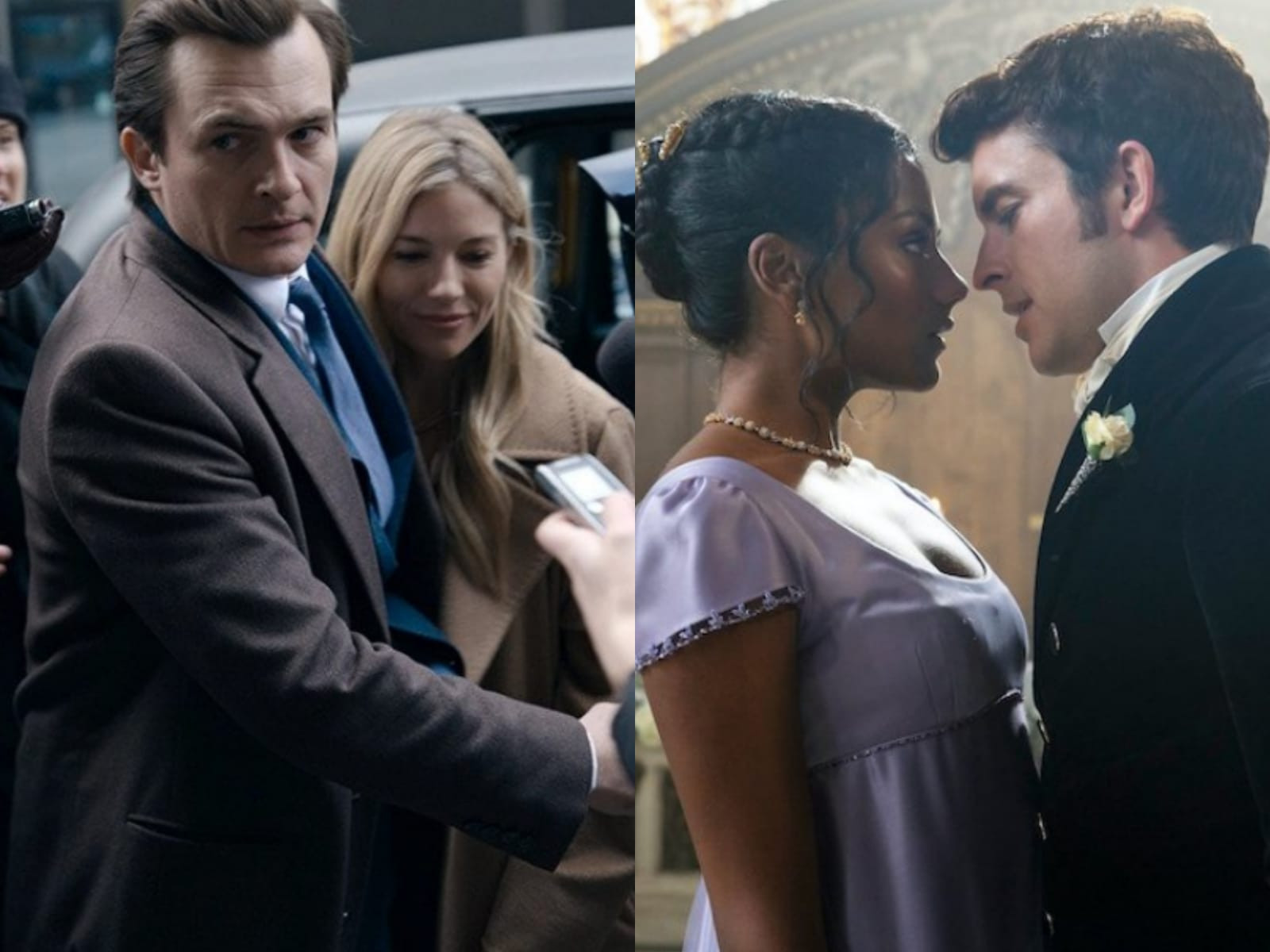 ---
Looks like viewers tuning in to watch a thriller anthology just outnumbered those aching to get lost in a romantic period drama.The limited series Anatomy of a Scandal has finally ended Bridgerton's recent season's reign as the No 1 English-language TV series on Netflix. The streaming service released a new list revealing the top 10 most-watched shows on the platform.
The statistics for the week of April 18-April 24 reveal that Anatomy of a Scandal was viewed for 75.6 million hours in its second week of release, while Bridgerton, which dominated all shows on the streamer after its release last year, raked up a total of 46 million and landed in the second spot on the list for the first time since it debuted the week of March 21. The latter's season one continues to fall in the top 10 list.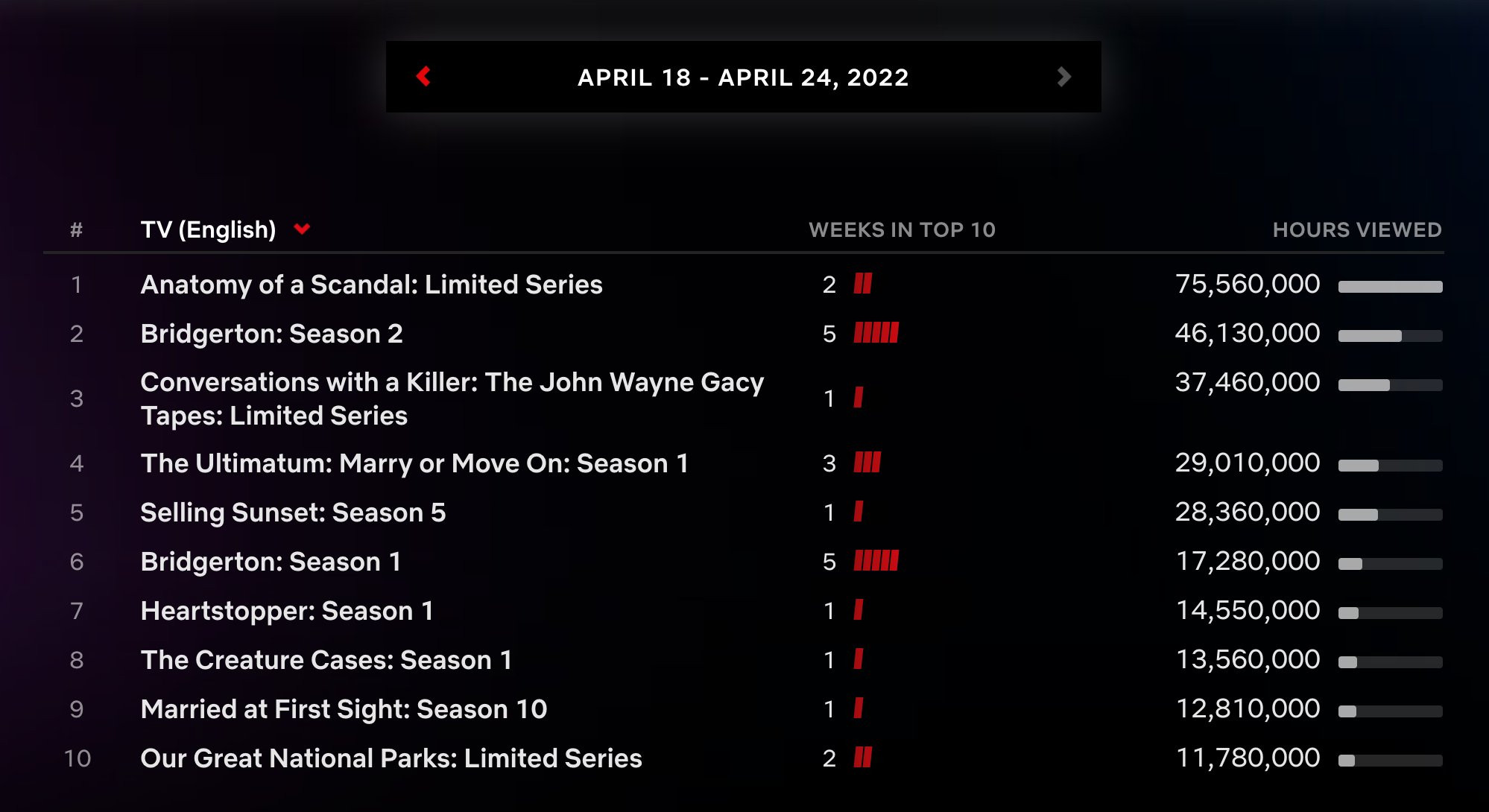 The list also featured the new limited series Conversations With a Killer: The John Wayne Gacy Tapes with 37.5 million hours at the third rank, while the new reality dating series The Ultimatum: Marry or Move On ranked fourth with a watch time of 29 million hours.
Other than that, Selling Sunset's fifth season (28.4 million hours), Bridgerton season one (17.3 million hours), Hearstopper season one (14.6 million hours), The Creature Cases season one (13.6 million hours), Married at First Sight season 10 (12.8 million hours) and the Obamas' new show Our Great National Parks (11.8 million hours) make up the top 10 for English language TV shows.
When it comes to films, Choose or Die led the list with 15.3 million hours and The In Between landed in the second spot with 13.4 million hours of viewing time.
COMMENTS
Comments are moderated and generally will be posted if they are on-topic and not abusive.
For more information, please see our Comments FAQ