 ---
Why 'Sinf-e-Aahan' is no longer the captivating watch it used to be
What started with a story of six young women is now reduced to salute drills, recitations and jogging routines
---
KARACHI:
Even people who swear at not having a single patriotic bone in them also get chills when the national anthem is played in the cinemas. When Azadi by Junoon is blasted on loudspeakers on August 14 and the footage of Partition passengers plays on the telly; it reminds you of the price we paid to call this place our home, our sovereign country. Regardless of the propaganda, which is an obvious and overt aspect of such nationalist productions, these songs and nationalistic TV and film productions are meant to ignite the Pakistani within you and make you fall in love with your country despite it's so many bruises.
Having said that the the Nadeem Baig directorial Sinf-e-Aahan that revolves around women cadets hooked the audience immediately because it wasn't just a statement about patriotism.
Penned by Umera Ahmed, Sinf-e-Aahan, loosely translated as the 'Women of Steel', is premised on the lives of six fearless, passionate and opinionated women, who defy conventions as uniformed lady cadets. It includes women from different socioeconomic backgrounds, religions and even nationalities to relate to a far wider audience, and ultimately proving that the military is equal and ethical for all those who bear talent and passion to serve.
Starring Sajal Aly, Yumna Zaidi, Syra Yousuf, Kubra Khan, Yehali Tashiya Kalidasa, Dananeer Mobeen and Ramsha Khan in the lead roles, the iron ladies are introduced fighting their foes in their individual lives as they gear up to apply for the military. It brought forward a star studded cast and themes that made audiences think twice before pushing their daughters into marriage or "noble" professions, and rather support them in their "outlandish" and "bold" choices.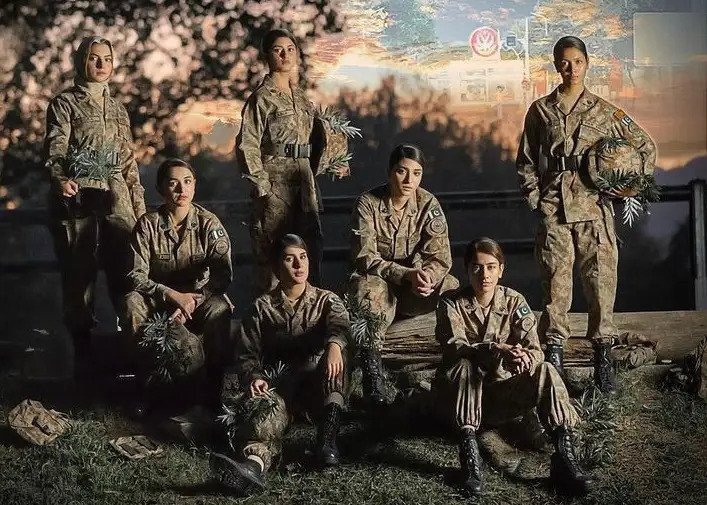 Although set in the Pakistan Military Academy, the project began with the intention of breaking stereotypes surrounding women and their role in society with a focus in the military, but has now over the last few episodes been reduced to just drills and marches on repeat. The valour is their women and their arcs not so much.
As soon as the six young women get into PMA, the screen time only reduces their stories and struggles to recitations, light jogs, loud instructions, and salute drills. The personalities that were introduced to us started to seem to have been vanished from the script and screen time. It almost feels like the love for their country and their routines took over the women so blindly that in the course of the training they forgot who they really were; a perception that this powerful show never espoused to create in the beginning but ended up forcing on the viewers.
Whether it's just sloppy writing or forced sequences that the writer had nothing to with, the serial has started to feel like a lazy tale with shallow characters being forced into a routine. This drastic shift has not only reduced anticipation for the next episodes but also makes you question the pantheon we had allotted Sinf-e-Aahan among the new-age cutting edge stories of our time.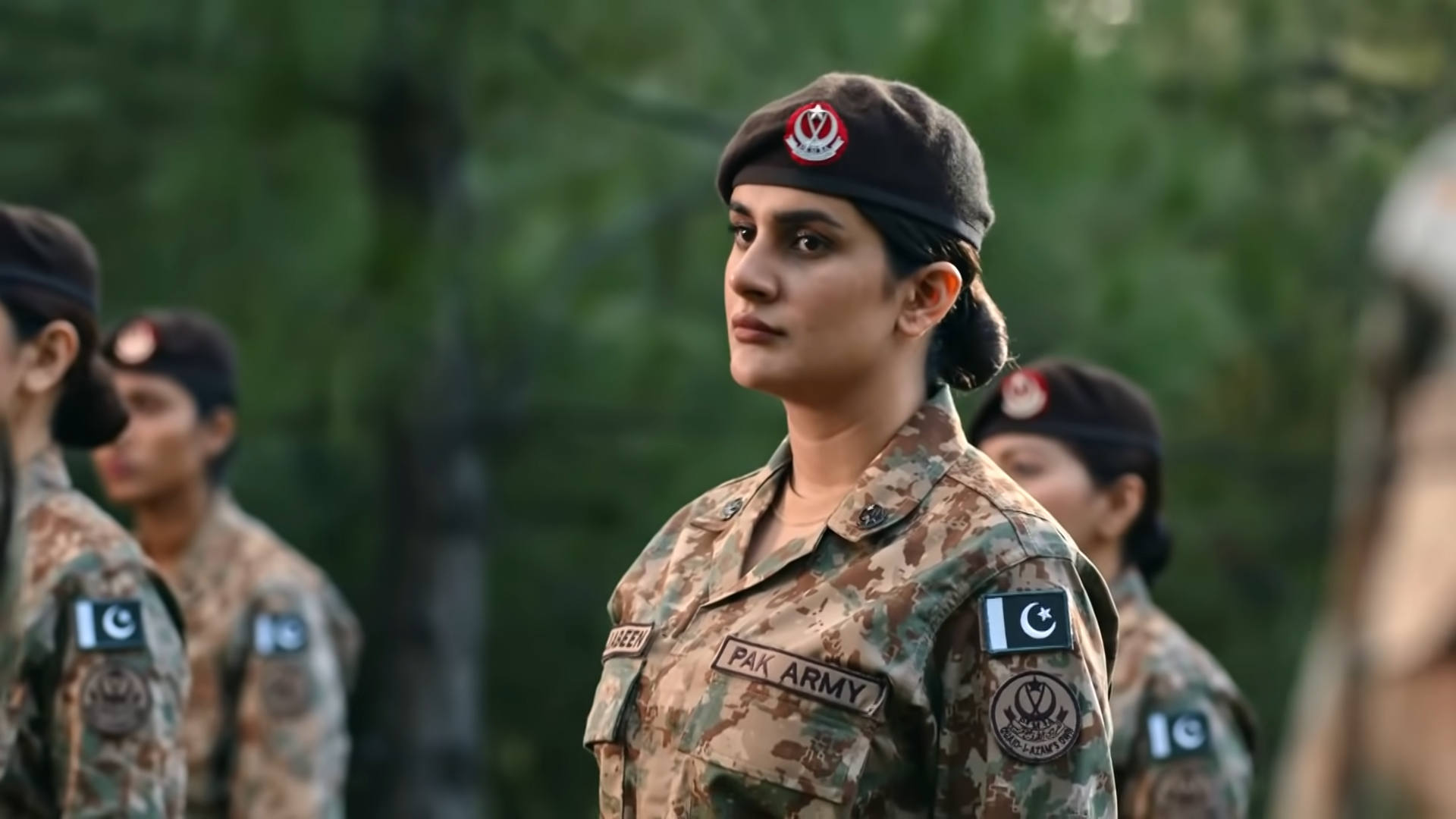 The initial episodes took us on a journey of growth with these women. It took us closer to the personal lives of the characters, their affiliations and relationships outside and inside the academy. Against the usual women-on-women hate shown on Pakistani telly, this serial vowed for female friendships and a reliable support system amongst these ladies. It showed them as humans conversing about past relationships, traumas, favourite actors on TV and film, songs and what not.
Sadly, the women of steel seemed to have lost all of their human charm. The side characters now seem to have more substance to their narratives than the main characters. Rabia (Sajal) barely has any personality of her own left, even though she triumphs her height phobia in one of the episodes. Pariwesh (Ramsha) wins a shooting competition with zero expressions or emotional range. The most questionable character is that of Mahjabeen (Kubra) who gives up everything that made her who she was to live the military life. Sure, she's more street smart and skilled now but she was always independent as a female lawyer and a woman driver, and the show apparently forgets that. The characters are underrepresented as the show goes on and that's cheating on the narrative tropes the showmakers sold to the audience.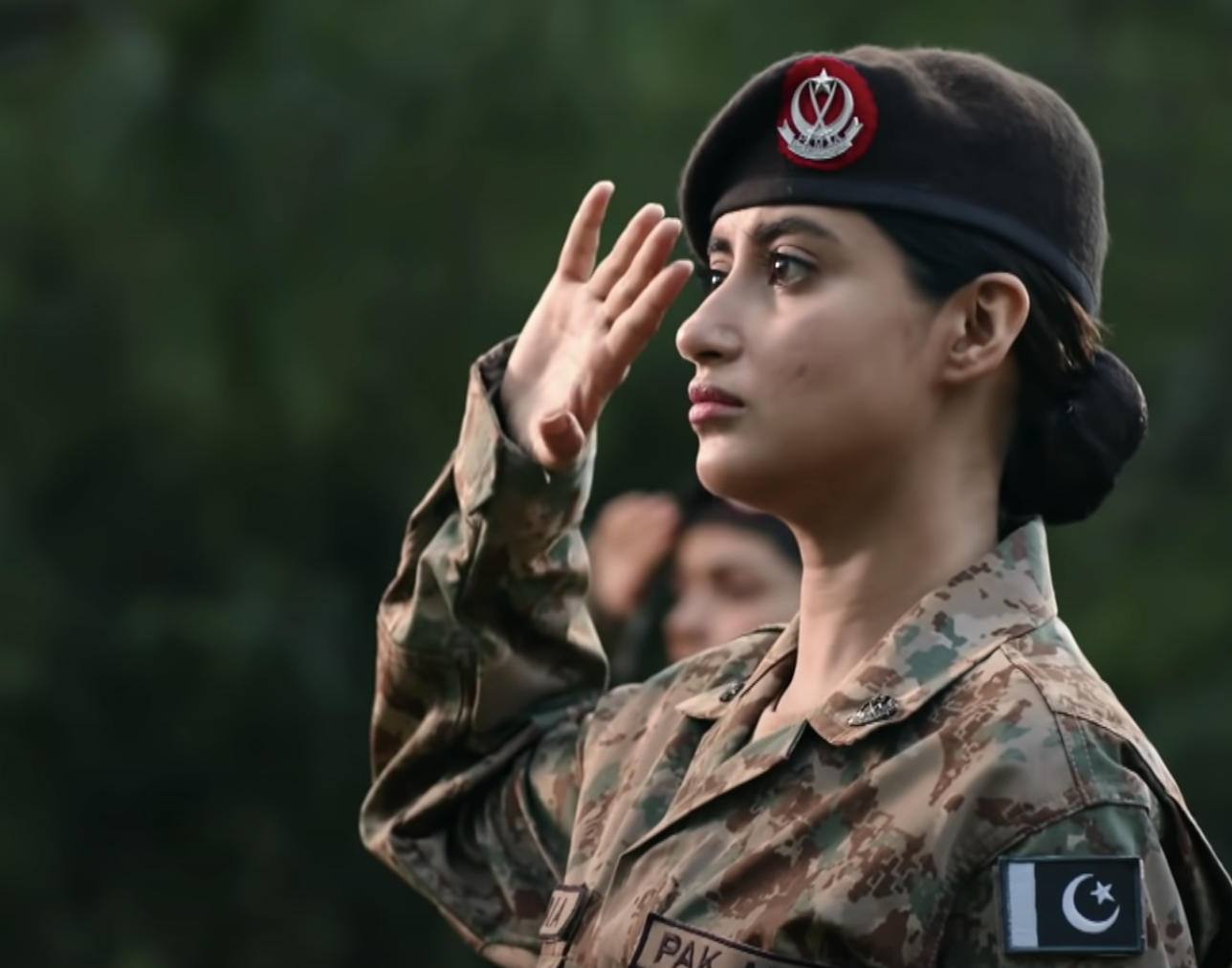 For the past few episodes, the lady cadets, who are near the end of their six-month training, are shown running on tracks, shooting guns, practising salute drills, crawling under trenches, and everything that represents the infrastructure and presence of the military academy. It's harder to watch now because even the training does not look convincing or even linear. The serial seems to have cashed in on women empowerment by overshadowing the womanhood through the repetitive and not-so-subtle sequences of the military experience like.
The nearly 40 minute episodes now contain 30 minutes of the same drills from their first trimester repeating, some light jogging, a shooting scene, or them setting up camps filled with emotional music to signify how far they've come along. That is exactly how we didn't expect the serial to turn out to be but perhaps we were being too hopeful and optimistic. Perhaps we should have just hung our joys onto the fact that there's finally a military drama centred around women!
Here's hoping these women end up having some inner dialogues after their training and look back on their journeys and insecurities they held against themselves.