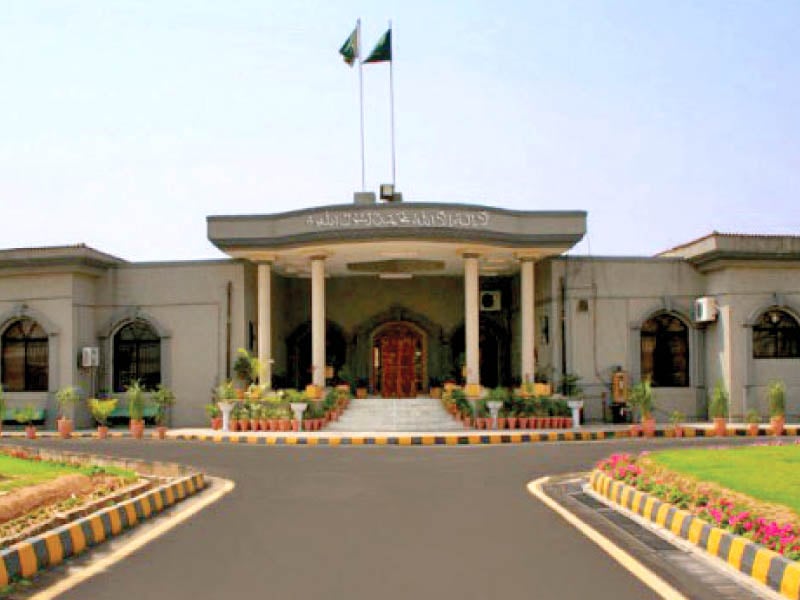 ---
ISLAMABAD:
The Islamabad High Court (IHC) on Monday rejected an intra-court appeal against the rejection of plea for investigating the diplomatic cable pertaining to the alleged plot to overthrow the government of former prime minister Imran Khan and putting the former prime minister on the Exit Control List (ECL).
An IHC division bench, comprising Justice Amir Farooq and Justice Sardar Ijaz Khan, upheld the decision of the single bench, comprising Chief Justice Athar Minallah. The bench also upheld the decision of imposing a fine of Rs100,000 on the petitioner Molvi Iqbal Haider.
The petitioner had requested the court to place former prime minister Imran Khan and his ex-cabinet members in the ECL and also sought orders for investigation into the 'lettergate'. Last week, Chief Justice Minallah had dismissed the petition.
Read More: IHC orders urgent removal of ex-PM aides from no-fly list
Chief Justice Minallah ruled that making the diplomatic cables controversial was against the public interest and national security. He also ruled that subjecting the diplomatic cables to political debate or litigation affected the credibility of the Foreign Office's work.
The chief justice had said that no citizen could claim to be more patriotic than the other or declare another a traitor. He added that every citizen was considered a patriot and loyal to the state unless a court declared him a traitor.
COMMENTS
Comments are moderated and generally will be posted if they are on-topic and not abusive.
For more information, please see our Comments FAQ