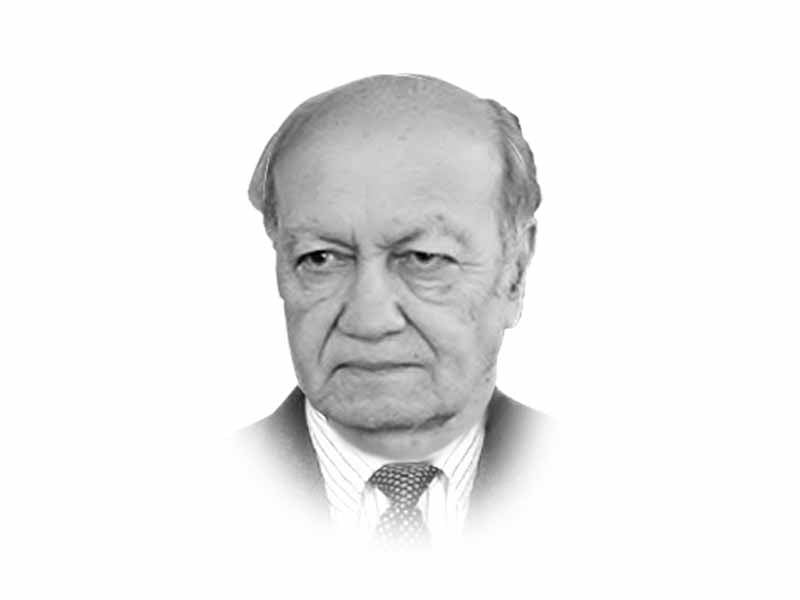 ---
Pakistan is no stranger to political crises but the present acute confrontation between the government and the opposition with no signs of any let-up has serious consequences for the 220 million people of Pakistan. This state of affairs is most likely to continue despite the outcome of the ballot that would determine whether the government will stay in power or not. But how the whole process is conducted would also reflect whether Pakistan is a responsible state and its leadership's conduct and direction justify placing confidence in it. These are not exaggerated fears but unfortunately a hard reality as Pakistani politics has degenerated so low. Furthermore, political infighting comes at a great cost as it hurts the economy and the country's international image, with no winners and people its worst victim.
Feeding the masses with false hopes, luring them with empty slogans has been the general pattern of our politics. If this continues to be the basis in an era when the masses are media savvy then the country will remain in perpetual crisis, longer-term economic dependence and on a slippery slope.
In the past, several leaders when under severe political pressure have resorted to using the religious card. Imran Khan seems to be inclined toward the same approach, notwithstanding his genuine religious leanings. He has repeatedly referred to his unflinching faith and strong commitment to the values of Islam. It seems by projecting his personal faithfulness to religion he would improve his credibility with the masses, and would help in countering the opposition's move to remove him from office. In his recent public addresses, he makes it a point to recount his achievements in great detail in boosting the national economy and extending benefits to the poor by providing financial assistance through various government sponsored schemes such as Ehsaas programme and others. Largely, it is a repeat of what he has been saying in the past about increase in exports, especially in textiles, and higher industrial and agricultural output but with more detail and greater compassion. He takes credit for the increase in foreign remittances and the special relations and support his government enjoys of the expatriate community. There is no doubt that these achievements that PM Khan recounts are true and he and PTI leadership can justifiably take credit for it. Like most politicians he deliberately ignores to mention many of the promises he made that remain unfulfilled. Glaring omissions are his commitment to build thousands of apartments for the poor and lower income groups. Disassociating from IMF programmes and many other assurances also remain unfulfilled. However, in all fairness in Pakistan's experience this is nothing unusual that most of the previous governments have fallen short on their promises. Moreover, with no prior experience of governance it is difficult for politicians to comprehend what all factors come into play while taking major decisions on economic and strategic issues. Our politicians seldom have the background or take briefings on major economic and strategic issues before assuming responsibility.
Recently, PM Khan came up with a statement that he is victim of an international conspiracy but was hesitant in giving details. In his own interest he should have been more open about it otherwise it could be misconstrued as a diversionary tactic from the present crisis his government is facing. Because many a time in the past, our leaders have resorted to conspiracy theories, attributing their failures to harsh response of major powers, especially of US, for not towing their line. Irrespective of the veracity of the allegation, the fact is that the US and other major powers, including China, are worried about the adverse consequences of political instability and economic slowdown in Pakistan and its impact on the region.
Only last week PTI leadership was taking pride in hosting successfully the OIC Foreign Ministers Conference. A venue in which Imran Khan made a compassionate and a comprehensive speech raising major challenges facing the Muslim countries and the Ummah in general. The demand and urge for Ummah's unity are paramount but first it is imperative that we look inwards and take stock of our own divisions. Presently, Pakistan is politically bitterly divided and polarised. The present state of our politics, the state of the economy and the external dynamics have the potential of generating a difficult situation and a possible drift toward chaos. This demands the political leadership should do a serious self-assessment of their policies and prevent the drift. Clearly, PM Khan and PTI leadership have to take the lead. At present the exact opposite is happening.
In the present circumstances the civil society and the media should play a major role in correcting the course of our political leadership and persuade them toward engagement, toning down their confrontational rhetoric and building consensus on certain major fundamentals so political conduct promotes not disrupts governance and peace. This can be achieved provided there is sufficient pressure from the media and civil society and greater sensitivity on the part of the politicians.
There is a strong synergy between economic and political institutions. Pakistan has repeatedly witnessed that when it faced political chaos, the economy faltered. A country already so heavily dependent on foreign assistance should realise consequences of the impending political upheaval. One wonders how the opposition will manage to govern the country effectively even if it were able to topple the government for it will face a similar disruptive opposition. Genuine bipartisanship demands an honest approach whereby it has to be a process of give and take. In politics compromise is essential to serve the cause of political stability and economic growth. Moreover, the present international and domestic scenario demands enhancing Pakistan's democratic order and more effective leadership on both sides of the divide in defining and executing foreign and domestic policies. We do not see that happening in our political context and the adversaries are on a war path. The fast-deteriorating situation with its potential for anarchy is an unacceptable situation for the majority who are interested in peace, stability and prosperity of Pakistan.
Published in The Express Tribune, March 30th, 2022.
Like Opinion & Editorial on Facebook, follow @ETOpEd on Twitter to receive all updates on all our daily pieces.
COMMENTS
Comments are moderated and generally will be posted if they are on-topic and not abusive.
For more information, please see our Comments FAQ