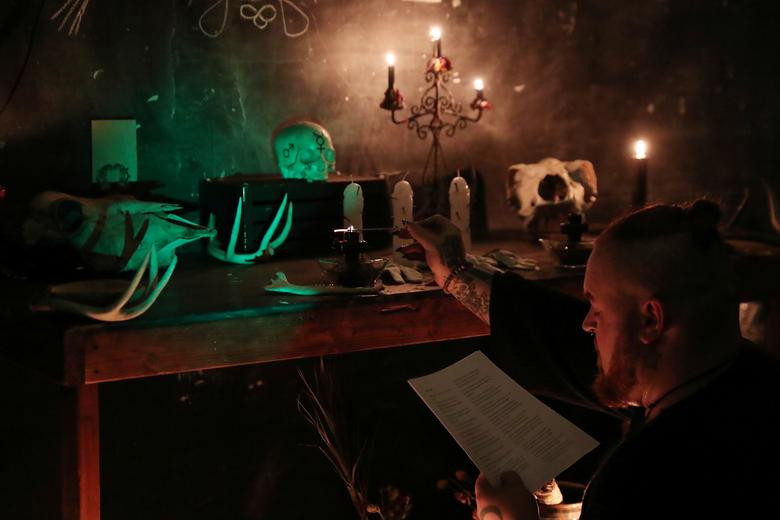 ---
Witches in Ukraine want to perform a three-day ritual – in collaboration with foreign partners – in efforts to oust Russian President Vladimir Putin, Russia Today reported the Ukrainian Independent Information Agency (UNIAN) as reporting after a social media post by a Kyiv-based Witch Cauldron shop.
According to the shop's Instagram post: "On March 31, on the 29th lunar day, the day of corruption and curses, we, the witches of Ukraine, in collaboration with foreign partners, will perform a ritual of punishing the enemy of the Ukrainian people – Vladimir Putin".
The first phase of the ritual is set to happen at Ukraine's "place of power" which may refer to the Bald Mountain outside of Kyiv. The site is a location in Slavic folk mythology and is linked to witchcraft.
The second stage is to be held in an unnamed "Slavic country" with the aid of the witches' "foreign colleagues". Lastly, they wish to create a "stone sack" for Putin which will allegedly cause him to face "isolation, ousting from power and loss of support from the inner circle".
Read Ukrainian president says he is ready for negotiations with Russian counterpart
Thirteen witches have expressed readiness to participate in the ritual. However, their plans have already apparently run into some issues.
Taking to their Instagram yet again, the witches claimed that their "enemy" Vladimir Putin had a "strong protection", and that the ritual could potentially backfire and harm those participating in it.
Nonetheless, the witches have reaffirmed their resolve to perform it, maintaining that they "know what they are doing."
"Our rite has been developed by a team of serious practitioners from day one. We are ready. We did a lot of preparatory work, breaking through the defences of enemies, carefully planning and selecting rituals," the witches stated.
COMMENTS
Comments are moderated and generally will be posted if they are on-topic and not abusive.
For more information, please see our Comments FAQ