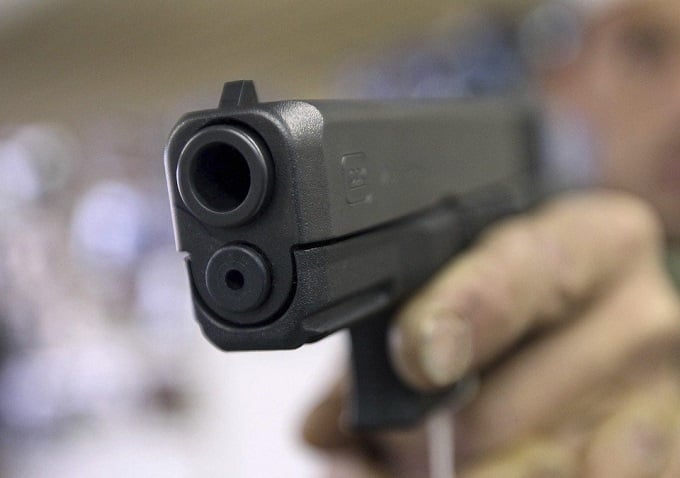 ---
KURIANWALA:
The alleged robber killed in a shootout with the villagers on Tuesday night has been identified as Azhar.
Four armed "robbers" allegedly stopped a milk seller, Khalid Hussain, and snatched cash and a mobile phone from him while they had been on a looting spree for which they had set up a roadblock on 55 JB Sam Bridge canal on Tuesday night.
Meanwhile, Khalid Hussain raised an alarm for help. The villagers responded to the plea for help, and they turned up in a large number and managed to surround the alleged robbers.
A shootout between the villagers and the alleged outlaws ensued in which Azhar, a resident of a village in Chiniot, was killed. Police claimed to have seized a 30 bore pistol from his possession.
Police registered cases after handing over the body of alleged robber Azhar to his family members after postmortem.
According to the SHO of Sandal Bar, Afzal Cheema, the slain robber had been wanted to the police in 16 cases of robbery, police encounter and possession of illegal arms. The cases had been registered at different police stations.
In an incident in Dijkot in January this year, an alleged robber, who had injured a police officer during a confrontation in Khadian Waraichan, was shot dead by his own comrades.
They had escaped after killing him.
The slain robber was wanted in dozens of cases of robberies. Police had started search for the fugitives after registering a case against the robbers.
According to the police report, Saddar Police Station SHO, Inspector Waheed Shahid, had received some information that Javed alias Jida, a resident of Khan Model Colony, 214 RB, an accused in case No. 1607/21 crime 381A, had been visiting his friend in 237 RB Khudian, and that he could be arrested if police raided the locality immediately.
Police set up a roadblock near the Bypass Cemetery and started checking.
Meanwhile, two suspects in a track suit and shalwar kameez on a motorcycle were signaled to stop.
They had wrapped large pieces of cloth around them to hide the weapons they had been carrying with them.
Defying the police signal to stop, they instead started firing at the police party and then ran towards the fields while continuing firing at the police party.
Javed alias Jida was shot and injured by his accomplice's firing.
He was being rushed to a hospital by the police in their official vehicle, but he died on the way to the hospital.
Published in The Express Tribune, March 24th, 2022.
COMMENTS
Comments are moderated and generally will be posted if they are on-topic and not abusive.
For more information, please see our Comments FAQ