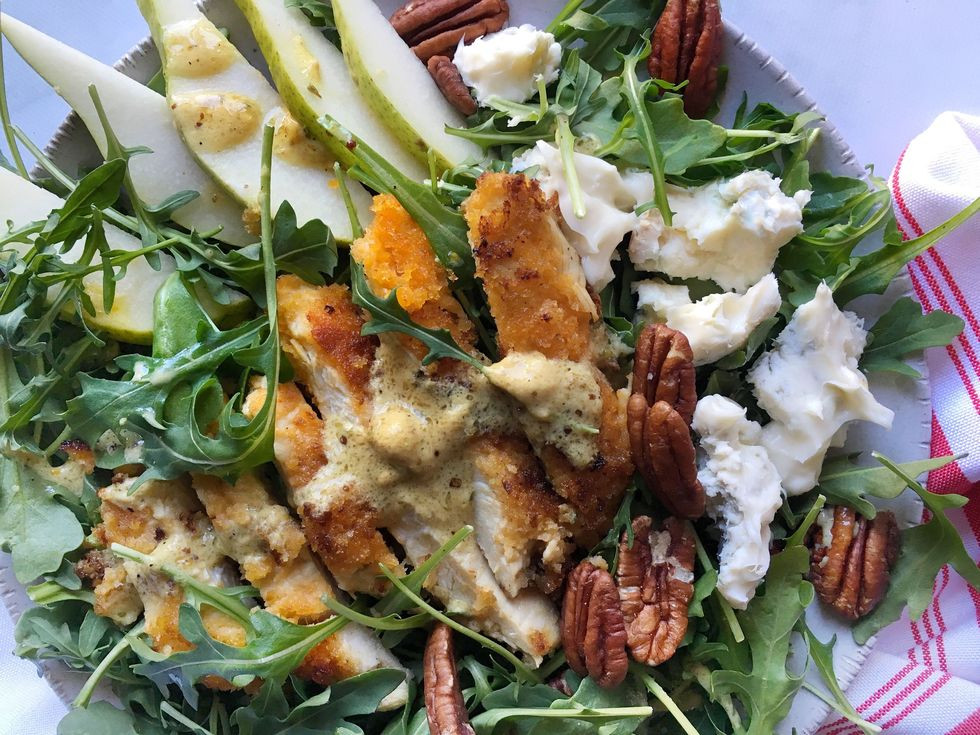 ---
Ap-pear-ances can be deceptive but pears never are! An unpopular fruit in the apple family, the pear is just as juicy, sweet and delicious and can be devoured in more ways than just consuming the raw fruit. They also come in many varieties such as Brown Bosc pears that are sweet but firm for baking and green Anjou pears which are better for eating raw.
However, no matter which type of pear it is, it can be sliced into salads, roasted with veggies, paired with flavourful blue cheese on a toast, and of course, be baked into your favourite desserts: pies, crumbles, cakes, and more.
To use the pears in your kitchen the best way possible, we have rounded up some pear recipes to try this season. Compiled by Delish, it's an assortment of sweet desserts, savoury main courses, appetisers, and even salads. Dig in!

Gorgonzola Pear Chicken Salad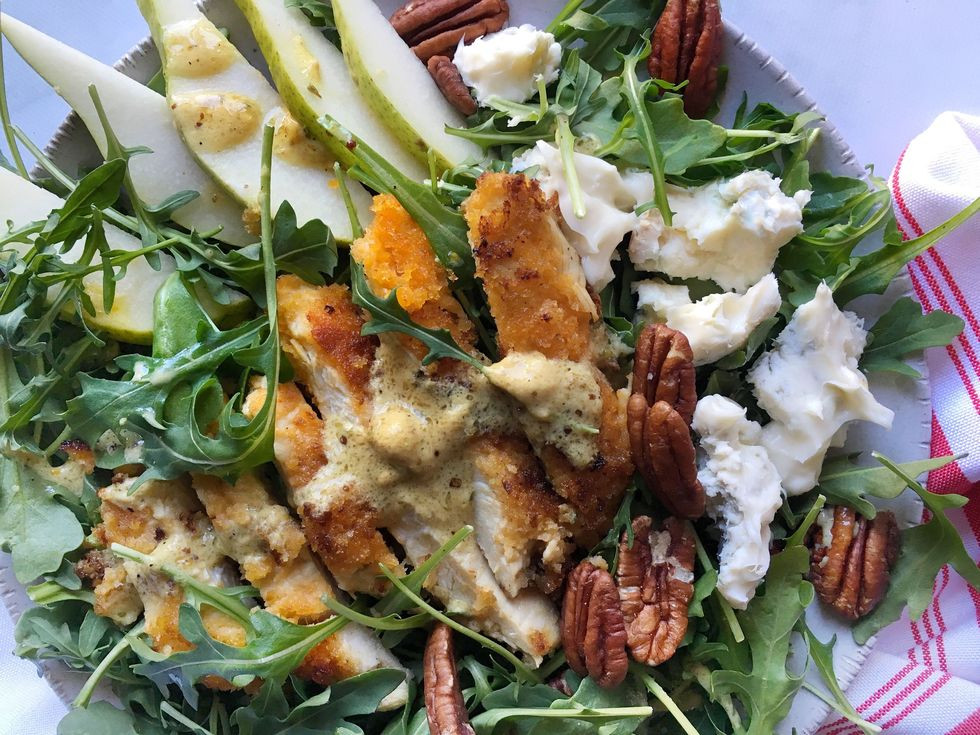 A divine combination of salty cheese, sweet pear and crispy chicken makes this salad a serious winner. Easy to make, this heavenly bowl requires arugula, minced garlic cloves, dijon mustard sauce, cider vinegar, salt and pepper, extra-virgin olive oil, breadcrumbs, eggs, flour, butter, blue cheese and pecans as ingredients to complement our mains— pear and chicken!

Chai Pear Scones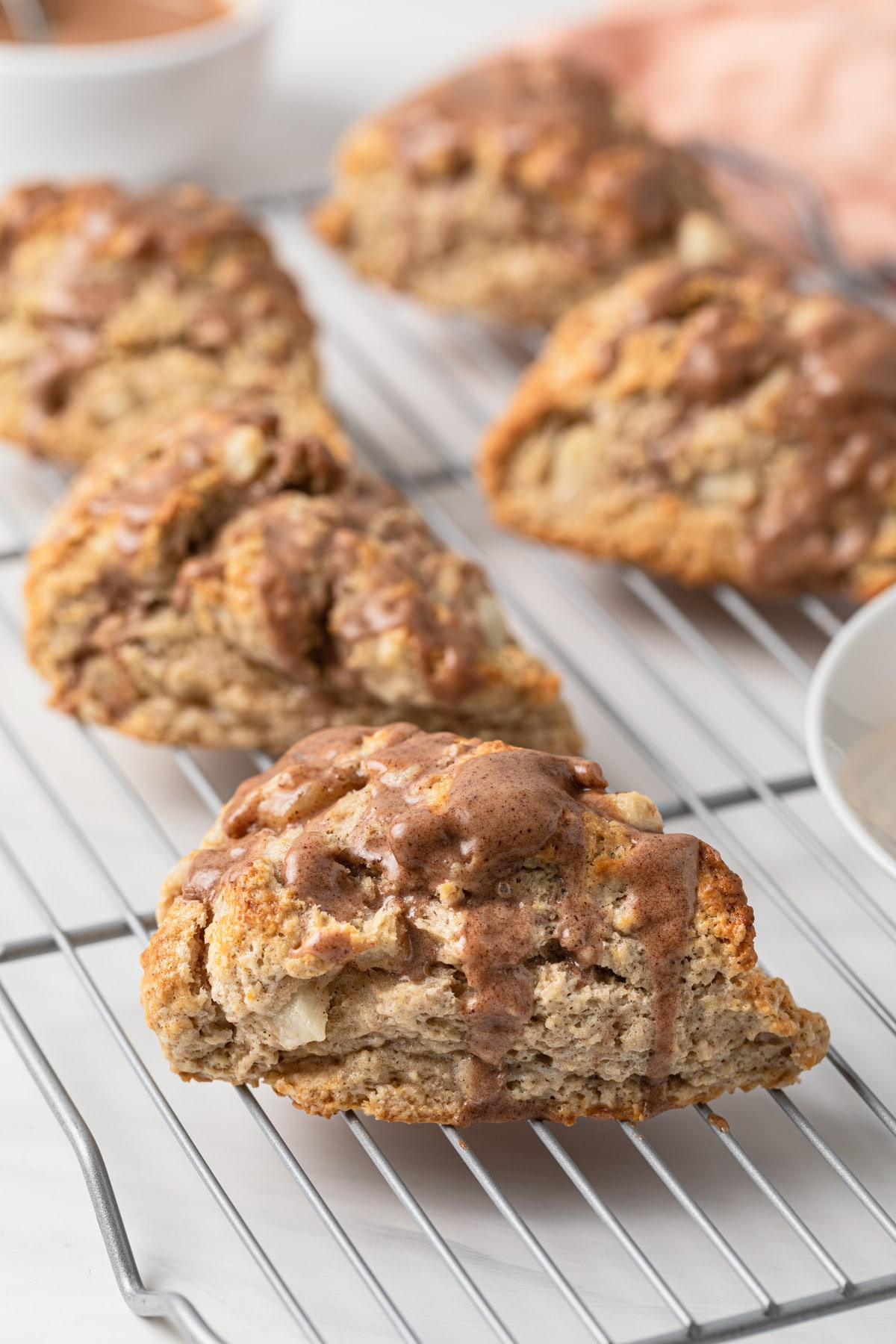 For your evening snack time, we bring you these chai-infused pear scones whose every bite will pick you up with their flaky and tender texture paired with a crisp, golden crunch. The trick to getting these buttery, moist scones is to work small pieces of very cold butter into dry ingredients such as flour, sugar, baking soda and tea herbs. After that, add just enough milk for the dough to come together. Remember to not over mix the dough as you shape it into a disc and divide it into equal wedges for baking. Finally, chill the dough and bake until your scones are golden, light and flaky. Before serving, garnish the chai pear scones with a quick honey and cinnamon glaze.

Pear butter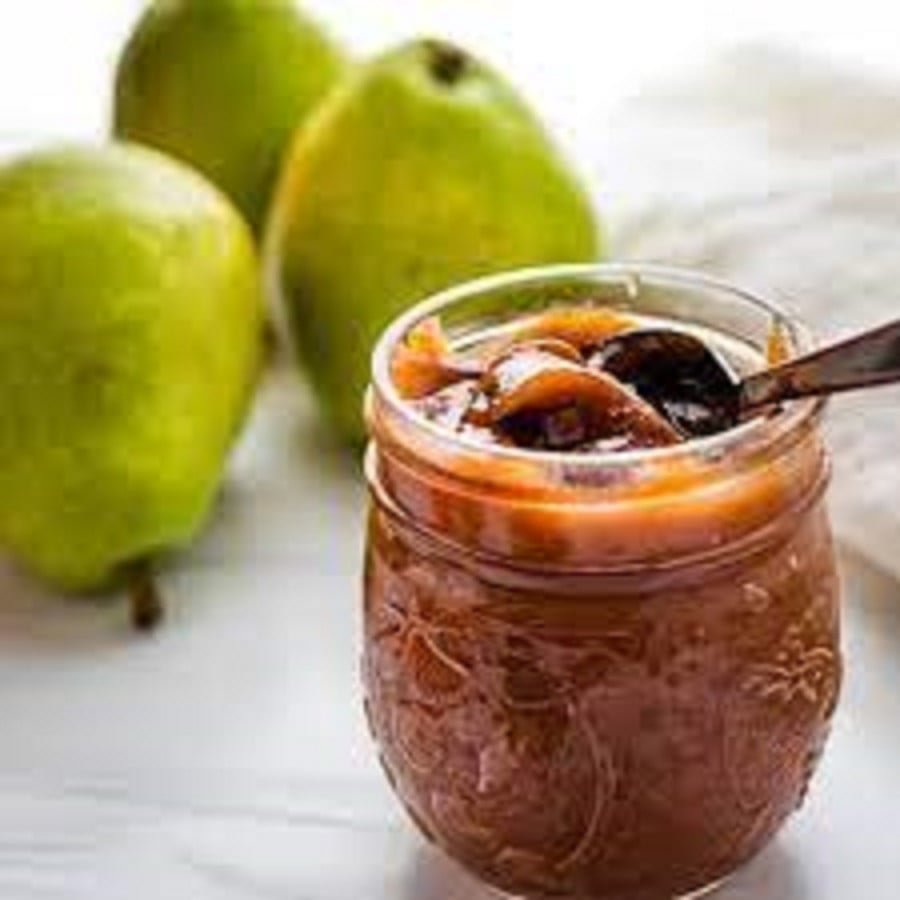 This homemade flavoured butter will change your mornings! Pear butter can be made on the stove in just one hour and is perfect for spreading on toast amongst other favourites! All you need are three ripe pears that are peeled, cored and diced. Add honey, lemon juice, ground cinnamon, ground ginger, a pint of salt, nutmeg and cloves, and bring it to a boil. Let it cook for an hour and then pour it in a container to cool down. Make sure you stir for a thicker consistency.

Cinnamon-Baked Pears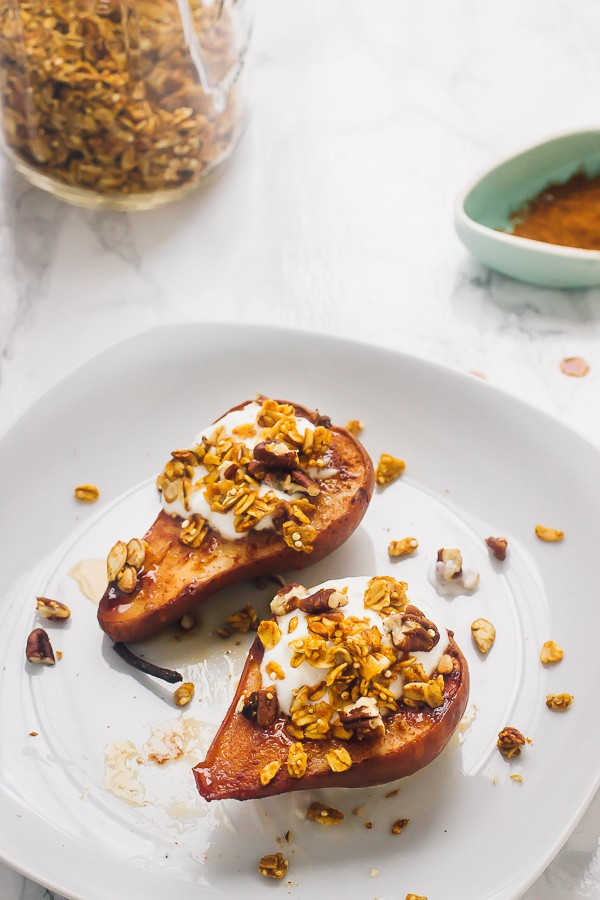 You can do anything to pears and they would still taste amazing, but making Cinnamon Baked Pears is probably the tastiest of them all. Pears are already soft and so baking them in cinnamon and maple syrup produce this dreamy, even softer, caramelised version of them. And the cherry on top is how easy they are to make. All you have to do is cut, core, sprinkle with cinnamon, drizzle with maple syrup, and then bake. You don't even have to feel guilty enjoying this since they're pretty healthy. When in mood, top them with granola for some crunch or a scoop of ice cream.
COMMENTS
Comments are moderated and generally will be posted if they are on-topic and not abusive.
For more information, please see our Comments FAQ