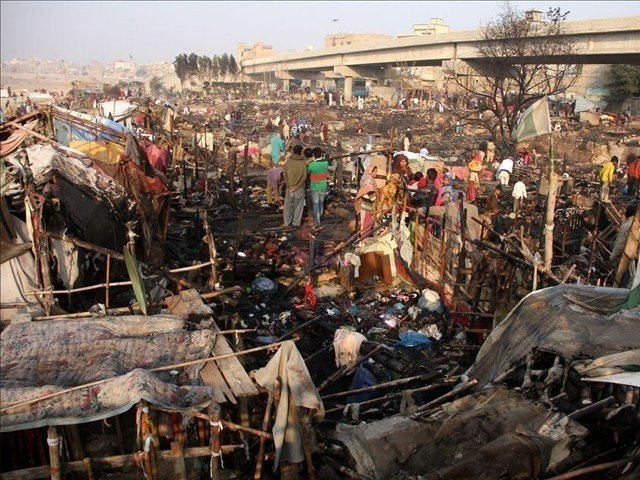 ---
At least five people, including four children, died in a fire that broke out in the slums of the Shantinagar area of Karachi on Thursday.
Police officials said the fire broke out in a shanty and soon engulfed other huts in the area.
The dead included 9-year-old Kamran, 11-year-old Farhan, 12-year-old Saima and 8-year-old Tayyaba. One of the children succumbed to burn injuries in the hospital.
Police added said that the fire brigade reached the spot and put out the blaze and that five huts were destroyed in the incident. The cause of the fire could not be ascertained.
Last week, over 400 shops and the livelihood of 6,000 workers were affected after a fire ripped through Pace Shopping Mall in Gulberg, Lahore.
Read Drones to be used to monitor forest fires
It was the second time a fire broke out in the building, revealed Rescue 1122 Director-General Rizwan Naseer.
In addition, Hafeez Centre, a plaza across a road from the mall, was badly damaged by a fire in October 2020. Three years back, a fire had broken out in the basement of another building located nearby.
COMMENTS
Comments are moderated and generally will be posted if they are on-topic and not abusive.
For more information, please see our Comments FAQ