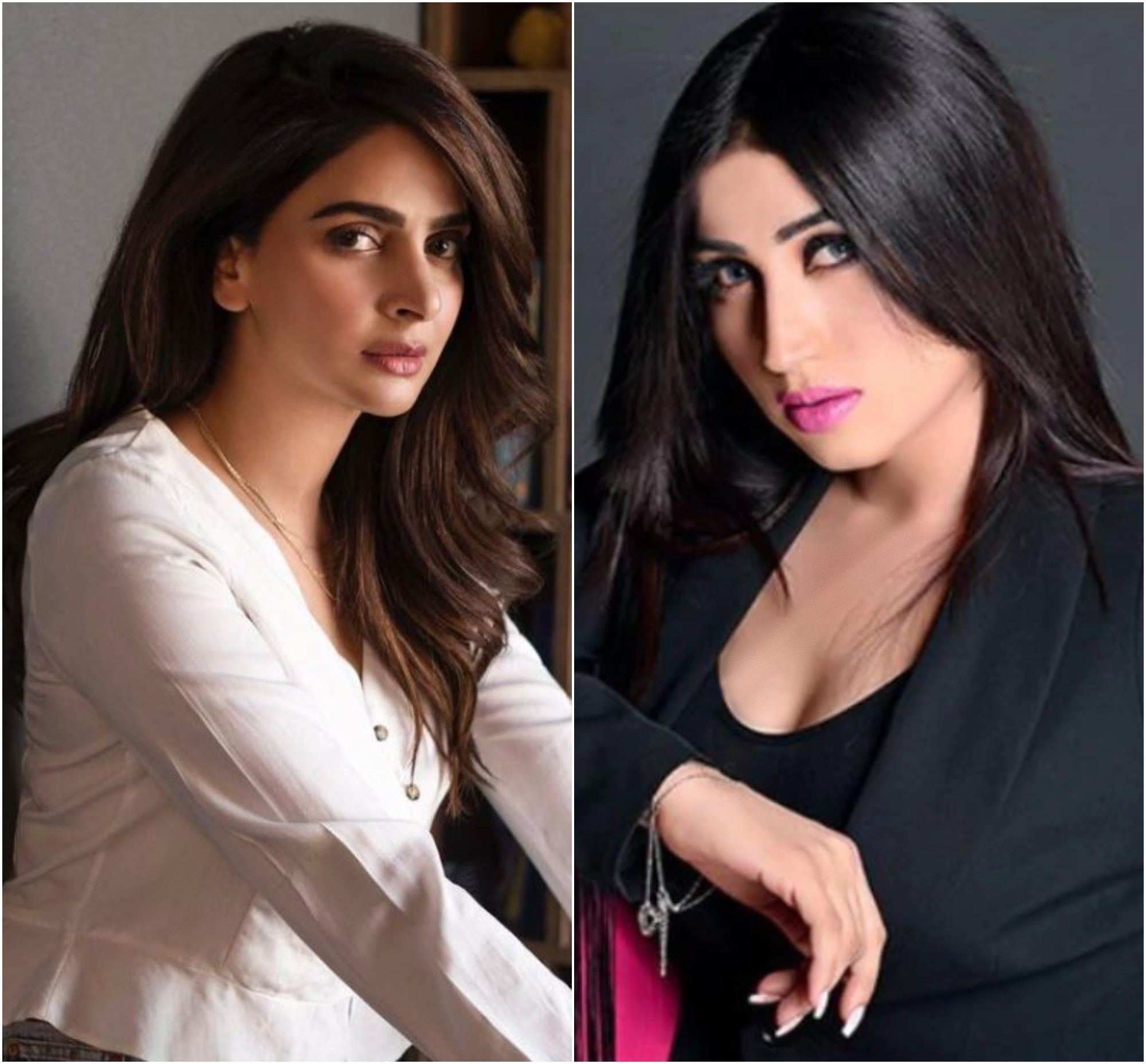 ---
Superstar Saba Qamar has never been one to conform to society's set stereotypes and expectations. The 37-year-old actor has time and again proved to defy social norms by taking on challenging characters and scripts that start conversations around taboo topics to redefine repressive social terms.
However, while she enjoys taking on difficult but impactful projects, they often take a toll on her mental health. In a recent interview, Qamar opened up about essaying the role of the social media sensation, Qandeel Balouch, in the popular 2017 drama Baaghi, inspired by her life and death.
Qandeel became a victim of honour killing by her own brother in 2016, and to document the tragic news, and bring her story to the world as more than what they knew her for, the period drama aimed to humanize the late social media sensation, undeserving of the unconditional hatred she received. The Farooq Rind directorial saw Qamar play the role of Fauzia Batool, a young ambitious Baloch girl from a small village wanting to be a diva. It depicted how she went against all odds to carve her own identity as Kanwal Balouch.
And while Qamar was lauded for her realist depiction then, in a conversation with BBC Urdu now, she has revealed how the case of Qandeel, especially the acquittal of her murderer, her brother, has taken a toll on her. Sharing how difficult getting into character for Qandeel was, the Cheekh actor recalled, "I played Qandeel's character with all my heart, I worked so hard for it that it consumed me completely. After it finished, I couldn't work for a whole year. I was depressed, literally."
Opening up about the many sleepless nights Qamar endured while working on the series, she shared that she would dream of Qandeel. "I haven't revealed this before publicly but trust me, I used to see Qandeel in my dreams. She would come and ask me to get her justice. She would say 'Mujhe insaaf dilao, ab karrahi ho yeh role toh ab tum hee dilao insaaf' (Get me justice, now that you're essaying my life, you have to get me justice) and I would wake up."
Qamar shared that she still has goosebumps while narrating an incident from the time she took on the role. She shared that she took up the character only because of how unconventional and challenging it was. "I thought it would be different, it'll be a hit based on the subject, everybody will love it, I'll have fun." However, the reason to continue doing the project changed over time, as she stepped into Qandeel's shoes. "When I was rehearsing and all of this started happening to me, I started taking the project as my responsibility to portray Qandeel in the right light."
Qamar, who has also starred in Hindi Medium alongside the late legend Irrfan Khan, shared that she became more conscious about picking her scripts and projects from thereon. "When people have seen you in influential, impactful projects and in good roles, they expect you to continue putting such things out."
The year 2022 has a lot of projects lined up for release that feature Qamar in pivotal roles. Her most-recent project Mrs & Mr Shameem has been lauded internationally for highlighting and normalising effeminate men in society. It sheds light on how they're often alienated, as though they aren't even a part of our surroundings. For fans who've felt that Qamar has been missing in action, she said with everything releasing in a close time frame, "Stay ready now. This year you'll only see me everywhere."

Have something to add to the story? Share it in the comments below.
COMMENTS
Comments are moderated and generally will be posted if they are on-topic and not abusive.
For more information, please see our Comments FAQ