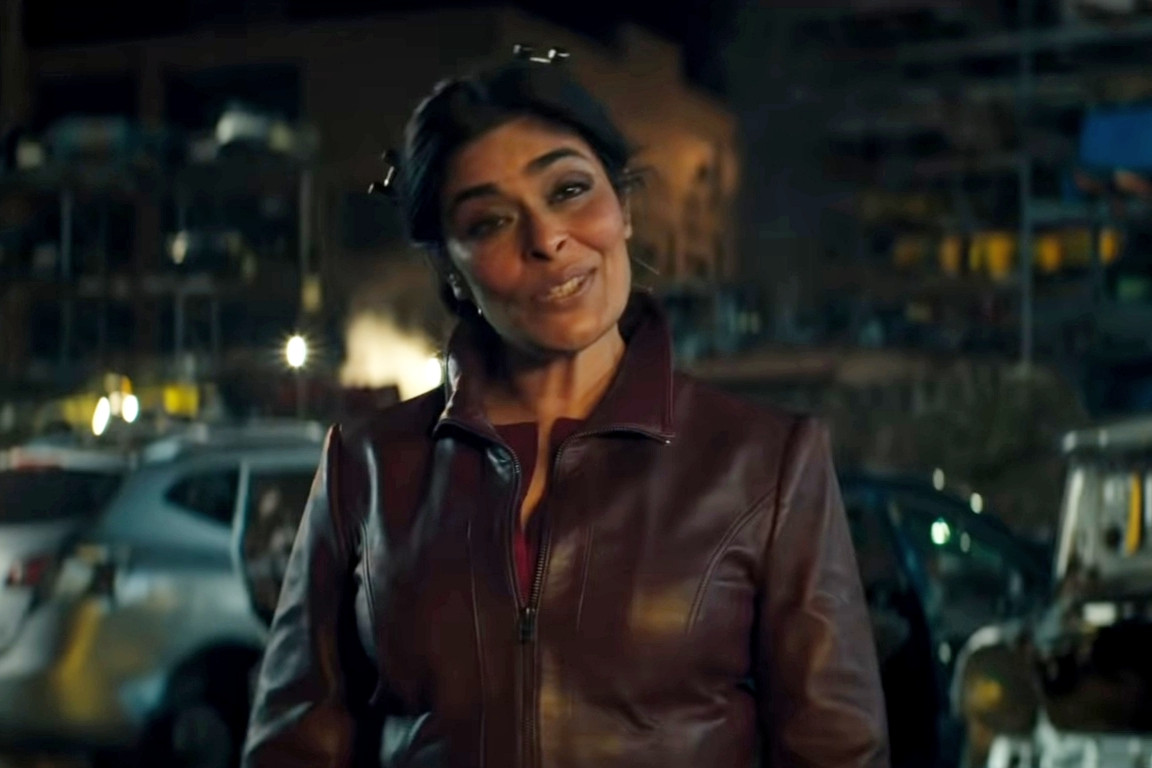 ---
The trailer for the highly anticipated superhero web series Ms. Marvel is finally out, and it gives us a close up at the titular character's powers, as well as a snippet of actor Nimra Bucha's part in the show. Ms. Marvel, AKA Kamala Khan, who is played by newbie actor Iman Vellani in the series, is Marvel's first Muslim and Pakistani superhero.
With The Weeknd's Blinding Lights serving as the background track, the trailer follows Kamala's transformation from an average Pakistani-American highschooler in New Jersey to a superhero with "cosmic" abilities. The young hero can launch energy blasts and resize her limbs to give her a giant glowing fist she can swing at her rivals. The trailer features Nimra's character saying to Kamala, "Do you know what you are?" in encouragement, with the actor clad in a maroon leather jacket.
There are several scenes in the trailer that act as a nod to Kamala's Muslim as well as Pakistani heritage, with the hero praying in a congregation at a mosque in one and unleashing her superpowers in a typical desi marriage hall setting in another.
Speaking about Ms. Marvel, Academy Award-winning filmmaker Sharmeen Obaid Chinoy, who serves as one of the directors on the series, shared, "Representation matters and that is why Ms. Marvel is so special to me! for the last year and a half I have been immersed in its world and with its release I know brown girls around the world will see a reflection of themselves in her! We too are superheroes!"
The series is also set to feature Fawad Khan, Alyy Khan as well as Bollywood actor Farhan Akhtar. Mehwish Hayat is also rumoured to be a part of the series, with her and Fawad expected to play Kamala's great grandparents in a flashback scene to the 1947 partition of the Subcontinent.
In the comics, Kamala is imbued with shapeshifting powers following the activation of her dormant Inhuman genes, which leads her to shoulder the responsibilities of a superhero, following the footsteps of her idol, Captain Marvel. The series is set to premiere on Disney+ in the summer of 2022.
COMMENTS
Comments are moderated and generally will be posted if they are on-topic and not abusive.
For more information, please see our Comments FAQ