 ---
Bollywood actor Ranveer Singh's love of football is taking him places! The Bajirao Mastaani actor was seen rubbing shoulders with the American supermodel Bella Hadid and YouTuber Chunkz at the Premier League Football in London, United Kingdom. The "strange crossover" was first seen when Chunkz shared a picture of the three together where Bella is seen making a victory sign standing alongside Ranveer. The picture went viral immediately with fans overjoyed to see the crossover.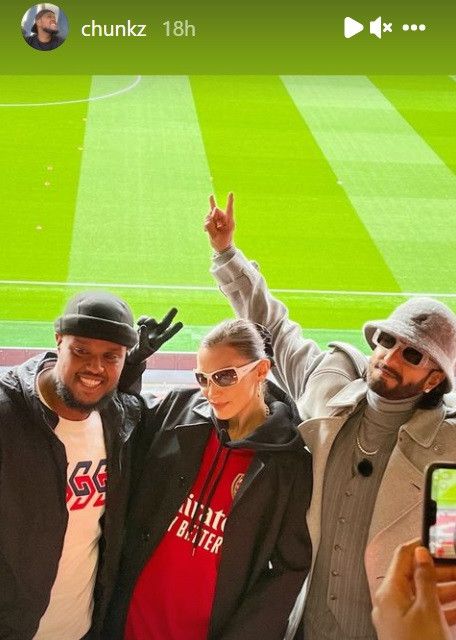 Later, Ranveer also shared a picture with her "beautiful friend" Bella on his Instagram, where they follow each other now!
In the image, Ranveer is seen dressed in a grey suit layered with a white coat and a cap while Bella kept it casual in a red jersey layered with a black coat. Calling Bella his "beautiful friend", he captioned the post, "[It was] great to see the Gunners firing at the magnificent Emirates Stadium along with my beautiful friend, cheering loud and proud, repping the red & white, the very gracious Bella Hadid."
Well, now the supermodel also follows the Bollywood star and it indeed is a moment to rejoice for all his fans.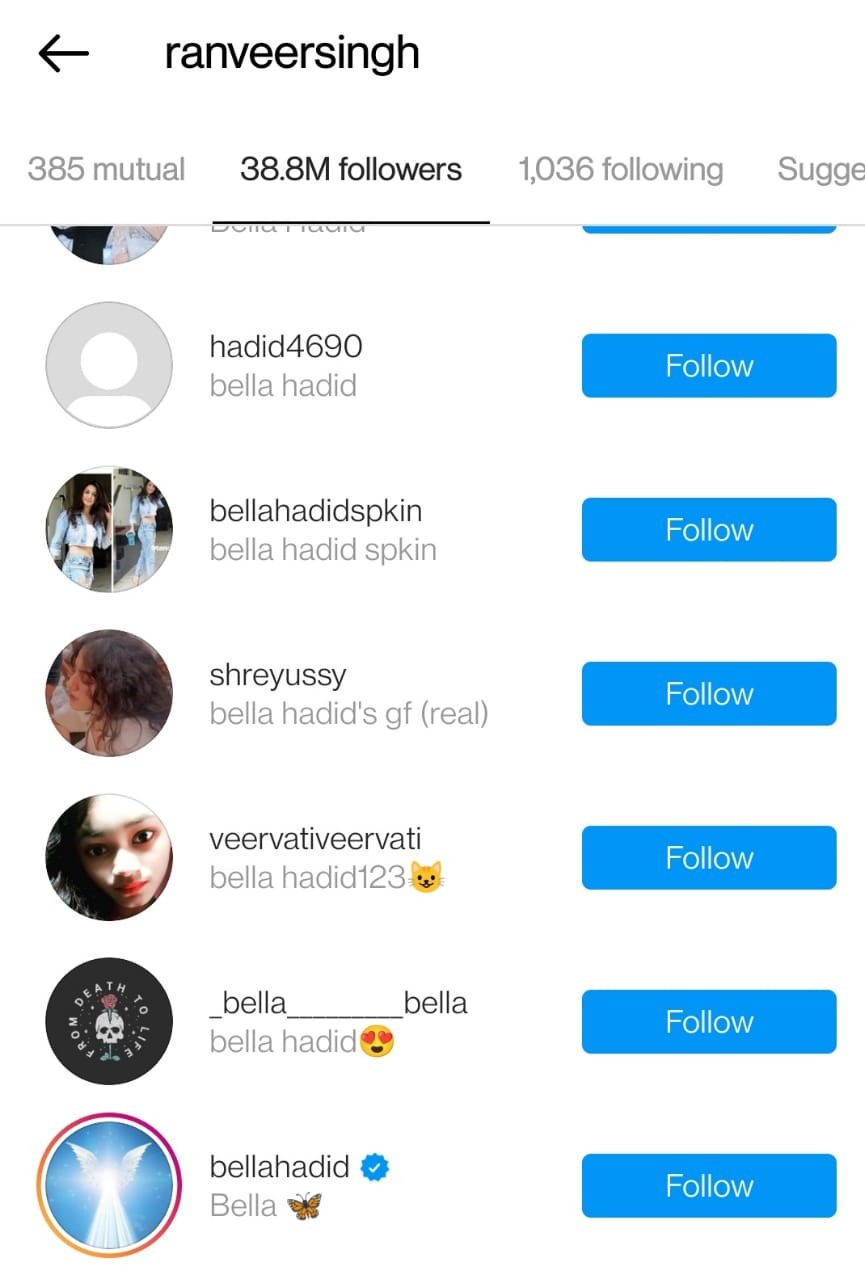 Earlier this month, Ranveer also rubbed shoulders with American actor Megan Fox and her fiance and musician Machine Gun Kelly. Referring to his glamourous international encounters, a fan commented, "Sometimes it feels like Ranveer lives in some alternate universe. First MGK and Megan Fox, then Bella Hadid, and that too at the Arsenal game. Strange crossover. [I] hope Ranveer enjoyed the 3 points as much as I did."
Have something to add to the story? Share it in the comments below.
COMMENTS
Comments are moderated and generally will be posted if they are on-topic and not abusive.
For more information, please see our Comments FAQ