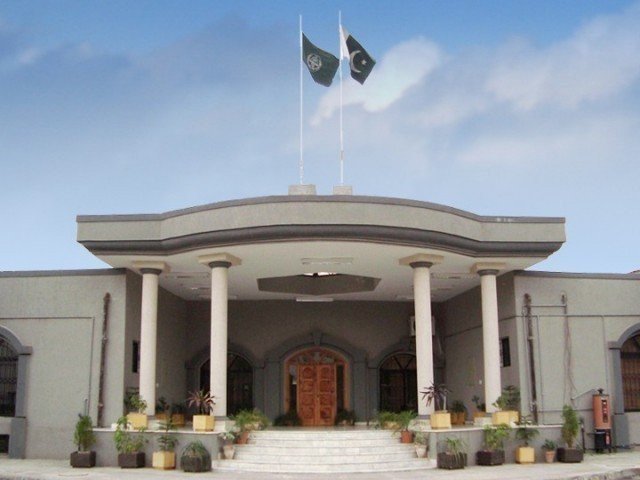 ---
ISLAMABAD:
The Islamabad High Court (IHC) on Monday heard arguments from the counsel representing the Pakistan Broadcasters Association (PBA) and other media bodies on the effect of the Prevention of Electronic Crimes Act (Peca) ordinance on the independence of judges.
IHC Chief Justice Athar Minallah heard the petition filed by PBA, Pakistan Federal Union of Journalists (PFUJ), and other media bodies.
Counsel Muneer A Malik apprised the court that Article 144-A of Peca undermined the independence of judiciary and judges.
The amendment to Peca makes it incumbent upon the courts to conclude trials within six months and furnish monthly progress reports of pending trials, and orders federal and provincial officials to remove any obstacles that may hinder the progress of the proceedings.
He argued that the ordinances were issued through executive power which could be subject to judicial review. According to the lawyer, the Constitution allowed the issuance of ordinances under Article 89 in cases of emergency.
Sharing a screenshot of President Arif Alvi's tweet with the court, the lawyer said Alvi summoned a session of parliament on February 18 whereas the ordinance was also issued on the same day.
PFUJ lawyer Adil Aziz said the session of the National Assembly was postponed which showed the mala fide intent of this law.
Another lawyer, Sajid Tanoli, said the law was enacted to suppress the freedom of speech, adding that the law was in contrast to the fundamental rights and should be declared void.
Read IHC takes sting out of PECA 2022
Farhatullah Babar's lawyer, Usama Khawar, said Article 19-A that pertained to freedom of speech did mention some limitations but they pertained to national security, blasphemy, provocation, and contempt of court.
As the petitioners' lawyer concluded arguments, CJ Minallah summoned the attorney general on March 21 to represent the government.
On February 20, President Alvi promulgated the ordinance making online public defamation a cognisable and a non-bailable offense while increasing the jail term for defamation of any person or institution from three years to five.
Before the ordinance came into effect, Section 20, which pertains to the registration of complaints against individuals by aggrieved parties over defamation, was a bailable and non-criminal offence.
Subsequently, the bar councils and media bodies moved the high courts against the law and in a subsequent order, the Islamabad High Court (IHC) barred the Federal Investigation Agency (FIA) from arresting anyone under Section 20 of PECA.
After a stream of criticism from the opposition parties, rights organisations, and civil society, the MQM-Pakistan -- an ally of the ruling PTI -- also joined the bandwagon, raising objections over the controversial ordinance.
COMMENTS
Comments are moderated and generally will be posted if they are on-topic and not abusive.
For more information, please see our Comments FAQ