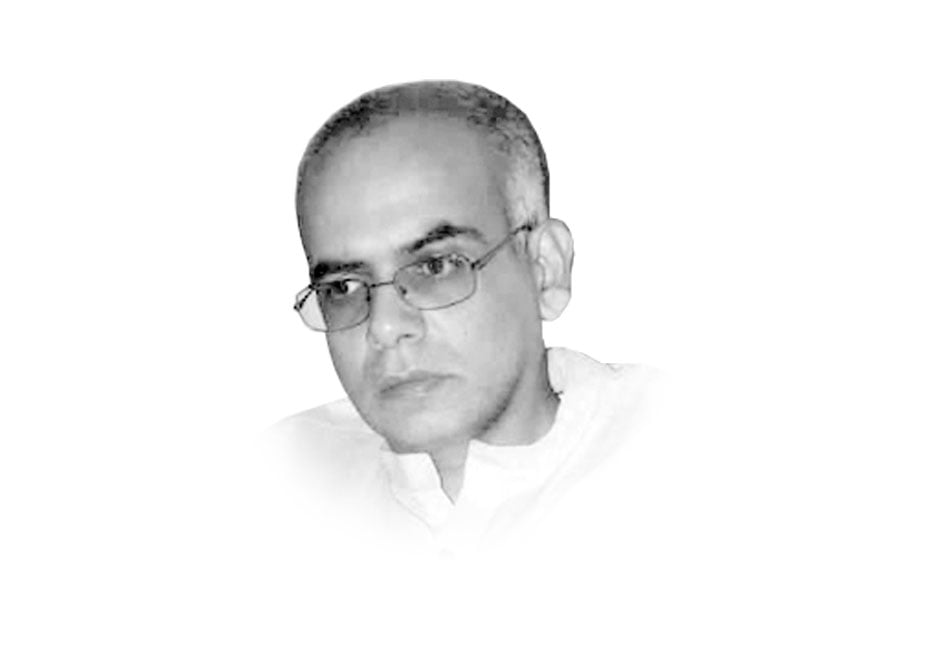 ---
It is intriguing how citizens of different countries develop strong views about each other, often without much personal basis for their perceptions. The Pakistani diaspora is very sensitive to being negatively stereotyped due to western portrayals of their country over the past couple of decades. However, Pakistani policymakers also create their own narratives about other states which, in turn, shape how the Pakistani public perceives other nations and interprets their actions.
Let's consider, for instance, how Pakistan's turbulent relationship with the US and its growing ties with China have given shape to very different public views about these two countries.
The US and Pakistan have had longstanding relations, yet this bilateral relationship has been inconsistent, and it has become increasingly strained since 9/11. While Pakistan was designated a non-NATO ally, Pakistan and the US had different views about how to stabilise Afghanistan. America kept pressuring Pakistan to do more against the Taliban, without paying heed to Pakistan's regional insecurities. Meanwhile, America's growing ties with India became an additional cause for Pakistani consternation.
Divergent national interests have not only caused friction between American and Pakistani policymakers but also impacted public perceptions of America within Pakistan. Pakistanis became increasingly disgruntlement with America and blamed it for the varied costs and sacrifices incurred by them due to the 'war on terror'. The collateral damage caused by drones, the Raymond Davis incident, and the covert raid on the Bin Laden compound in Abbottabad caused further public animosity towards America. More recently, Pakistanis feel that they are being unfairly scapegoated for the American failures in Afghanistan. The threat of direct American sanctions or Pakistan's demotion from the grey-list to the black-list for terror financing via the Financial Action Task Force are also widely viewed as looming pressure tactics to ensure Pakistan's compliance which continue to breed animosity towards the US.
It should, thus, not be surprising to note that public polls, such as those done by Pew, have indicated a very negative view of America within Pakistan. On the other hand, such polls indicate that China is viewed much more positively in Pakistan. The favourable public perceptions of China are driven by persistent positive messaging by state functionaries and the Pakistani media.
While the tightening Chinese military and economic embrace of Pakistan has become the source of American consternation which suspects that China is entrapping Pakistan via 'debt' diplomacy, most Pakistanis, including opinion-makers, dismiss such concerns as being biased due to America's own strategic rivalry with China. Instead, Pakistani politicians and military officials also repeatedly describe China as a genuine friend of Pakistan, and this positive reinforcement seem to be echoed by the citizenry as well.
Despite international outcry, Pakistani policymakers accept the Chinese version concerning the Xinjiang situation, due to which this issue has not caused much public backlash within the country. Pakistani leaders also see no contradiction in the demand for Kashmiri autonomy and reaffirming that Hong Kong and even Taiwan remain an undisputed part of China. Senior officials, including the current Prime Minister, often praise the Chinese model of 'meritocracy', they hail Chinese successes in alleviating poverty, and they claim that China will invariably help Pakistan achieve similar result, despite limited evidence of this having happed thus far.
Despite many Chinese expatriates coming in to work on CPEC projects, people-to-people contact remains scant due to the language barrier and security concerns. Several thousand Pakistanis are now studying Mandarin, and sporadic cultural events and media exchanges are being organised to promote cultural understanding between the two countries. The impact of such efforts will probably start becoming more evident over time.
Leaving aside whether the positive public opinions of China and the corresponding negative public opinions of the US within Pakistan are merited, it is interesting to note how public perceptions are shaped by strategic convergences and divergences, which themselves remain in a constant state of flux.
Published in The Express Tribune, February 25th, 2022.
Like Opinion & Editorial on Facebook, follow @ETOpEd on Twitter to receive all updates on all our daily pieces.
COMMENTS
Comments are moderated and generally will be posted if they are on-topic and not abusive.
For more information, please see our Comments FAQ