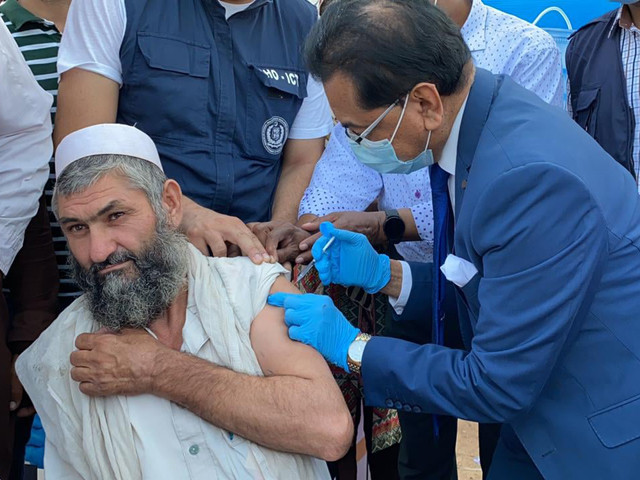 ---
Single day Covid tally falls below 1,000
National positivity ratio comes down to 2.5%
---
ISLAMABAD:
The single day tally of fresh Covid cases fell below 1,000 for the first time in seven weeks, while the national positivity ratio also came down to 2.5%, according to the data issued by country's nerve centre of the government's anti-pandemic effort on Tuesday.
The National Command and Operation Centre (NCOC) said in its daily update of the Covid pandemic that 961 new coronavirus cases were reported during the last 24 hours. The tally is the lowest since January 4, when the NCOC had reported 898 cases.
Tuesday also marked the fifth consecutive day, when the national positivity ratio remained less than 5%. The 2.5% ratio is the lowest since the first week of January. The lowering of the data indicated that the fifth wave of coronavirus pandemic was receding in Pakistan.
According to the NCOC, most of the case, 373, were reported from Sindh, followed by 302 in Punjab. It added that 13 people breathed their last during the past 24 hours, adding that 7 people died in Punjab while 3 in Khyber Pakhtunkhwa. After long time there was no fatality in Sindh.
The national caseload of the disease since its outbreak in February 2020 rose to 1,502,641 while the death toll reached 30,053. The forum said that after the recovery of 2,393 Covid patients, the total recoveries rose to 1,406,361. It added that the number of active cases came down to 66,227.