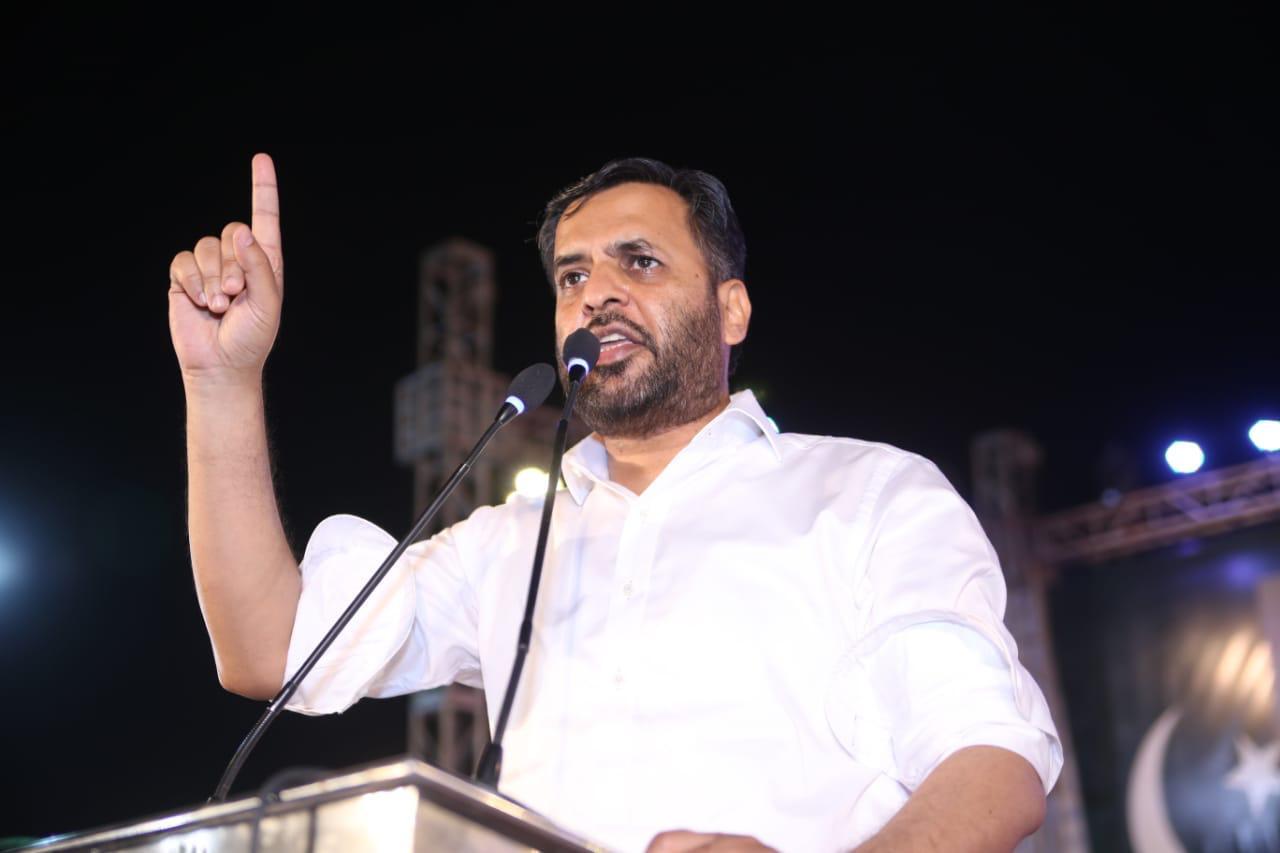 ---
KARACHI:
Talks between the Pakistan Peoples Party (PPP)-led Sindh government and the Pak Sarzamin Party (PSP) over the local government system were successful and an agreement was reached between the two parties.
PSP Chairman Mustafa Kamal announced to postpone the seven-day sit-in till February 18. Mustafa Kamal said that the sit-in was postponed on the promise of the Sindh government. The latter said that legislation will be enacted in the Sindh Assembly from February 11 to 18 with regards to the local government law.
Local Government Minister Nasir Shah said that Mustafa Kamal has won as the Sindh government accepted his demands. He expressed these views while addressing the participants of the PSP sit-in at Fawara Chowk.
Addressing the sit-in, the Sindh local government minister said that talks between both the parties were ongoing and after much struggle, many demands have been agreed upon.
PPP chairman Bilawal Bhutto Zardari has also said that institutions should be empowered. "We have complied with the demands of PSP and others.
Political differences have their place, but the credit for complying with what Mustafa Kamal said earlier goes to him and Anis Qaimkhani. Kamal never spoke of linguistics nor of dividing Sindh, the PPP leader said.
Read PPP, PML-N vow to go all out against Imran govt
Addressing the sit-in participants, Syed Mustafa Kamal said that people would kill each other in this city on ethnic and religious grounds, but his party renounced such politics.
He said that legislation would be enacted this month on the issues agreed upon on Saturday. "The Sindh government has made a promise. It has said that legislation will be enacted in the assembly session from February 11 to 18 this month."
Kamal said that the agreement with Sindh government was not a success. but the real success was coming out on the street for the issues being faced by the people.
"I thank the PPP government for accepting our demands." He announced to postpone the sit-in till February 18.
Earlier, the final round of talks took place before the sit-in ended. The last round of talks between Sindh government and PSP was attended by Sindh Local Government Minister Syed Nasir Hussain Shah and Special Assistant to Sindh Chief Minister Waqar Mehdi. PSP was represented by Vice Chairman Arshad Vohra, Vice Chairman Syed Hafeezuddin, Vice Chairman Shabir Qaimkhani, Senior Vice Chairman Ashfaq Mangi, Secretary General Advocate Hassan Sabir.
Published in The Express Tribune, February 6th, 2022.
COMMENTS
Comments are moderated and generally will be posted if they are on-topic and not abusive.
For more information, please see our Comments FAQ