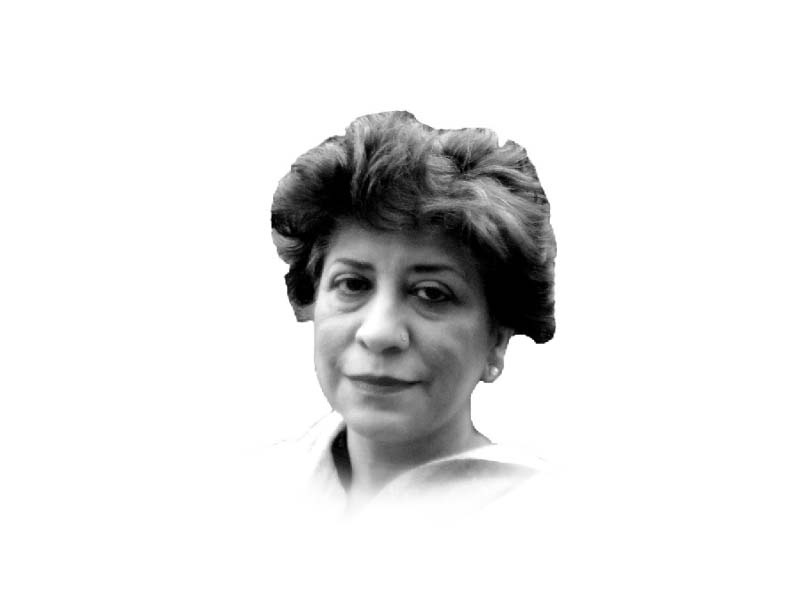 ---
The foreign policy section of the National Security Policy (NSP) document states that "Pakistan does not subscribe to camp politics." Elsewhere relevant government quarters have insisted that Pakistan wants 'excellent' relations with both the US and China and can serve as a 'bridge' as it did during the Cold War. Sounds prudent. But is it doable?
The US and China have been on the opposing side of several security issues during and immediately after the Cold War. Between 1949 and 1971 the US tried to destabilise Communist China by constructing military alliances along China's eastern and southern borders. However, during this time China did not represent a military or economic challenge to the US.
The eventual Soviet-Sino split resulted in some convergence of security interests. For Islamabad, therefore, it was relatively easier to serve as a 'bridge' during the 1970s.
In the 90s, the US, with a focus on geo-economics, promoted investment in China and facilitated its WTO membership. In view of the US sanctions during this time, Pakistan was in no position to balance relations and relied heavily on China militarily. The US took a hardline on the Taiwan Strait Crisis and China's transfer of missile technology but did not perceive Beijing as threatening its "unipolar moment".
The ongoing US-China strategic competition impacts the western world order and is occurring in a different geopolitical environment. According to the Dec 2021 Belfer Center Paper, the era of US military primacy is over, and in case of a limited war over Taiwan or in China's periphery, the US will have to choose between losing and escalating "to a wider war".
The paper argues that China has already overtaken the US in certain 21st century foundational technologies while in others "on current trajectories", it will overtake it within the next decade.
The securitised competition spurns cooperation. Writing for the Foreign Affairs, John Mearsheimer bemoans how post-Cold War liberal theorists misled successive US administrations into engaging China instead of containing its rise. Trump eventually did try to do so, belatedly, by initiating a trade war.
Also, during Trump's presidency, the US defence strategy backtracked from two-war standard to winning one war in the face of rising China. Trump's China policy stressed confrontation instead of finding common grounds through sustained diplomacy at various governmental levels. The Biden administration's China strategy has a similar thrust. Clearly, the competition is not conducive to political shifts.
There is also a change of heart in the US business community which, according to experts, is no longer united in supporting enhanced bilateral economic relations, and many are now critical of China's business environment.
Xi Jinping's 'China Dream' emerges from Chinese nationalism rooted in historical and cultural traditions of greatness. Similarly, American exceptionalism prevents the Americans from adjusting to the tilting balance of power through constructive engagement. The rising security dilemma is thus driving the competition.
So how does Pakistan, with its serious economic and security constraints plan to balance its relationship with the two powerful rivals?
The fundamentally security-oriented great power rivalry continues to shape US-Pakistan relations. The "Afghanistan leverage" might work in the long run but as things stand today, there is bipartisan consensus on Islamabad's perceived role in the US defeat. Recognition of the Taliban government is not on the horizon. And Biden's recent statement that Afghanistan cannot be unified under one government sounds ominous!
The US controls international lending organisations and financial watchdogs and is Pakistan's largest export market. Make no mistake, the US does subscribe to camp politics. To balance relations, Pakistan needs economic and military diversification.
Economics is part of geopolitics and so CPEC is a thorny issue for the US. But CPEC remains crucial for Pakistani and Chinese respective strategic goals. It is facilitating Pakistan's growing economic and military relationship with China and can reduce Islamabad's dependence on the US. Bureaucratic, political and business issues therefore must be addressed to ensure timely completion of the project.
NSP rhetoric notwithstanding, Pakistan is already in the China camp. It now needs to devise strategies to cope with increasing US pressure to scale back its ties with Beijing.
Published in The Express Tribune, February 4th, 2022.
Like Opinion & Editorial on Facebook, follow @ETOpEd on Twitter to receive all updates on all our daily pieces.
COMMENTS
Comments are moderated and generally will be posted if they are on-topic and not abusive.
For more information, please see our Comments FAQ