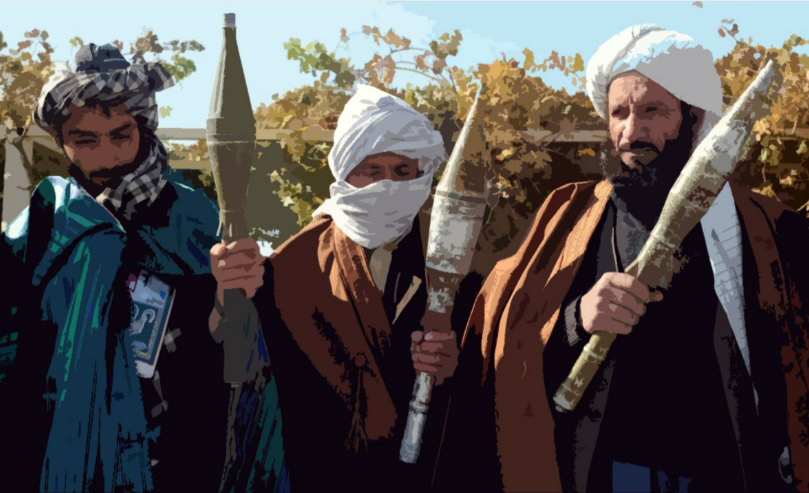 ---
KARACHI:
A senior commander of the Tehreek-e-Taliban Pakistan (TTP) was reportedly killed in infighting as rival factions jostle for power and riches within the umbrella of terrorist groups.

Rafiullah, who goes by one name like most TTP commanders, was killed in Afghanistan, sources said on Monday without sharing details. Rafiullah's death came less than a month after TTP's operational commander and spokesperson, Muhammad Khurasani, was killed in the eastern Afghan province of Nangarhar.
Rafiullah, who used several aliases, was known for providing support to Baloch terrorist groups and the Khorasan chapter of Islamic State at the behest of the National Directorate of Intelligence, the former intelligence agency of Afghanistan.
Since 2011, Rafiullah had been wanted to law enforcers for his role in several incidents of terrorism as he used to facilitate suicide bombers in their transportation and accommodation. He had facilitated the suicide bombers who carried out attacks on Quetta's Civil Hospital and Islamabad's Serena Hotel.
Rafiullah was also involved in attacks on law enforcement and security agencies and was said to have orchestrated the attacks on Major Naeem, Inspector Kabir, Baaz Mohammad and Haji Ghulab of Kuchlak and a bank robbery in the same town.

The TTP commander was also linked to kidnapping for ransom incidents involving doctors.
Read: Most wanted TTP commander killed in Afghanistan
Meanwhile, a terrorist was killed in an intelligence-based operation (IBO) in the North Waziristan tribal district of Khyber-Pakhtunkhwa on Monday.

"Security forces conducted an IBO on the reported presence of terrorists in the Dossali area of North Waziristan," the ISPR said in a statement. "During intense exchange of fire, terrorist Mobeen, aka Majrooh, got killed," it added. "Weapon and ammunition was also recovered from the killed terrorist."
According to the ISPR, Majrooh was involved in terrorist activities against security forces, target killing and kidnapping for ransom.
Last week, Pakistan's security czar, Moeed Yusuf, had said that the TTP unilaterally scrapped a ceasefire agreement with the government.

Pakistan had approached the Afghan Taliban leadership after the group returned to power in August with a list of demands that included action against the TTP. However, the Afghan Taliban instead offered their good offices to broker a peace deal with the TTP.

Pakistan accepted the offer and after some face-to-face meetings between the two sides, a ceasefire deal was reached in November. However, Yusuf told the committee that the banned TTP had unilaterally scrapped the truce.
COMMENTS
Comments are moderated and generally will be posted if they are on-topic and not abusive.
For more information, please see our Comments FAQ