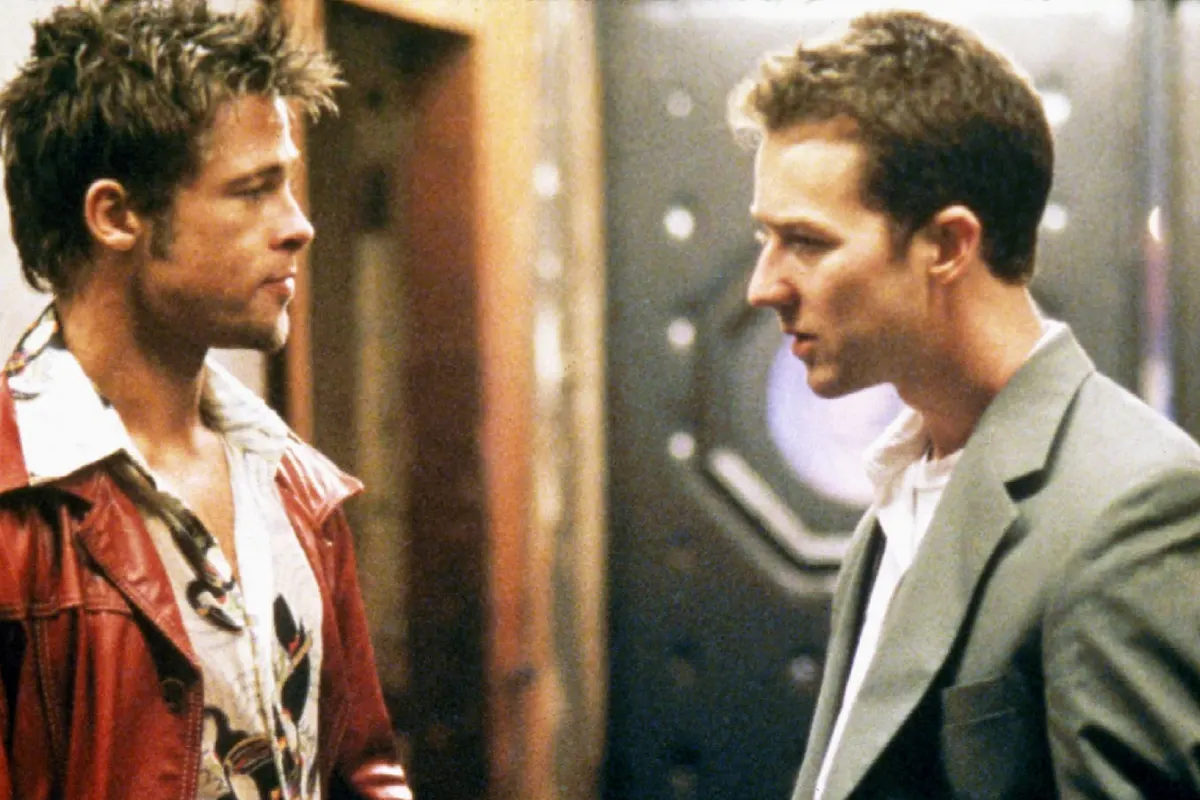 ---
Chinese authorities recently chose to censor the 1999 cult-classic Fight Club before it was screened on the Chinese streaming service Tencent Video, radically altering the film's anarchist ending. Now, author Chuck Palahniuk, who penned the novel the film is based on, has shared in an interview that the Chinese ending is truer to the ending in the book as compared to the one in David Fincher's adaptation.
The following contains spoilers for the 1999 film Fight Club and the 1996 novel of the same name.
The Fincher film sees the narrator, essayed by actor Edward Norton, killing his imaginary alter ego Tyler Durden, played by Brad Pitt, following which he watches buildings explode, signalling the beginning of an anarchist era and the ending of capitalist society.
In the Chinese ending, the climactic scene is replaced with a blank screen with the text, "The police rapidly figured out the whole plan and arrested all criminals, successfully preventing the bomb from exploding. After the trial, Tyler was sent to a lunatic asylum receiving psychological treatment. He was discharged from the hospital in 2012."
Palahniuk tweeted sarcastically about the ending, "Have you seen this sh**? This is SUPER wonderful! Everyone gets a happy ending in China!"
He later said in an interview with TMZ, "The irony is that the way the Chinese have changed it is they've aligned the ending almost exactly with the ending of the book, as opposed to Fincher's ending, which was the more spectacular visual ending,"
He added, "So in a way, the Chinese brought the movie back to the book a little bit."
In the novel, the narrator's plan to bring down society is foiled not because of police intervention, but because of a bomb malfunctioning. He then proceeds to shoot himself in the head, waking up in a mental hospital thinking it is heaven.
COMMENTS
Comments are moderated and generally will be posted if they are on-topic and not abusive.
For more information, please see our Comments FAQ