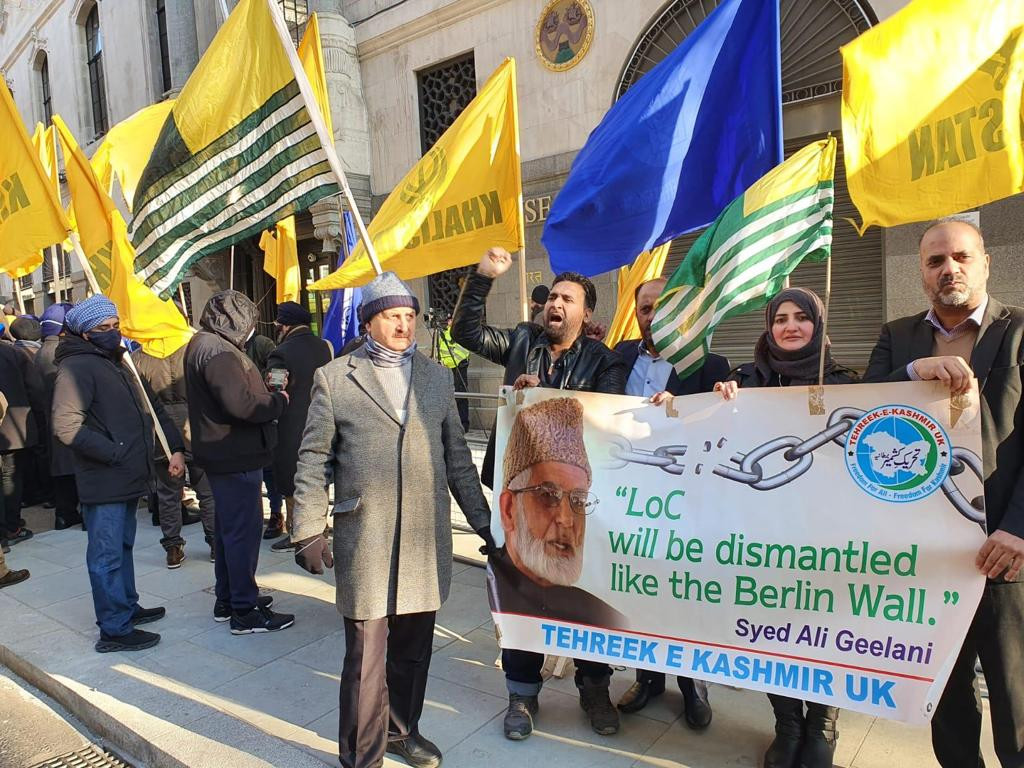 ---
LONDON:
Expressing solidarity with the people of Indian Illegally Occupied Jammu and Kashmir (IIOJK), the Kashmiri diaspora in the United Kingdom (UK) and Europe on Wednesday observed India's Republic Day as "Black Day".
The Kashmiri community in the UK was joined by members of the Sikh community to express solidarity with innocent Kashmiris in IIOJK, who are facing an all-out war by the occupation forces.
The anti-India rally was led by Tehreek-e-Kashmir (TEK) UK President Raja Fahim Kayani and Ranjit Singh Srai. The Kashmiri diaspora and World Sikh Parliament members gathered outside Indian High Commission, London and the Indian Consulate in Birmingham.
Read more: Jan 5 to be observed as Right to Self-Determination Day
Raising pro-freedom slogans, the protesters condemned human rights violations in IIOJK and demanded that the international community break the status quo imposed by the fascist Indian regime in the occupied valley.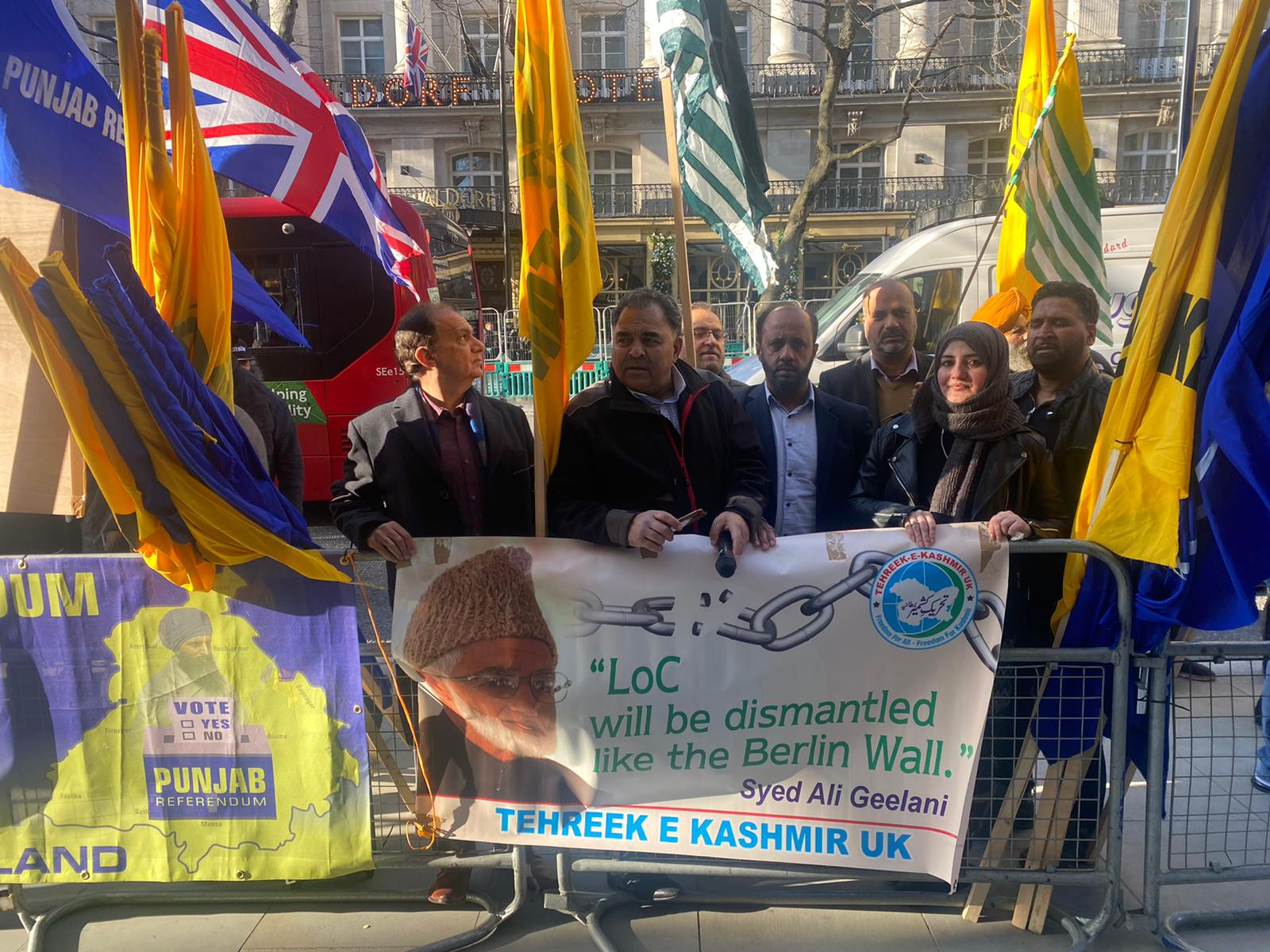 The TeK UK president said that only a shameless country like India will take pride in celebrating its Republic Day while it illegally occupies IIOJK through its military might.
"Kashmiris challenge India to take out its one million forces from IIOJK and then celebrate its Republic Day," Kayani said.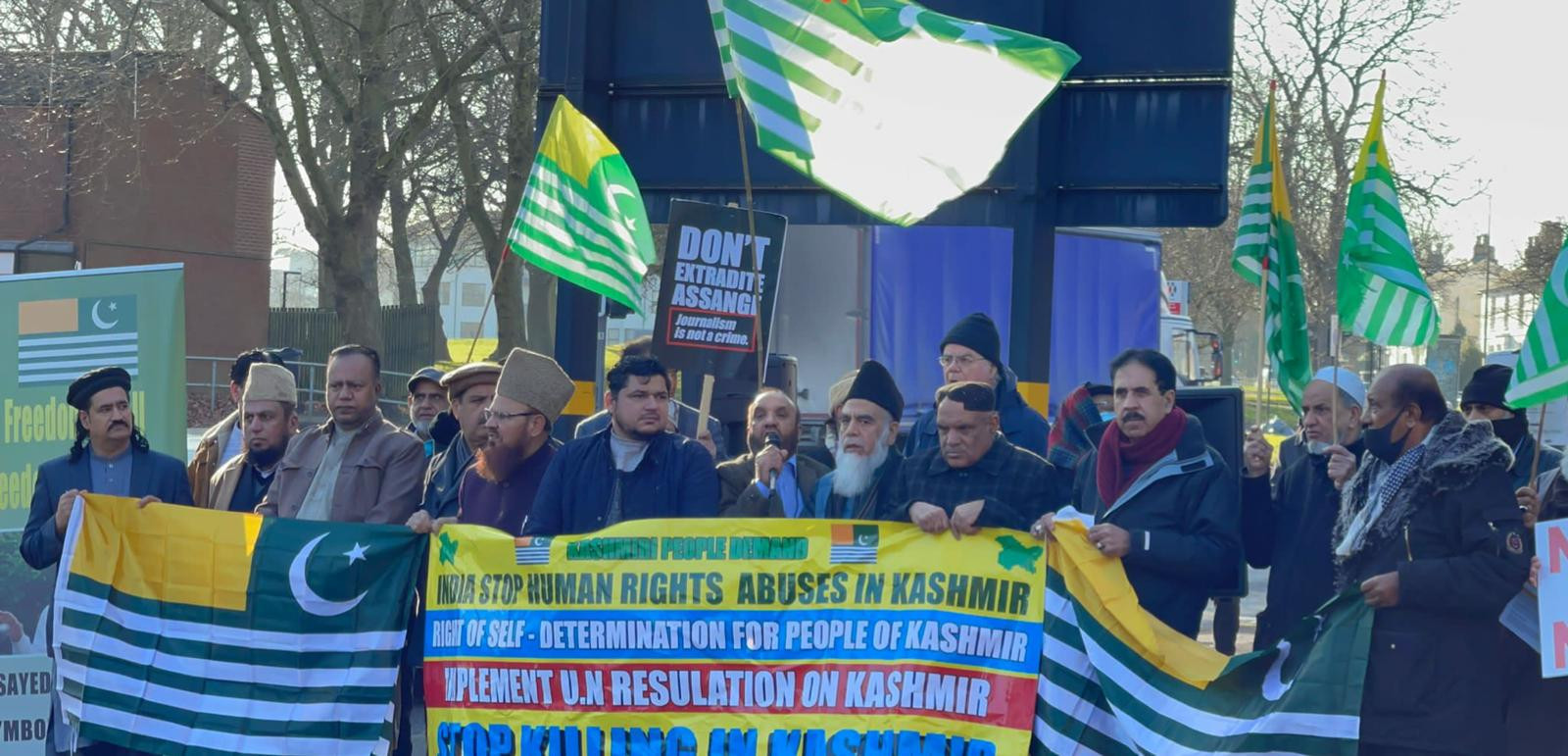 "India's presence in IIOJK is just because of its military and this 'military might' will have to end one day and that day is not far," Coordinator, Self-Determination Council of World Sikh Parliament Ranjit Singh Srai said.
Also read: PM Imran reiterates support to Kashmir issue
He said that genocide perpetrators must never be allowed to succeed if humanity truly aspires to live by a rules-based international order. "The recent, well-publicised, open threats of genocide made by Hindutva-professing leaders in India shine the light on what the alternative will look like."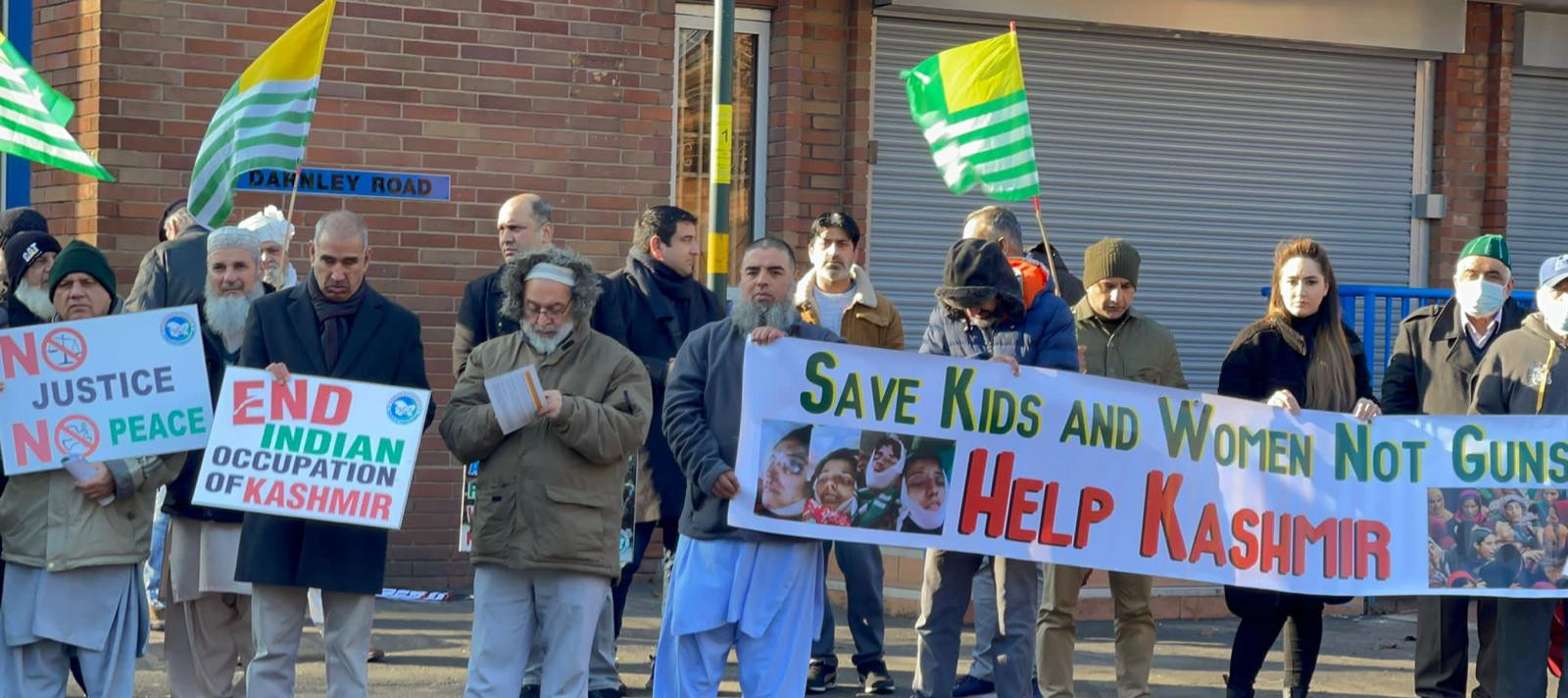 TeK UK also held demonstrations in Nelson, Glasgow, Leeds, Bradford and Reading to remind the UN and the international community of its obligation to end the illegal Indian occupation of Kashmir.
Hanif Raja, President TeK Scotland, in his remarks, reminded Kashmiris in IIOJK and in the diaspora about countless sacrifices made for freedom. "We have no luxury to forget the sacrifices made by the innocent people for freedom of Kashmir from the ugly clutches of India."
Secretary-General TeK Mian Muhammad Tayyib said that the memories and guidance given by movement's leaders Syed Ali Geelani and Muhammad Ashraf Sehrai is itched in the minds to challenge India every day over IIOJK. "We will not forget it and will continue to fight for our legitimate right to self-determination," he asserted.

The TeK Europe also held a virtual conference to deliberate on the freedom movement underway in IIOJK and to mark January 26 as "Black Day".
Consul General of Pakistan in Spain Mirza Salman Babar Baig also attended the conference and reiterated Pakistan's unflinching support to the people of IIOJK.
He said that Pakistan will continue its diplomatic and moral support to Kashmiris to achieve their right to self-determination as promised in various UN resolutions.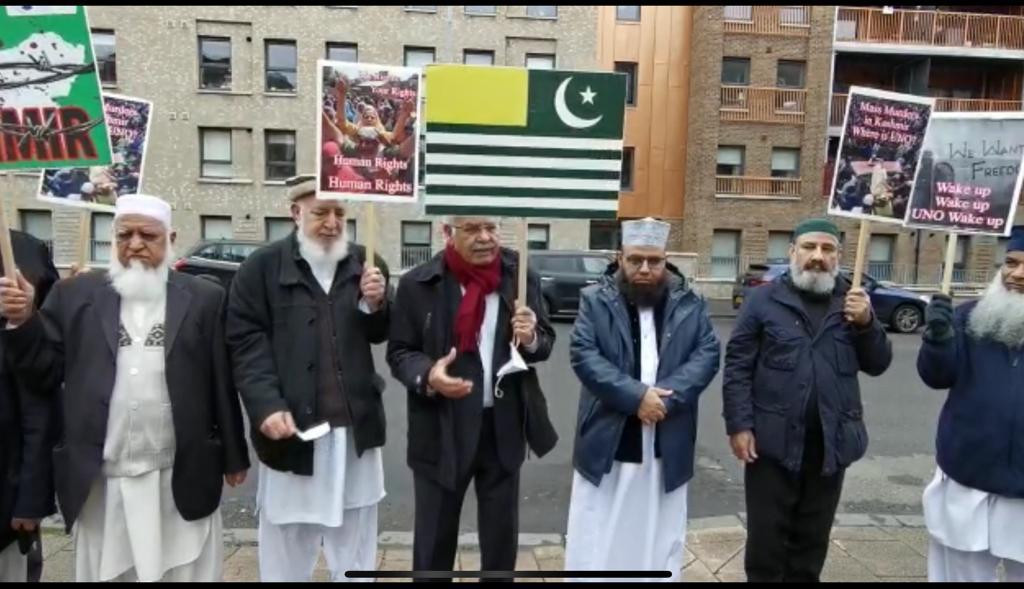 Chaudhry Shahnawaz President APKCC said that Kashmiris are brave people who will not be cowed down by India's military might.
While addressing the protesters outside the Indian High Commission London, Chaudhry Muhammad Sharif, Senior Vice President TeK UK said that the love for freedom is deep in our hearts and blood. "India cannot hold Kashmir for long. Kashmiris in IIOJK will break the chains of slavery and force Indians out of our beloved land."
COMMENTS
Comments are moderated and generally will be posted if they are on-topic and not abusive.
For more information, please see our Comments FAQ