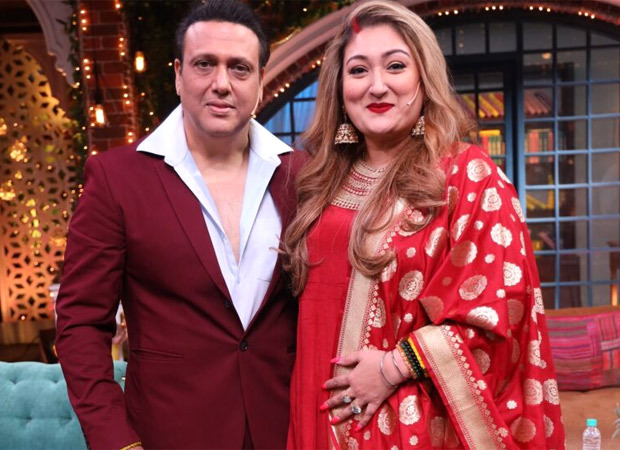 ---
Celebrity divorces are not uncommon. Bollywood has witnessed a slew of celebrities calling it quits over the years. But one power couple that has been by each other's side through thick and thin is none other than Govinda and his wife Sunita Ahuja. A match made in heaven, the duo has been married for over 36 years now and have had one of the most stable marriages in the Indian film industry.
Govinda had just kicked off his acting career when he fell in love with Sunita. His mother was equally fond of her wanted no one else but her to be his wife. However, Govinda once confessed that he chose to hide his marital status for almost a year, out of fear of losing his massive fan following, reported Hindustan Times.

During their joint appearance on the chat show, Rendezvous With Simi Garewal, Govinda and Sunita had shared their love story and how they went on to tie the knot. Govinda revealed that he kept the news of his wedding under tight wraps until the birth of their daughter Tina. "People had scared me that my girls write me love letters and love me so much, I would lose my image and my fan following," he said. When Simi asked him if having a large fan base really mattered to him, Govinda denied it and said, "I don't think so. I don't know what I was thinking either. It was more of my mistake."

Govinda also revealed that they hardly ever went out in that one year of marriage. Speaking about what he would do when the marriage question was thrown his way from time to time, Govinda said, "I used to run away. I would slip out. I always thought that person was sent by someone who wanted to sabotage my career. At that point of time, my career had become like my doll. I was afraid someone would snatch my doll."

While Sunita had denied ever feeling bad about it, Govinda accepted she did feel bad sometimes. "Sah jana bhi ek kala hoti hai, jaise ki nibhana, isne ache se nibhaya (to bear is also an art, like maintaining a relationship, she maintained it well)," he mentioned.
COMMENTS
Comments are moderated and generally will be posted if they are on-topic and not abusive.
For more information, please see our Comments FAQ