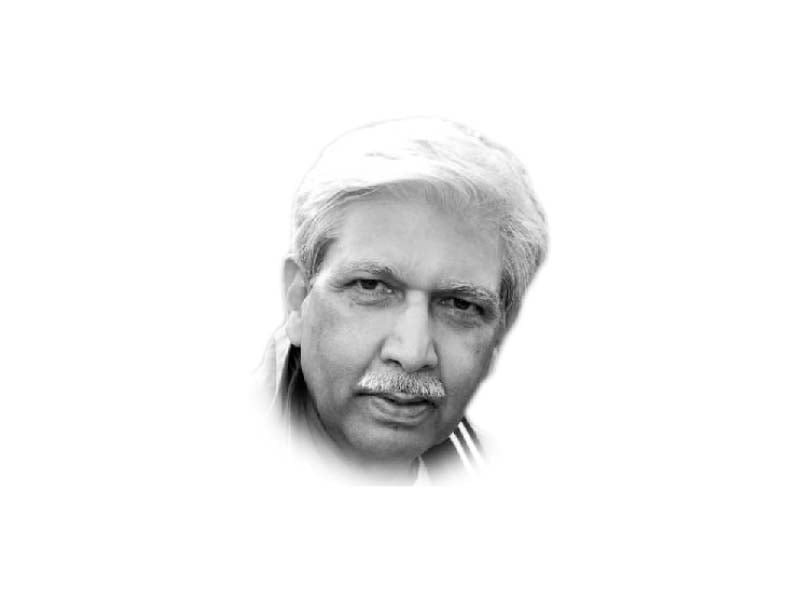 ---
In the winter of 1988 I was deputed to attend a course of study in Indiana, USA with the United States Air Force. My family and I found accommodation outside the Village of Rantoul, fourteen miles north of Champagne-Urbana where many Pakistanis have gone to university. If ever there was a prairie it surrounded my small apartment complex. A vast grassland surrounded it with not even a tree to break the sight. It snowed heavy and piled pathways, roads and parked cars. The first chore of the day was to clear the path and the car off the piled snow before taking it out. Else the police was always at hand to signal you off the road — a lesson I learnt in the first few days. Snow trucks belonging to the village ploughed day in and day out. Some were always parked nearer to the apartment complex which was itself a few miles out of the village.
This vast prairie had two climatic peculiarities: blizzards in winters and tornadoes in summers. The prairies lend themselves to such a phenomenon which builds on momentum as it moves. Without an obstruction — man-made or natural — it simply multiplies in intensity. Pertinently thus there was a daily safety briefing for the entire school — all seminars together — when one officer would be deputed to give a ten to fifteen minute talk to the participants on an aspect of occupational, operational, recreational, sports or traffic safety. In my first turn I was tasked to speak on driving in snow and its safety aspects. Right out of Sargodha, where most of my life and work had spanned, it was a herculean undertaking. But I learnt.
By law, which is strictly adhered to, every office, apartment or a workplace must prominently display the safety instructions including an escape plan in case of fire, earthquake or a tornado. These drills are routinely practised. All buildings must by law have multiple exits. Firefighters and first responders are committed service-providers and deeply respected in the society. The sense of human, occupational and recreational safety is widespread and pervasively enabled to tackle with an emergency. Children are taught and practise in school actions in case of any emergency including if terror threatens. That is how a society takes shape where human life has a value. The communication system including television services in an area are tuned to deliver instant warnings of a flash flood, fire or a tornado and will broadcast safety steps for the residents. If a runaway criminal is suspected in the area, his details and those of the vehicle are instantly shared suspending normal transmissions. That is when human life has a value.
Trek to Murree between Sunny Bank, Jhika Galli, Kuldana and Barian — the enclosed real estate on the edge of Murree main and a very frequent path into and out of Murree and other popular sites. This entire stretch has four military garrisons located astride with numerous private holdings in between. Call it the hub in Murree where spokes connect centrally. This is where I would keep most of my snow clearing machines because of its centrality and connectivity. This is what got bombed by snow on January 7th. And this is where at least twenty-three people died, if not more, to freezing in their vehicles, possibly asphyxia and to simple callousness of those who were meant to keep them alive. These deaths also betrayed an absence of a safety system meant to provide immediate response to humans facing death. Possibly, bits and pieces of a safety network existed but these weren't woven into a system. We are devoid of the intellect to form one, of any kind. What came later was hogwash. The twenty-three or more who died showed us our real face and our real worth as people and as a society.
What's a weather warning? How many understand it or even care to know this seeming inanity from the Met Department? With the technology at hand weather forecasts are the closest to reality in prediction. Yet, who did it make it to? NDMA? Usman Buzdar or his Staff Officer or the chief secretary? It was all over the news. Did the PM take note or bother to ask his staff or the minister for tourism to enquire how was Punjab coping up with what was meant to be emergent and intense? Did the army begin to prepare for it? They usually do bringing their own into safety. Did they check with the Murree administration if it needed help or initiated to offer support? What were the Assistant Commissioner Bahadur Sahab and the municipal authorities up to in the hours leading to the imminent catastrophe? Hunkering down for it to pass? Leaving people in their cars to freeze to death or simply be asphyxiated in the next twenty hours? So what does the NDMA or its subordinate PDMAs do? These are surely not parking spots. These are provided for out of public funds. Relief and rescue? After the event? Not at all. Their portfolio of responsibility also includes prevention and preparation. How were these complied with?
Why did so many cars enter Murree beyond its capacity? National Highways, the FWO, and the Interior Ministry celebrated the collected toll even as they enhanced PM's vision of internal tourism at the cost of the lives they were putting at risk. Where were the Police? They have since the Wazirabad TLP event found an escape in dismay and thus their lack of commitment to their duty. They haven't stopped drawing salaries though from public money. So this lot stranded along the stretch in Murree had only God to look to. And God had already ordered a deluge for the night and death at the hands of their fellow beings. In each of His doings He leaves a lesson which if unlearnt will only multiply into a greatly devastating tragedy.
So what should have ideally happened? The CMs and the provincial PDMAs should have woken up to what was coming. Orders should have gone to all related Commissioners, DCOs and ACs and the police and Fire and Rescue Departments to gear up for an imminent emergency. The AC Murree should have set up a 24/7 control room — they must have one regardless of the season working through at all times — who would have then coordinated with all federal and provincial support departments to assign respective areas of responsibility for relief and rescue and traffic coordination. It would have saved the lives lost on the hills. Alongside, educate people. Issue them safety instructions and control the numbers on the roads per the capacity of these spaces to manage. Someone please teach humanity to these mountain dwellers. Societies are not meant to be rapacious and predatory. Some of us may have killed some of us that day for being exactly that. A simple shove to move a vehicle out of snow cost Rs1,500 per person that day. Conceive, organise, implement with integrity, honesty and duty. It saves lives.
Published in The Express Tribune, January 14th, 2022.
Like Opinion & Editorial on Facebook, follow @ETOpEd on Twitter to receive all updates on all our daily pieces.
COMMENTS
Comments are moderated and generally will be posted if they are on-topic and not abusive.
For more information, please see our Comments FAQ