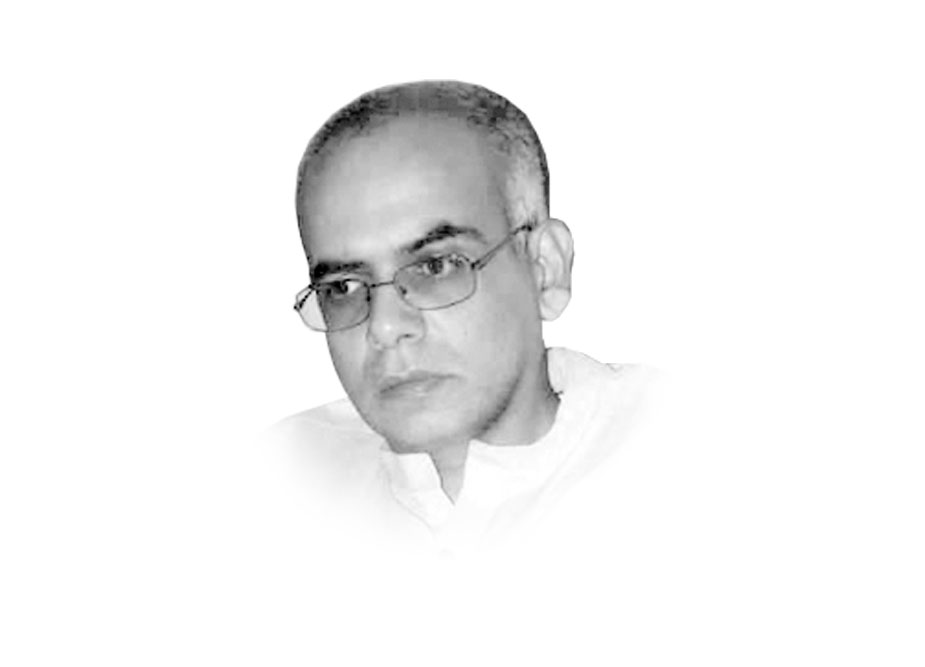 ---
Pakistanis love their food, and meat is a central component of most Pakistani food recipes. It may be time, however, to reconsider our meat-eating habits due to health concerns, as well as ecological and ethical imperatives.
Yes, animals eat other animals, and humans have been consuming animal meat and other products (dairy and eggs) from the time before civilisation began. However, hunters and gatherers relied much more frequently on gathering than on hunting animals. The scale of animal product consumption has risen sharply over time, and the ways in which we treat animals has also become increasingly problematic.
Increasing commodification has led animals to be reared and slaughtered in inhumane conditions. Many poorer countries don't even adequately follow hygiene standards aiming to regulate animal rearing, milk production, and slaughter practices. For the Muslim world, the Islamic injunction for halal slaughter is not supposed to be confined to the method of slaughter, it should also prevent animal cruelty. Halal injunctions stipulate that animal must be killed as quickly and humanely as possible, and that they should not be frightened at slaughter by sharpening the knife or killing another animal in front of them. Go to any local butchery or even a slaughterhouse in most Muslim countries, and it will be clear that these latter principles are not being followed.
While meat provides essential nutrients such as minerals, vitamins, and proteins, red meat especially increases the risk of type 2 diabetes, coronary heart disease, stroke, and certain cancers. Poultry and livestock are pumped full of antibiotics to increase productivity, and much of the fish consumed has high levels of mercury.
The meat industry also has major ecological impacts. The meat and dairy industries have a major carbon footprint, accounting for around 14.5% of global greenhouse gas emissions. Half the farmland in the world is used to sustain livestock and grow their feed. This ecological burden is worsening deforestation, biodiversity loss and increased use of chemical farming.
Besides the environmental or health consequences of consuming meat and other animal products, another reason compelling people to change their eating habits is sympathy for animals. The inhumane confinement and slaughter of animals and the extractive way in which livestock is kept in a constant state of lactation to provide milk and dairy products in rich and poor countries alike is disturbing if one thinks about animals as living beings.
Given the varied nutritional value that can be readily obtained from an exclusively plant-based diet, vegetarianism and veganism has become a growing trend across many countries. Vegans differ from vegetarians in that they do not only avoid meat but also dairy and other animal products including eggs, and even honey.
There is no consolidated data available on the number of vegans or vegetarians around the world. A survey conducted by Ipsos Mori advisory group in 2018 estimated that 3% of the world population is vegan, 5% vegetarian, and 14% flexitarian i.e. those who occasionally eat meat. But much of the data for this survey was obtained from the developed world. In countries like India, for instance, vegetarianism is quite common. In other poorer countries, including our own, and many others, flexitarian is an economic necessity. Conversely, however, meat eating is a status symbol. With rising incomes, as in China, meat-eating has been increasing steadily over the recent past.
With more vegan or vegetarian consumers, there is a growing range of food options available in supermarkets and restaurants in richer countries at least, which now actively cater to this growing consumer demand. In the developing world, market mechanisms may be more lethargic but there is nothing preventing us from rethinking our obsession with meat and revitalising traditional eating habits which were much less meat dependent.
For those unwilling to stop animal product consumption altogether, it is still possible to try being more flexitarian which would also help save billions of animals being reared and confined for producing meat, dairy, and eggs, which is not essential for human beings to obtain the nutrition needed to lead healthy lives.
Published in The Express Tribune, January 14th, 2022.
Like Opinion & Editorial on Facebook, follow @ETOpEd on Twitter to receive all updates on all our daily pieces.
COMMENTS
Comments are moderated and generally will be posted if they are on-topic and not abusive.
For more information, please see our Comments FAQ