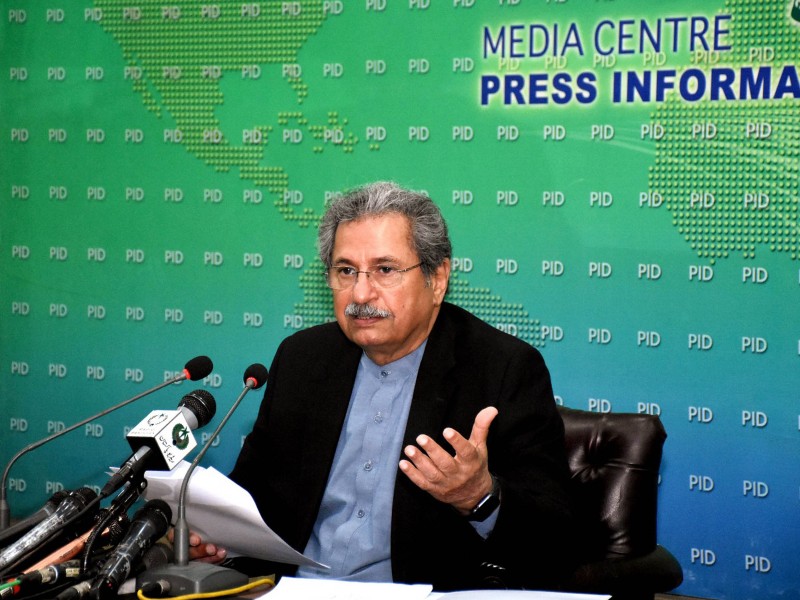 ---
Education ministers conference to assess Covid situation postponed
Meeting was to assess prevalence of Omicron variant of coronavirus
---
The meeting of interprovincial education ministers scheduled to be held on Thursday (today) has been postponed due to an increase in Covid-19 cases across the country.
Under the chairmanship of Federal Education Minister Shafqat Mehmood, the 34th meeting of the Provincial Education Minister's Conference (IPEMC) was to be held at 11 am and had aimed to review the rampant increase in the Omicron variant.
According to the statement released by the Ministry of Education, the meeting has been adjourned till next week.
Rapid increase in new Covid-19 cases
The single-day tally of new Covid-19 cases surged past 3,000 as the fifth wave of the global pandemic, driven by the Omicron variant, spread fast across the country, according to the data issued by the National Command and Operation Centre (NCOC) on Thursday.
Read President Alvi recovers from Omicron variant of coronavirus
The NCOC, which serves as the nerve centre of the government's unified effort to contain the spread of coronavirus, said in its daily update that 3,019 people tested positive for the infectious disease during the past 24 hours, taking the positivity ratio to 6.12%.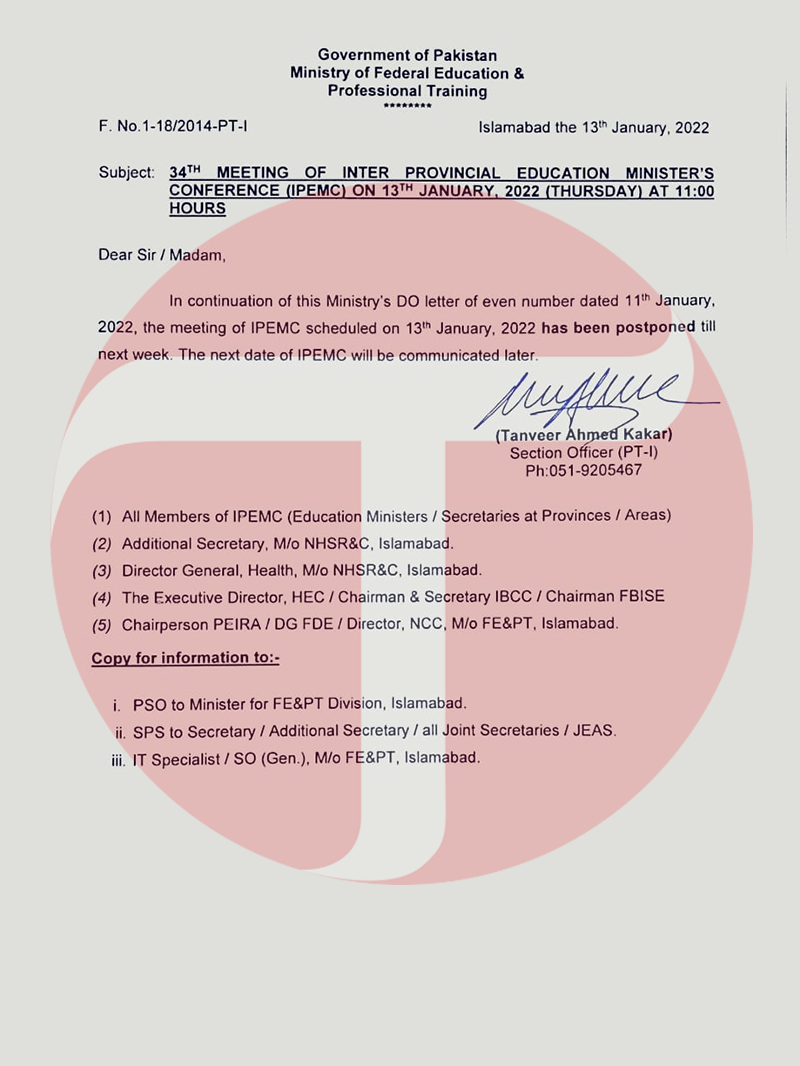 Photo: Express