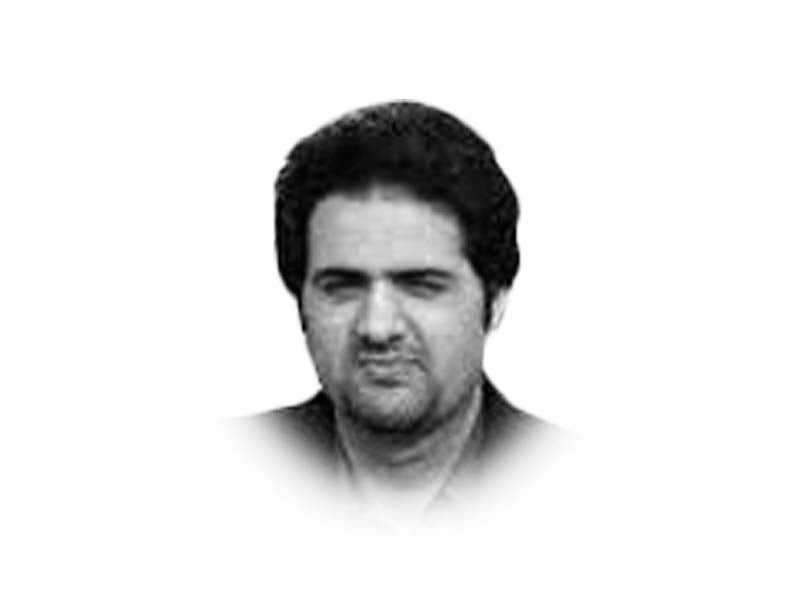 ---
I find watching true crime shows extremely entertaining. That said, it doesn't change the undeniable truth that the entertainment filled film is the depiction of someone's worst moments. One person's misery becomes another person's couch-time TV watching. The sad story of the people stranded in Murree's snow last week is nothing short of that. We are now seeing that some Murree locals have been arrested because during that extreme snow, they fleeced people out of hefty fees for helping clearing the roads or giving a nightly stay at a hotel and so forth.
While that is despicable, rest assured those are what are called the pirates in this drama. They are the smaller criminals. That is also why they have been arrested. Let us briefly touch upon the unseen culprit in the saga of extreme weather: the fossil fuel industry. This unusual snow matches the scientific predictions quite accurately confirming the role of climate change in extreme weather. Climate change manifested its presence without almost anyone talking about it in Pakistan. Those oil barons are the villains in this true crime but they remain unnamed and untamed. To me, the sight of cars covered in snow was nothing short of an act of cannibalism. It is these very cars with their oil combustion engines that caused this climate change more than any other factor. The snow appeared to be eating and swallowing what created it.
There are other criminals who have their hands dirty in this crime. Their fingerprints are all over it as well. Their name is Government. Not only were they negligent in not being able to swiftly provide relief but also in being too soft in enforcing the strict SOPs, that is if there were any, which would have prevented the entry of such mind numbing numbers of vehicles into Murree. Different news reports mentioned over 100,000 and 150,000 vehicles entering Murree during that snow.
When people take actions, which put their and others' lives in danger, that is crossing the line where freedom must enjoy a tryst with a heavy government hand. The naysayers would label it victim blaming but deep down everyone knows that the utter lack of civic sense did play a role in this tragedy. When civic sense dies, the rights must be buried along too, even if alive. You cannot have your cake and eat it too.
Then comes the criminals who shed crocodile tears in their unabated pursuit of the unchanged goal: the protection of their stolen wealth and amnesty for that act of thievery. They have stolen money not only from those whose death was so hard but from those whose lives are harder. They have been responsible for the deaths of countless due to starvation and desperation because of their mega corruption.
A young boy was crushed to death in the motorcade of Nawaz Sharif some years ago. Nobody would ever know what the name of that poor little boy was. Raise your hand if you remember the name of the murdered police officer who had caught Ayaan Ali red handed with money stolen from you. Yes, it was your tax money. Today, those murderers and looters are making noise about the innocent loss of lives in Murree. No parallel comes to mind that could be as disgusting
I wouldn't be surprised if these corruption czars were high-fiving with their partners in crime after seeing the tragedy unfold in Murree. This right there is the true crime. The misery of those who were stranded and those who died have become the joy of those who are using this tragedy for political point scoring. It is criminal, ugly and disgusting. But then those are the ingredients these lesser mortals with no morals are made of. Expecting them to be selfless and decent would be negligent on our part.
Published in The Express Tribune, January 13th, 2022.
Like Opinion & Editorial on Facebook, follow @ETOpEd on Twitter to receive all updates on all our daily pieces.
COMMENTS
Comments are moderated and generally will be posted if they are on-topic and not abusive.
For more information, please see our Comments FAQ