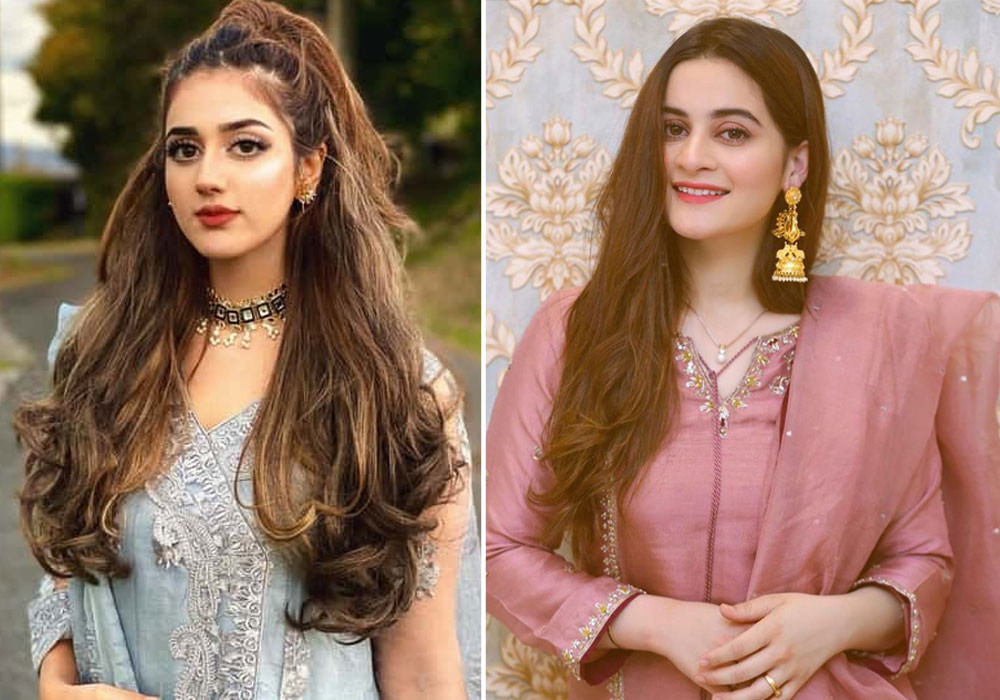 ---
It wasn't long ago when Yasir Hussain called out the talk show culture after his statements about Nausheen Shah making an appearance at his wedding unannounced went viral. The actor, in a lengthy note on Instagram, lamented the Koffee With Karan talk show format usually irks fellow actors and people after certain snippets go viral.
A recent example of the same was witnessed when starlet Aiman Khan made an appearance on Wajahat Rauf's Voice Over Man.
The Baandi actor's comments about Pakistan's most popular TikToker Jannat Mirza made headlines when the former opined Jannat should try using less makeup. When asked to make a comment about the TikToker, Aiman advised, "You should opt for less makeup."
Jannat, however, didn't let the advice go unnoticed.
Taking to Instagram, the TikToker took a jibe at the actor and uploaded a video where she shared how one should keep their nose out of others' business. Without naming Aiman, Jannat shared a video and added, "When someone with a lot of makeup and surgeries on their face tells you to not put much makeup."
Not just her remark about Jannat, Aiman's take on marrying early grabbed eyeballs as well. When asked if actors should marry early, Aiman responded, "I think when you are of a certain age, you should [get married]. If you wait for longer, you just wouldn't find anyone suitable and won't get married. There are so many actresses who still haven't tied the knot." Aiman's comments landed her in hot water after many shared how her comments were uncalled for.
Have something to add to the story? Share it in the comments below.
COMMENTS
Comments are moderated and generally will be posted if they are on-topic and not abusive.
For more information, please see our Comments FAQ