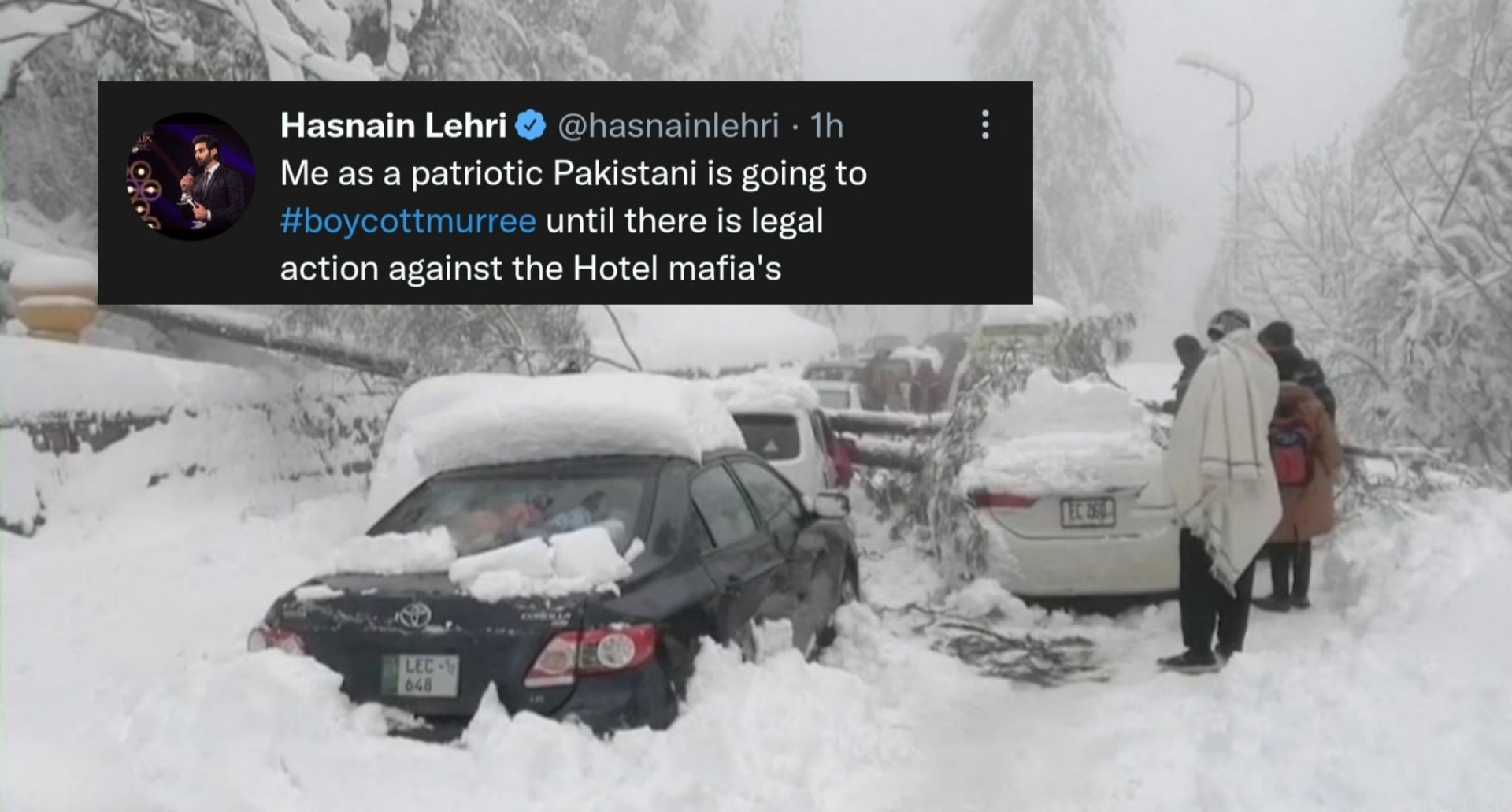 ---
Following the tragic deaths of 23 people stranded in their vehicles during a snowstorm in Murree on Friday night, a hashtag has surfaced on Twitter calling for the boycott of the popular tourist destination after reports surfaced of hotels charging up to PKR 40,000 to stranded families.
Model and actor Hasnain Lehri took to Twitter to share that he will be joining the boycott in protest of unethical practices by the "hotel mafia".
He added that he will not be doing any shoots in Murree.
Several Twitter users joined in as well.
A user, recounting a similar experience, shared that this is a common practice by hoteliers in times of increased demand, such as in the case of stranded tourists.
A preliminary investigation report into the Murree tragedy has revealed that the roads in and around the hill station had not been repaired for the last two years that caused the snow accumulated in the crevices to harden causing the traffic jam.
The report, submitted to the Punjab government on Sunday, further disclosed that a slippery spot outside a private cafe in Murree led to the main exit from the hill station. However, there was no government machinery to remove the snow that could have allowed the tourists to escape.
It was also revealed that because of power outages in different parts of Murree, tourists preferred to leave their hotels and stay in vehicles.
COMMENTS
Comments are moderated and generally will be posted if they are on-topic and not abusive.
For more information, please see our Comments FAQ