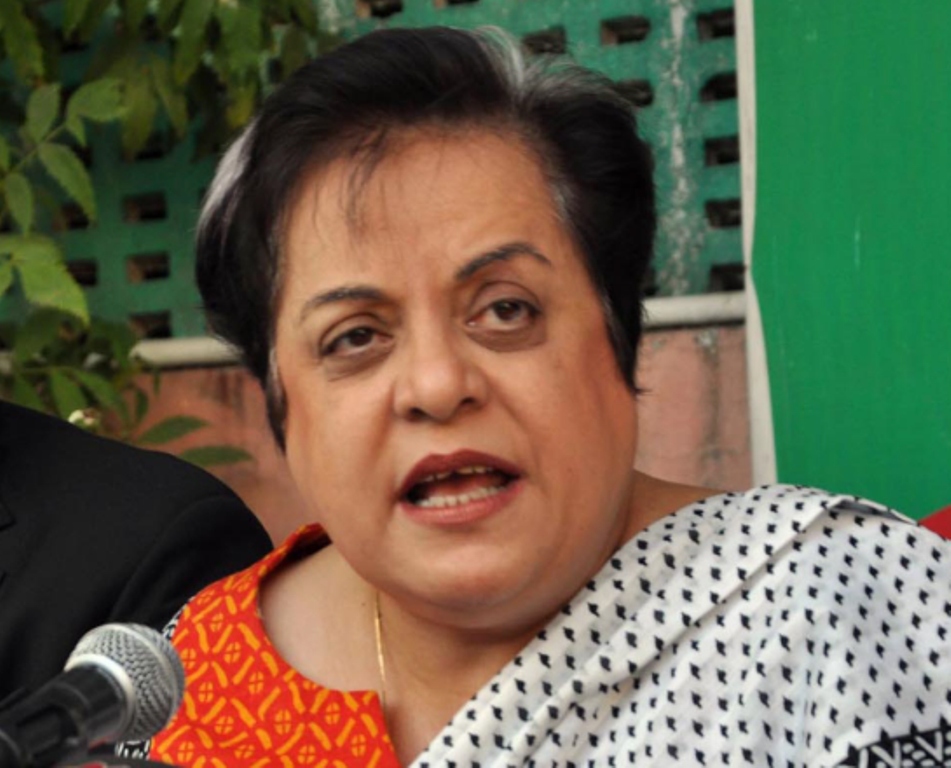 ---
Shireen Mazari tests positive for Covid-19
Human rights minister quarantined herself after test results, say sources
---
Federal Minister for Human Rights Shireen Mazari has been tested positive for Covid-19 amid fears of a fifth wave of the pandemic fuelled by highly contagious Omicron variant.
Express News quoting sources reported on Monday that Mazari has quarantined herself after being tested positive.
Last week, President Arif Alvi was tested positive for Covid-19 once again. "I have tested [posit]+ive for Covid again. Had a sore throat since 4-5 days & was getting better," the president confirmed on the official Twitter handle.
He said that he felt mildly feverish for a few hours two nights ago and had no other symptoms. President Alvi urged people to take precautions and follow the standard operating procedures (SOPs).
Read Omicron feared to loom within mosques
In March last year, Alvi and Defence Minister Pervaiz Khattak were infected with the contagious disease.
Planning Minister Asad Umar has warned that the Omicron variant of the coronavirus was spreading rapidly in Pakistan and feared that it would spread even more quickly in days to come.
First discovered in Botswana and South Africa last year, the latest version of the Covid-19 virus —the Omicron variant — has turned out to be highly transmissible and maybe even less receptive to vaccines than previous variants.
Read more: NCOC warns Omicron spreading fast
Within weeks of its discovery, the WHO issued a warning against describing the Omicron variant as mild, saying it has caused more deaths around the world. Studies conducted to understand the latest form of the coronavirus suggest that vaccinated people are less likely to be seriously ill after catching the infection than previous Covid variants. But data about infection rates from across the world raises the red flag.
The Omicron variant appears to be overtaking Delta in many parts of the world. This week the total Covid cases registered worldwide crossed the 300 million mark, with the Omicron variant setting new infection records in dozens of countries, including the United States and India. The US alone, according to the WHO, the UN's health agency, has recorded millions of new cases over the past few weeks.