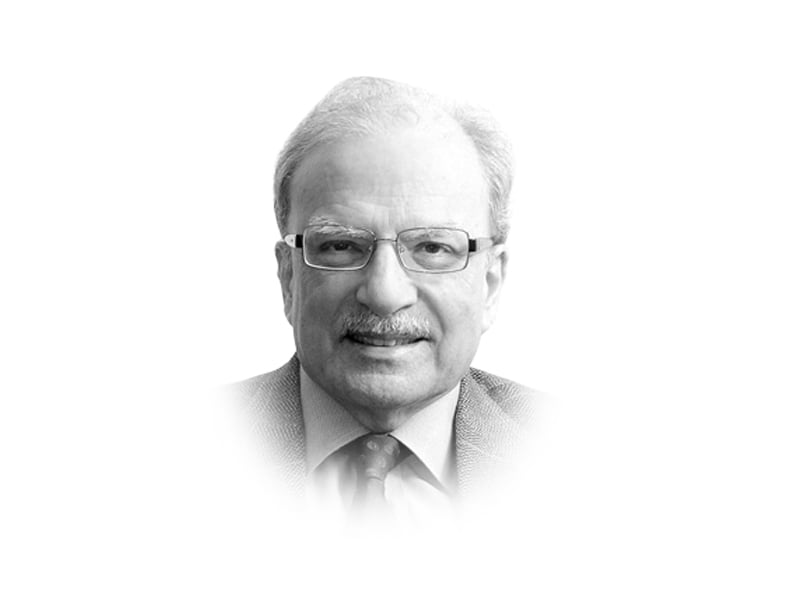 ---
There is now plenty of evidence in the way the administration headed by President Joe Biden is handling United States' relations with the world outside. He and his officials are focused much more on Southeast Asia than on the western part of the continent or on the Middle East. America is out of Afghanistan, has distanced itself from Turkey and is openly snubbing Pakistan. Imran Khan, Pakistan's Prime Minister, is the only major world leader Biden has not talked to on the telephone. Islamabad has not been visited by any senior American official who is close to President Biden. India, instead, is the focus of considerable attention by the US administration. It is the most important part of what is now called the Indo-Pacific Area strategy.
Secretary of State Antony J Blinken paid a short visit to East Asia which included stopovers in Indonesia, Malaysia and Thailand. He cut short his visit upon arriving in Bangkok, the last leg of his trip. That had to be done as a member of the staff traveling with him tested positive for Covid-19. While recognising that China had developed strong ties with many countries in the region, the United States also had a significant presence. America has more members of its military stationed in the Indo-Pacific region than anywhere outside the contiguous United States. Blinken's main message was that his country was committed to "peace and security" that is "vital to prosperity in the region". The region is by far the most integrated with the world than any other geographic space. This implies that there should be few constraints on the movement of goods. But, according to the Secretary of State, China poses a threat to open trade in the region where an estimated $3 trillion of commerce flows every year.
In the speech delivered on December 14 at Universitas Indonesia, Jakarta, Blinken recalled that it was also the site 60 years ago of an address by Robert Kennedy who spoke then of open relations among states, so long as one did not threaten the rights of others. The Secretary of State said it was remarkable that the broader goal had changed so little for a region that in 2021 accounted for 60 per cent of the global economy and was growing faster than any other place in the world. The Secretary defined the region beginning with India in the northwest and Japan and South Korea in the northeast. America's policymakers and policy analysts call the region Indo-Pacific. Pakistan was excluded from this definition whereas China was the heavyweight in the region. It overshadowed US in trade in most countries. In Southeast Asia alone, two-way trade with China reached $685 billion in 2020, more than double that of the region's trade with the United States.
China's Belt and Road Initiative, the BRI, launched in 2013 by President Xi Jinping is aimed at building infrastructure like ports, railway lines and roads in this region as well as in Africa and southern part of Europe. Italy, for instance, had parted company with other European Nations and invited China to revive the port of Trieste. When completed, this port will link with the port of Gwadar in Pakistan. The two ports would carry most of the merchandise imported and exported by China to the world outside.
"We all have a stake in ensuring that the world's most dynamic region is free from coercion and accessible to all," Blinken emphasised in his address. "This is good for people across the region and it's good for Americans, because history shows that when this vast region is free and open, America is more secure and prosperous." However, this vision had an Achilles heel. China was investing much more than the United States; the BRI would link it with most countries in the region. According to Jonathan R Stromseth, a Southeast Asia expert and senior fellow at the Brookings Institution, this competition with China risks that "a bipolar divide is hardening for the long term with potentially serious consequences for regional stability and development". Many countries in the region are wary of being drawn into Cold War standoff between the United States and China. In November, Singapore's Prime Minister Lee Hsien Loong said that he was uncomfortable with Biden's calls to persuade leaders from democracies to present a more unified front against China. "We all want to work together with the US," said Lee, but "I think not very many countries would like to join a coalition against those who have been excluded, chief of whom would be China." He was referring to the list of countries the United States had invited to attend the summit of democracies. China and Russia were not invited.
Blinken took note of this competition. "We don't want conflict in the Indo-Pacific." Yet he described "much concern" in the region over Beijing's actions which he said had distorted world trade with state-subsidised products, limited trade by its adversaries and engagement in illegal fishing. "Countries across the region want this behavior to change. We do too." Blinken's main message was that the United States is a better bet as a partner. He used several examples to show that his country was making investments without seeking political return. He noted a $500 million commitment to help finance a solar manufacturing facility in India as among efforts to help the region stave off environmental crises without disrupting economies. He pledged to introduce agreements to bolster data privacy and secure technology used in economic transactions "because if we don't shape them others will". Across Southeast Asia, private investments by the United States amounted to $328.5 billion, outpacing China. But with China the comparison is not valid since it has small private sector compared to America.
Although Blinken did not touch upon his country's relations with Russia, he noted that when he landed at Jakarta's airport, he noticed that a Russian government plane was already parked on the tarmac. He was told that the plane had brought President Vladimir Putin's senior aide Nikolai Patrushev. "I can't or won't speak to why anyone else might be here," he responded when asked why he thought that a high level Russian official was in Jakarta at precisely the time when they would have known that he would be in the Indonesian capital. Blinken was also asked to give his views on widespread corruption in the region and whether that would impact progress towards creating more democratic institutions. He dodged the question.
Blinken's Jakarta speech was well received by some who commented on it from Indonesia. Tom Lembong, who was once Indonesia's trade minister, said it hit the bull's eye on what policymakers across the region want "which is concrete and practical solutions, and less of soaring rhetoric that has dominated American official engagement with Southeast Asia".
Pakistan's relations with the United States should be seen in the context of developments in Afghanistan. The liberal opinion in the United States has never cared particularly for Pakistan; Islamabad's close relationship with the Taliban was one of the reasons for the liberal communities' reservations about Pakistan. In his first tweet of the year 2018 after he had been in office for less than a year, President Donald Trump used very harsh language for Pakistan. After taking office on January 2021, President Joe Biden called most important world leaders. Prime Minister Imran Khan was not one of those who were called, a fact that was noted in Pakistan with considerable dismay. This was evident once again as President Biden began to prepare for a "democracy summit" he had promised during the campaign for the US presidency. The summit was held but took the virtual form. Although Pakistan was invited it chose not to attend as China, which was Islamabad's closest partner, was excluded.
Published in The Express Tribune, December 27th, 2021.
Like Opinion & Editorial on Facebook, follow @ETOpEd on Twitter to receive all updates on all our daily pieces.
COMMENTS
Comments are moderated and generally will be posted if they are on-topic and not abusive.
For more information, please see our Comments FAQ