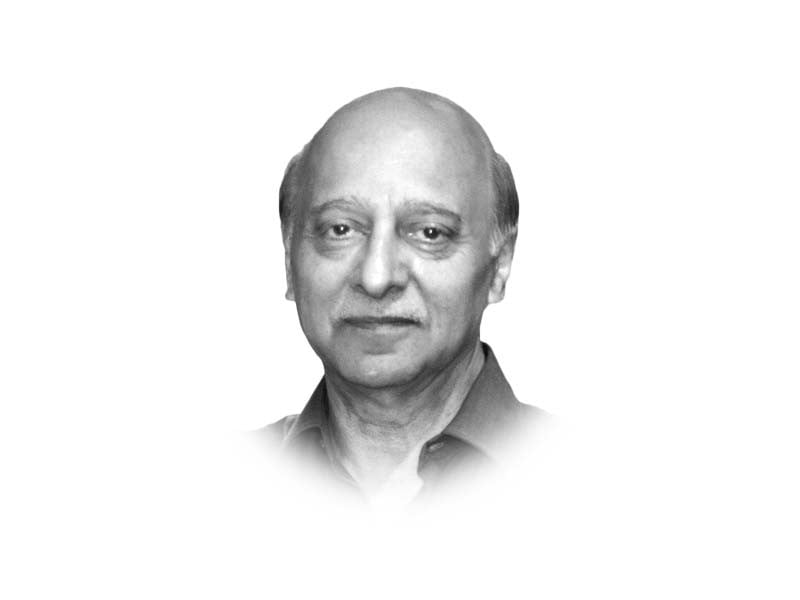 ---
CPEC appears to be facing some headwinds. Some of the mainstream media has openly begun parroting the narrative of Pakistan's bureaucracy i.e. an unhealthy addition to loans and a begging mindset, and loath to prompt action. The onus of fixing the situation is often relayed in the form of what the Chinese should or should not do (instead of fixing problems within), and leans favorably towards the contextual mantra under contemporary geopolitics.
Is CPEC facing a combination of national and external malign influence? Will the Pakistan-China friendship survive this turbulence? These questions merit some introspection when trying to ascertain where the responsibility for this asymmetrical situation rests – Islamabad or Beijing?
Pakistani officials claim the first phase of CPEC is almost complete with an injection of at least $25 billion since 2016. Khalid Mansoor, chairman of the CPEC Authority, promises a much more comprehensive second phase. But this promise pales if viewed against the current financial bottlenecks and tardy execution challenges, which seem to stem squarely from the Pakistani side.
If insiders were any indicator, more than 90 per cent of the CPEC projects – road, electricity generation or transmission, mass transit, Gwadar Port – are either completed or near completion, but most are facing multiple financial and administrative hurdles that have slowed down execution.
The recent protests in Gwadar provided just a glimpse of these challenges but the malaise is much deeper. The major reason is unimplemented or deficient sustainable monitoring and controlling governance systems. Addicted to foreign loans, the bureaucratic machinery refuses to shun its habitual inclination and expects further waivers and grants, despite poor performance and tardy processes. Hence its advice on securing more loans to continue to feed an ever-hungry corrupt, and hemorrhaging system.
Understandably, this leaves investors in a conundrum. What answers will they get if they sought verification on the power sector problems and went for due diligence of the sector they may be interested in? How will Pakistan regain their trust?
Prime Minister Imran Khan and others in his retinue keep imploring investors to come to Pakistan for investment in special economic zones and look at new areas of cooperation i.e. science and technology, agriculture, tourism, and information technology. He also recently met the Chinese ambassador as well as businessmen and instructed relevant departments to address their issues on a priority basis. But those under him – the advisers, and bureaucracy that actually steers policies – think differently and have instead adopted a policy that amounts to forcing Chinese investors to revise already approved and executed projects, particularly those in the energy sector.
Other underlying factors that retard progress and create significant hurdles are: a) inconsistency in enforcement of approved policies; b) refusal to abide by terms of signed agreements; c) divergent interpretation of rules; and d) lack of prompt responses by various central and provincial government authorities.
For example, a major steel firm has been waiting for the environmental No Objection Certificate (NOC) as well as electricity connection in the much-touted Rashakai special economic zone for well over one year, with no end in sight. That is not an insignificant amount of time.
The 720MW Karot Hydropower Plant was given conflicting ratios of provincial services tax, and the 700MW Azad Pattan Hydropower Plant has been facing stay-order litigation for two years from the Punjab government.
The federal Economic Coordination Committee (ECC) and the Cabinet have mutually extended the commercial operation date (COD) of Pakistan's first-ever 660KV HVDC Matiari-Lahore Transmission Line Project from 31st March 2021 to 1st September 2021 without taking the regulator (NEPRA) in line with the verdict. The company is now facing coherence complications in the agreed pre-COD tariff from NEPRA, the National Transmission Dispatch Company (NTDC), and the Central Power Purchase Agency-Guarantee (CPPA-G).
These are but a few of dozens of examples.
The promised revolving account – a fund supposed to be equal to some 22 per cent of the total energy funding – in support of energy project has not been opened yet. No one seems to know what prevents fulfilment of this promise.
This context – rooted in bureaucracy's anti-China mindset as well as disinclination to swiftly act and react to urgent task – has caused the Chinese insurance company SINORSURE to under-write further finances for CPEC projects.
Clearly, it is not just about the high stakes for a China-inclined prime minister but for Pakistan as a whole. The net result of all this is partially-stalled CPEC projects, plummeting confidence in investors. Chinese lenders have withheld fresh payments, major international embarrassment, and incalculable damage to Pakistan and its economy in the long term – all because the bureaucracy cannot get its act together.
This makes it pretty obvious: the fault lies in Islamabad.
Published in The Express Tribune, December 24th, 2021.
Like Opinion & Editorial on Facebook, follow @ETOpEd on Twitter to receive all updates on all our daily pieces.
COMMENTS
Comments are moderated and generally will be posted if they are on-topic and not abusive.
For more information, please see our Comments FAQ