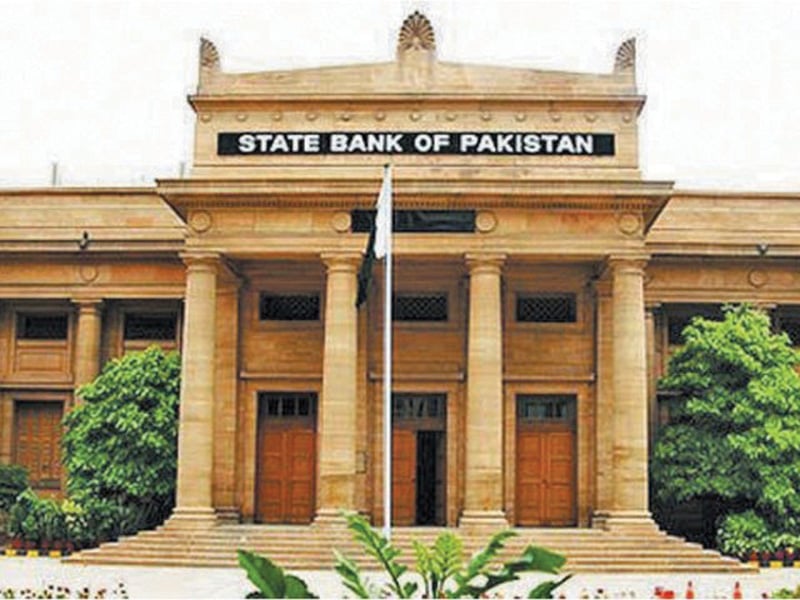 ---
KARACHI:
In line with market expectations, the State Bank of Pakistan increased the benchmark interest rate by 100 basis points to 9.75% on Tuesday for the next one month.
The market had expected a steep hike in the interest rate owing to ballooning imports and soaring trade and current account deficits. The increase is expected to put brakes on the accelerated inflation reading.
The inflation reading for November soared to 11.5% which was much higher than the central bank's projection of 7-9% inflation for the year.
It is pertinent to mention that the real interest rate (the benchmark interest rate minus inflation reading) remains negative.
Besides, the commercial banks are demanding notably high yields (rate of return) against investment in government papers like T-bills and Pakistan Investment Bonds (PIBs).
In its monetary policy announcement on November 19, the State Bank of Pakistan increased the number of annual monetary policy meetings to eight from six.
The next monetary policy will be announced on January 24, 2022.
Earlier, due to the lockdown imposed to contain the spread of Covid-19 in the country, the SBP had aggressively slashed the benchmark interest rate by 625 basis points from March to June 2020 to 7%. However, the central bank raised it to 8.75% after the economy began showing signs of overheating.
The monetary policy is an effective tool with the central bank that is used to curb inflation. The SBP announces a target rate every two months, which serves as the benchmark for overnight funds in the interbank market.
COMMENTS
Comments are moderated and generally will be posted if they are on-topic and not abusive.
For more information, please see our Comments FAQ