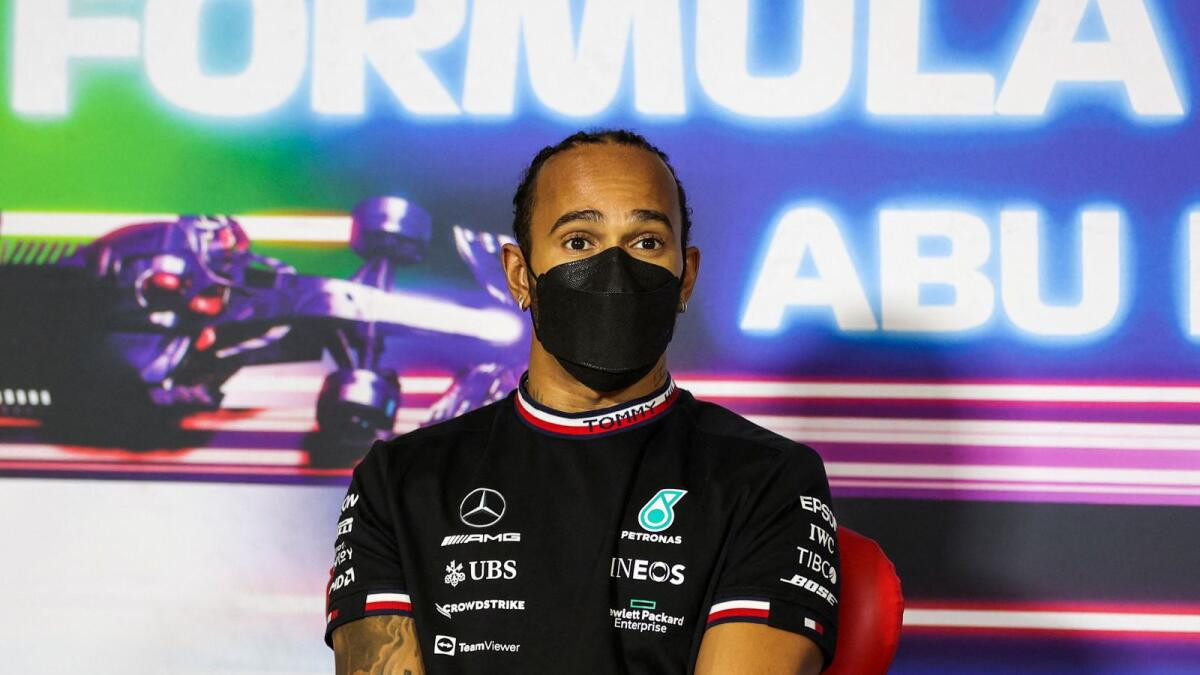 ---
ABU DHABI:
Lewis Hamilton applied his 'poker face' on Thursday ahead of the Abu Dhabi Grand Prix when he will attempt to claim an unprecedented eighth world title.
Title rival Max Verstappen, meanwhile, said he hoped that the championship would not be settled by "controversial decisions" by the stewards.
Hamilton heads into Sunday's season finale after three successive Grand Prix victories put him level on points with Red Bull's Verstappen.
A sixth win in 12 years at the Yas Marina Circuit would give the Briton the title.
"Obviously with the year that we've had, I am sure many people would have ruled us out being this close right at the end," said Hamilton, 36, during Thursday's pre-race press conference.
"It's been an incredible group effort from everyone back at the factory and at the track.
"No one has ever done eight before but I feel grateful."
Hamilton, who was 23 when he won his first title in 2008 empathised with the 24-year-old Verstappen who is bidding for his first title.
"I remember what it's like going for your first, so I know. I had those experiences and the rollercoaster of emotions that you go through," he said.
The young Dutchman won comfortably in Abu Dhabi a year ago although Hamilton had already wrapped up the title by then.
With more space to pass, the race should not suffer as many safety car interventions or red flags as last week's chaotic contest in Jeddah, which also brought the latest in a catalogue of incidents between the two leaders this season.
Both drivers played down the possibility that the title might be decided by the stewards.
"I think already, throughout the year, there have been a few things which were maybe a bit controversial," said Verstappen.
"It is what it is. You can't really do anything about it. I think we just have to focus on the positive for this weekend. We just want action on the track.
"I think from both sides we want to win clearly and it should be about that, not about controversial decisions."
Hamilton, who shares the record of seven titles with Michael Schumacher, welcomed race director Michael Masi's warning about driving standards.
"It's happened in the past obviously and I am sure the stewards then hadn't taken the precautions they have this time around," said Hamilton.
"I think it's fair that they do it and, hopefully, they won't need to be used and we have a great race."
"I'm here to do my job and don't really want to see the stewards and they don't want to see me."
COMMENTS
Comments are moderated and generally will be posted if they are on-topic and not abusive.
For more information, please see our Comments FAQ