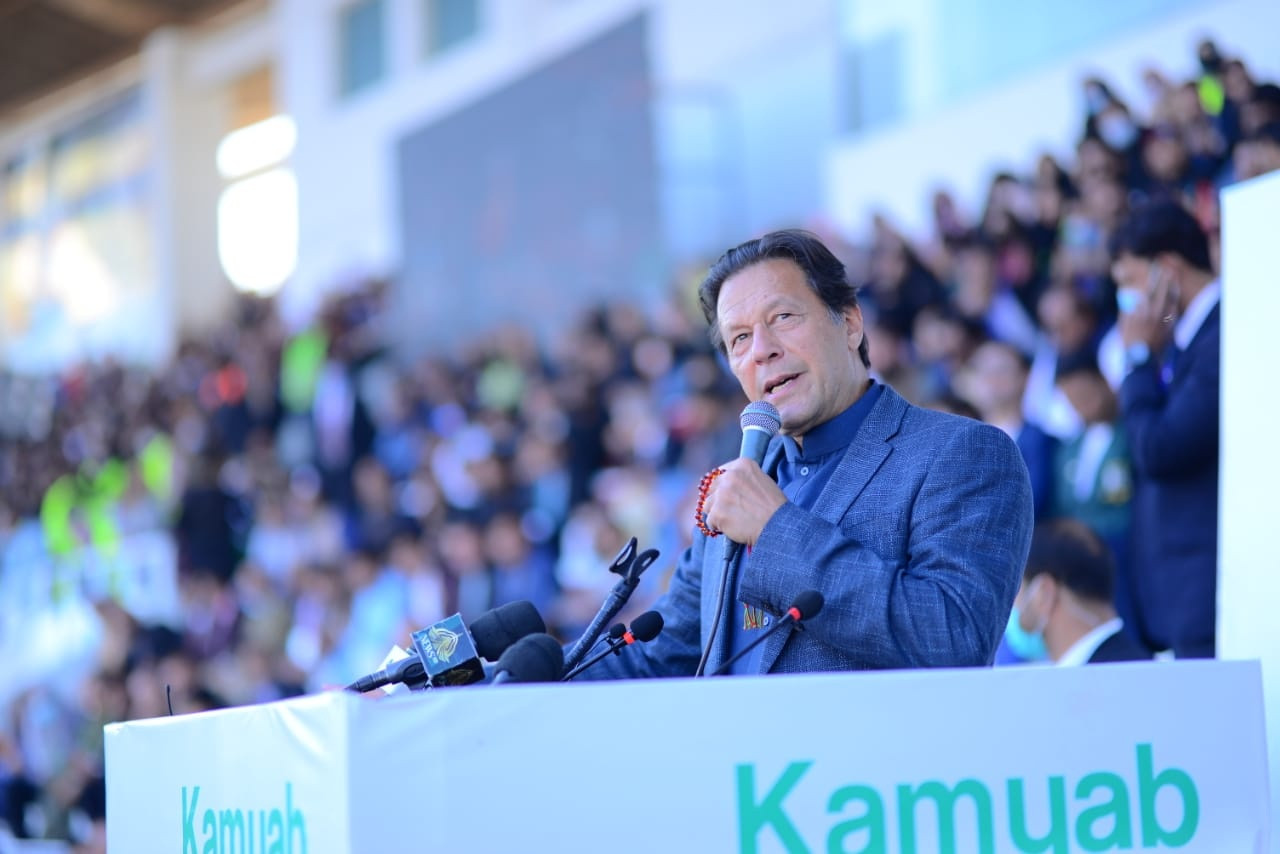 ---
ISLAMABAD:
Prime Minister Imran Khan on Wednesday said the government was improving the existing sports infrastructure to make Pakistan "a great nation of the world in terms of sports."
The premier took to his official Twitter handle to reinstate his government's commitment to building more sports fields in the country while improving the existing sports infrastructure.
"A large number of youngsters participated in the successful Youth Talent Hunt programme held in Islamabad on Monday," said PM Imran, adding that the Kamyab Jawan Sports drive was aimed at making Pakistan a great nation in the arena of sports.
پیر کے روز اسلام آباد میں منعقد ہونے والے کامیاب جوان ٹیلنٹ ہنٹ پروگرام میں بڑی تعداد میں شریک نوجوان! ہم کھیلوں کے ڈھانچے کی اصلاح کے ساتھ ملک میں کھیلوں کے مزید میدان بنا رہے ہیں تاکہ کھیلوں کے لحاظ سے پاکستان کو دنیا کی ایک عظیم قوم بنا سکیں۔ pic.twitter.com/u3HcD35NIX

— Imran Khan (@ImranKhanPTI) December 8, 2021
The prime minister launched the Kamyab Jawan Sports Drive after lighting a torch at a ceremony at Jinnah Stadium in Islamabad on Monday.
Read: K-P youth begin benefiting from Kamyab Jawan Programme
The government initiated four projects under the drive, worth Rs4 billion, to keep the youth engaged in extracurricular and sports activities.
The premier stated that the talent hunt programme was aimed at preparing the youth for international competitions and added that centres of excellence will be established to polish the talent of Pakistani youth in different fields.
Imran said a new sports policy has also been formulated to rid the old system of mafias.
COMMENTS
Comments are moderated and generally will be posted if they are on-topic and not abusive.
For more information, please see our Comments FAQ