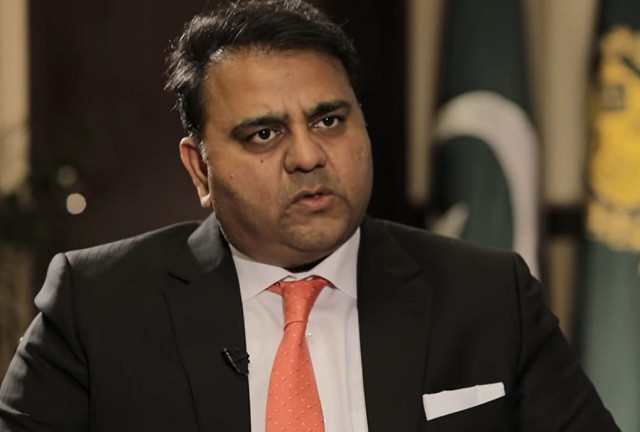 ---
Information Minister Fawad Chaudhry has appreciated the nation's collective response to the Sialkot lynching incident, saying that people belonging to all walks of life unanimously condemned the brutal killing of foreign national.
"[Our reaction] shows that we are very different from India and other countries where such incidents take place on a regular basis," said the minister while addressing the media following the federal cabinet meeting in Islamabad on Tuesday.
Last week, Sri Lankan citizen Priyantha Kumara employed as an exports manager at a factory in Sialkot was brutally lynched before being set ablaze by a mob over blasphemy allegations.
Fawad said hate crime incidents of religious nature frequently take place in India against Muslims and other minorities but their government does not take any action to stop them.
The minister quoted Prime Minister Imran Khan's statement that the entire country condemned the Sialkot tragedy unequivocally "like it united against Army Public School (APS) carnage".
Also read: Violence in name of religion will not be tolerated, PM Imran asserts
During a condolence reference held at the Prime Minister's Office for Sri Lankan national Kumara earlier today, Premier Imran said the government will not tolerate violence in the name of religion and those who commit such acts will not be spared by the authorities.
While responding to a question, Fawad appreciated hidden singing talent of PML-N leaders Hamza Shehbaz and Maryam Nawaz, who were seen singing during wedding celebrations of the latter's son in videos that went viral on social media.
"It's perfectly okay… normal Pakistan is like this and its part of our culture to sing during private gatherings or festivities," Fawad said while praising the opposition leaders.
"We only have political difference with them [PML-N]... our only concern is that they should not fund weddings through our [nation's] money and return the [looted] wealth," he added.
COMMENTS
Comments are moderated and generally will be posted if they are on-topic and not abusive.
For more information, please see our Comments FAQ