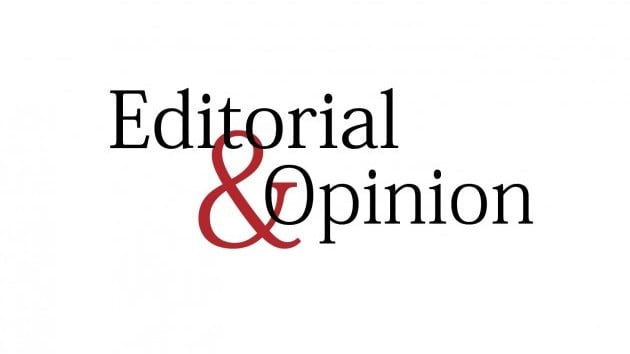 ---
Back in 2012, when a young boy was gunned down by a group of hooligans for saving his sister from being eve-teased, the whole nation was put to test. The entire judiciary, one of the pillars of this democratic Islamic Republic, was put to test. Death sentences were awarded, later put aside, followed by pardoning of all the murderers by the victim's family. We failed.
Fast forward to 2021, four months have passed since the gruesome beheading of Noor Mukadam, making it yet another test case. The one which we as a nation cannot afford to fail in.
Why? Because the former one included escape of the suspects, denial of allegations, and looking for evidences. This one is crystal-clear, with the suspect being arrested from his house which was the very premises where Noor was held captive, tortured, raped, murdered and decapitated. The suspect, Zahir Jaffer, has already confessed to his crime and additional evidence in the form of CCTV footage and text messages has also been rendered available. This one we cannot afford to lose.
Yet here we are, witnessing the suspect pleading insanity after having confessed and seeking forgiveness from the victim's father. The counsel telling the court that his client, Zahir Jaffer, is suffering from "schizoaffective disorder due to drugs" comes a few weeks after the suspect's following statement in the court: "I accept I have committed this crime, now it's up to you to punish or forgive me".
The point to ponder over is: could all of this be a doing of a person with sane mind in the first place? Abducting your love interest of three years, torturing her with knuckleduster on refusing your marriage proposal, raping her to demonstrate the dark side of your masculinity, stabbing her in the name of seeking revenge, and eventually beheading her to quench your thirst of seeing her torpefied. Can a person with functional brain, capable of signalling him which boundary to cross and when to stop, even think of doing all this to a girl who invested her three years in him? So yes, obviously he is insane. What next?
According to Zahir, Noor's father knew about their relation. But could he, in hindsight, or can any father ever imagine this to be his daughter's fate in case she chooses to call off the relationship? Why does every rejection have to bear an outcome that becomes a blemish on the face of our society? Why do rejections have to be all about ego and nothing about mere choice? Is it because of this reason that parents in our society till date are afraid of their daughters getting involved in commitments which could later cost them their honour or life?
From acid attacks to Noor's slaughter, we have come a long way spanning several decades to stoop this low. The question that should now be risen is whether we will be able to set an example by serving justice to Zahir Jaffer when he in every way is asking for it. But today's entire discipline of jurisprudence is based on evidences, admissible evidences, alternative dispute resolutions, bails and pleadings, making it a more genteel but complex form of the outmoded legal system. Undoubtedly, it has its own perks, but the most deplorable outcome is the accessibility of these perquisites to perpetrators along with victims.
It is not the era of Ancient Greek where the judicial system of Athens did not allow filing of any arraignment or plea. They simply gave a verdict after a trial in response to an allegation. They sentenced Socrates to death. A majority vote cast by a jury of hundreds of male Athenian citizens constituted the fundamentals of court proceedings that led to the historic penalty. Might not be guilty, Socrates was given a speedy justice. But today, the presumption of "innocent until proven guilty", despite the suspect's confession and all evidences clearly indicating towards the guilt and guilty, is what is problematic.
May be it is time Lady Justice removed the blindfold from at least one eye and does not completely rely on her ears, because sight and mind have been awarded by Nature for a purpose.
Otherwise the same or another Zahir Jaffer will again be standing in our courts, saying: "I'm giving you guys an opportunity to hang me but still you guys are dragging it."
Published in The Express Tribune, December 7th, 2021.
Like Opinion & Editorial on Facebook, follow @ETOpEd on Twitter to receive all updates on all our daily pieces.
COMMENTS
Comments are moderated and generally will be posted if they are on-topic and not abusive.
For more information, please see our Comments FAQ