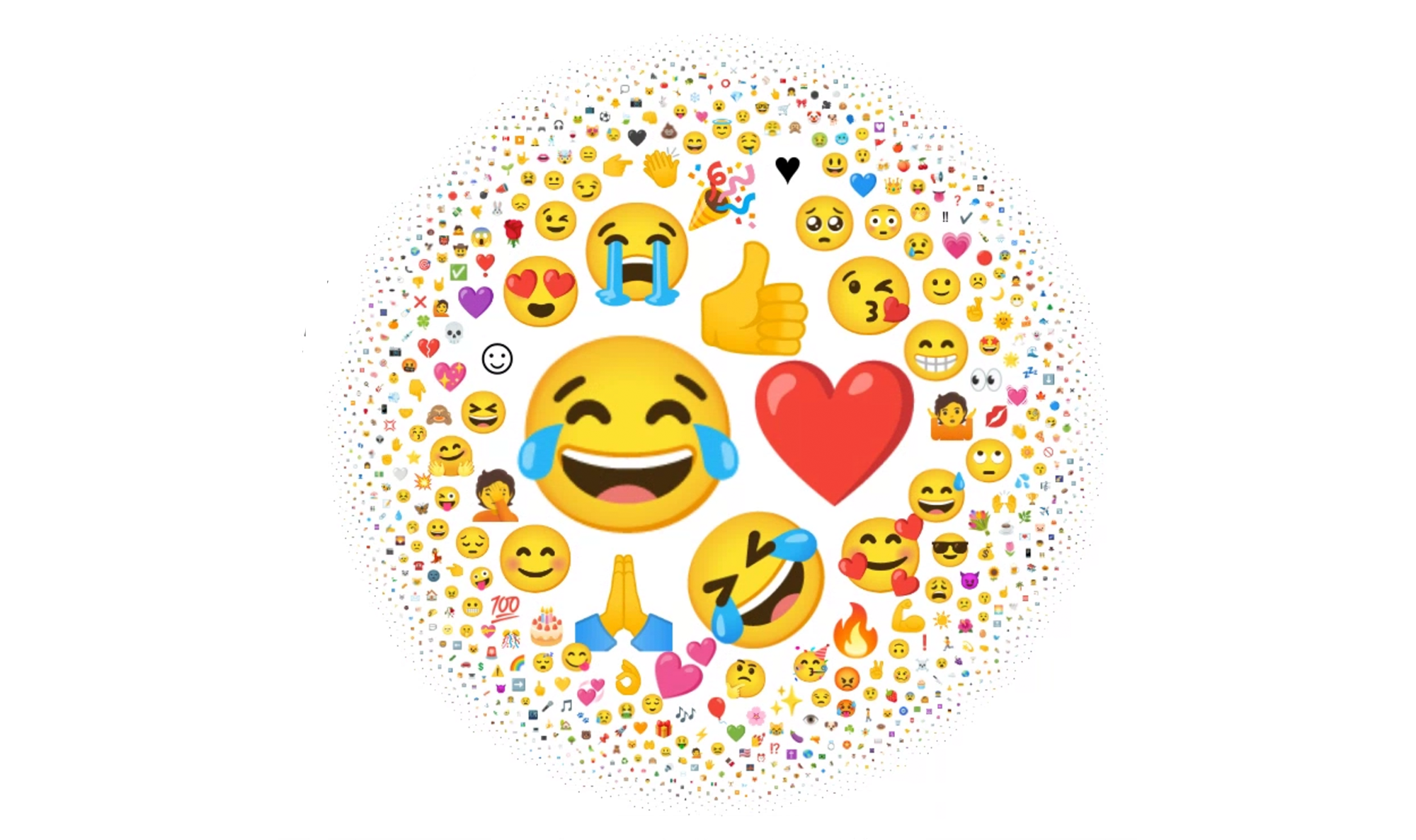 ---
More than 90 per cent of the world's online population use emoji and according to data collected by the Unicode Consortium, the not-for-profit organization responsible for digitizing the world's languages, Tears of Joy accounts for over 5% of all emoji use. The only emoji that comes close in popularity is ❤️ and there is a big gap after that.
The top ten emoji used worldwide are 😂 ❤️ 🤣 👍 😭 🙏 😘 🥰 😍 😊.
What are the most frequently used emoji?
Emoji patterns are pretty universal across the subcategories — top-ranked emoji consistently represent multiple concepts so they are used in a wider variety of situations. This is a pattern Unicode believe they over and over again.
Here's a small sampling of emoji that are top in their class and why Unicide committee thinks they are popular:
🚀 Rocket Ship found in the Transport-air is symbolic of progress being made and anticipation of big changes.
💪 Flexed Biceps is the top Body-parts emoji (this subcategory excludes hands) and is commonly used to indicate strength, success, overcoming a struggle, exercise, showing off, boasting, or rolling up your sleeve to receive a vaccine.
💐 Bouquet of Plant-Flower for all occasions: congratulations, celebrations, and relationships of many varieties be they platonic or romantic.
🦋 Butterfly is the most common Animal emoji (found in the Animal-Bug subcategory) representative of change, beauty, nature, and transformation.
🤸 Person Doing Cartwheel may not be the most popular sport in the world but it is the most popular Person-Sport suggestive of happiness and joy. Editor's Note: I'm fond of pairing it with a blackhole when disaster is looming 🤸🕳️
Most subcategories are neither completely popular or unpopular, with the exception of these completely popular subcategories:
Face-smiling 😀 😃 😄 😁 😆 😅 🤣 😂 🙂 🙃 😉 😊 😇
… and most hands. (Hand and smiley faces are especially likely to be in the top 100 or 200 most frequently used emoji.)
Plant-flower 💐 🌹 🥀 🌺 🌷 🌸 💮 🏵️ 🌻 🌼 The Plant-Flower subcategory is small in size and dominates the entire Animal & Nature category. This could be an indication that less is more especially when the emoji have broad appeal.
Emotion 💋 💌 💘 💝 💖 💗 💓 💞 💕 💟 ❣ 💔 ❤ 🧡 💛 💚 💙 💜 🤎 🖤 🤍 💯 💢 💥 💫 💦 💨 🕳 💣 💬 👁️‍🗨️ 🗨 🗯 💭 💤 Would be overwhelming and consistently popular if it was just hearts. Probably a good time for the Unicode Emoji Subcommittee to split this category into two ;-)
Wondering which is the least popular category?
Flags. Country flags represent the largest collection (258 emoji!), but are used the least. Animal-mammal are the next largest subcategory (53 emoji!). Given that new emoji have to demonstrate they are not overly specific and need to break new ground, this suggests animal emoji are at saturation level.
This data signals that Unicode should focus on globally-relevant, well established communicative concepts.
COMMENTS
Comments are moderated and generally will be posted if they are on-topic and not abusive.
For more information, please see our Comments FAQ