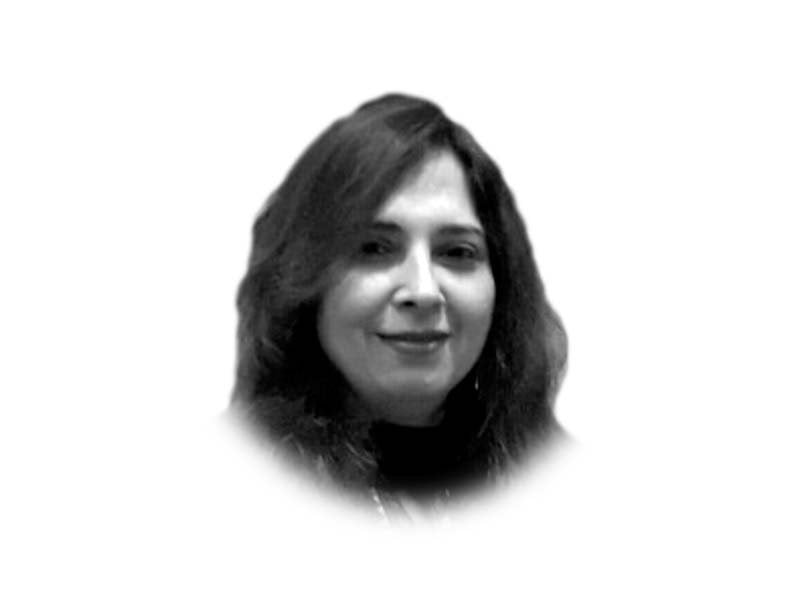 ---
Despite having some of the best internationally recognised minds to manage Pakistan's financial affairs, why is there no exit from the economic woes? Is there a probability that these able minds have been working as the so-called economic hitmen to keep Pakistan financially bankrupt? This is not an illusion of a conspiratorial mind as the readers might be tempted to think. There are reasons for the doubt. For instance, take the case of the IMF's six billion dollar package. We have not even received half of the total package as the debt is released in bits and pieces. With every new tranche, a list of dos and don'ts is handed down for compliance. Being negotiated currently is a tranche worth $1 billion. So far, the walk on the tightrope has been made possible with the massive devaluation of the rupee, high electricity and gas tariffs, elimination of Rs350 billion worth of subsidies, the reincarnation of petroleum levy by Rs33, cut in the development budget to the tune of Rs300 billion and imposition of new taxes. Soon a mini-budget will be floated to give a legal cover to these demands. According to experts, this will be one of the biggest mini-budgets in the history of Pakistan. How will this affect a common man? That is not on the agenda of the government economic wizards. What is on their hit list is compliance with the IMF demand.
Now let us talk about the illusion part.
As compared to the $1billion IMF tranche, which is so far behaving like a sinking boat that may tumble the country with it if not rescued, Pakistan has earned $6 billion from textile export in the first four mounts of the current fiscal year. Juxtapose the part receipts of the IMF package with $6 billion from only four months of textile export, and you will find yourself questioning the justification for the anxiety to keep the IMF boat afloat. With an industrial output sufficient to overcome the so-called current account deficit, why have we tied ourselves to the IMF programme, which for all its purposes is only tightening the noose around common men's neck? The question is: what justifies our eagerness to meet the IMF unjust demands for a $1 billion tranche, especially when our economy has the potential to wade us out of solvency — if there is any?
Recently, Dr Arthur Betz Laffer, an American economist, was in Pakistan to attend Pakistan Prosperity Forum — 2021 arranged by the Prime Institute in Islamabad. During his address, he advised Pakistan's economic heads to refrain from taking dictation from the IMF and the World Bank. Adding further to his anguish against the lending institutions, he said that the IMF and the World Bank have been of no use other than deliberately exacerbating Pakistan's economic woes. He reminded us that we were not their slaves and that we should act independently.
This advice of acting 'independently' brings to mind the ardent opposer of the IMF and the World Bank, Mr Yanis Varoufakis, a Greek-Australian economist and politician. He served as Greek Minister of Finance from January to July 2015. During his stint as finance minister, he refused to bend to the demands of the lending institutions and instead said that "…we are insolvent, and we have to embrace our insolvency."
Varoufakis equated these creditors with terrorists. Like terrorists, they instil fear and trepidation so that their targets bend and give in. The weapons used in this warfare are the economic experts drawn usually from the targeted countries. They deliberately make flawed policies. Each policy digs a hole in the exchequer. Eventually, a time comes when this leaking bucket becomes a burden to the community of greedy and expedient politicians, military personals and businessmen, who had been raised over the period to make this leaking bucket a reality. Later, each hole is patched from the creditor's debt in return for more taxes, exorbitant utility bills, and inflationary pressures.
Varoufakis met Barack Obama at the Greek Independence Day celebration in the East Room of the White House and was asked to "swallow bitter stuff" like he did to survive the 2008 economic crisis. Varoufakis replied, "You inherited a mess when you came to office, but at least you had your central bank behind you. We inherited a mess and we have a central bank" — the European Central Bank — "trying to choke us". The creditors wanted Greece "to privatize state assets, such as Athens's port; reform institutions and practices perceived to be inefficient, including its health-care and welfare systems, in ways likely to result in mass dismissals; and adjust its budget through further tax increases and spending cuts, to the point where Greece's income significantly exceeded its spending on everything but its repayments".
From Laffer to economic experts like Dr Ikramulhaq, government is advised to downgrade income and sales tax to widen the tax net. However, the government has no appetite to hear sane voices. Instead, it is fuelling the 134 non-functioning state-owned organisations with an annual injection of $4 million. How does Pakistan's economic wizard justify this loss is anybody's guess.
Published in The Express Tribune, December 2nd, 2021.
Like Opinion & Editorial on Facebook, follow @ETOpEd on Twitter to receive all updates on all our daily pieces.
COMMENTS (3)
Comments are moderated and generally will be posted if they are on-topic and not abusive.
For more information, please see our Comments FAQ