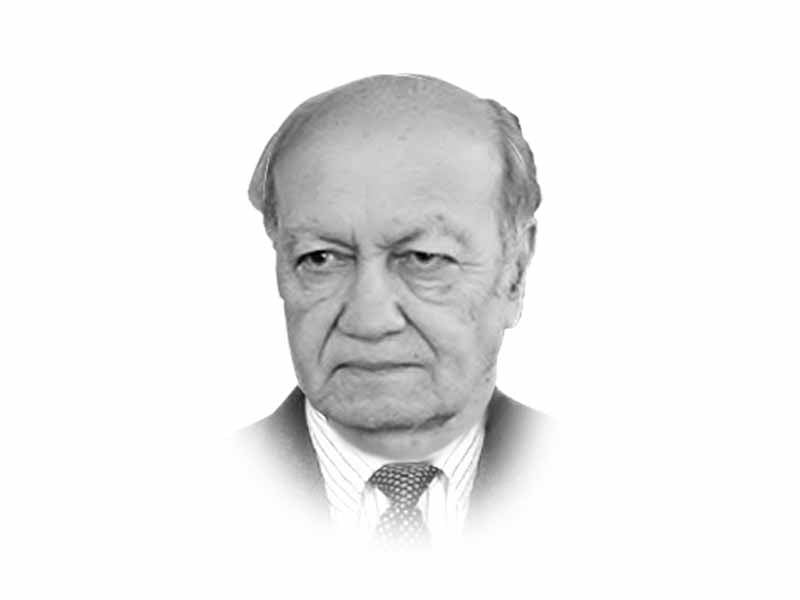 ---
One of the most complex and tragic relationships exists between India and Pakistan that has adversely affected the lives of billions of people in South Asia for the last seventy-five years. The endless tirade directed from India and Pakistan reacting to it broadly represents the present trajectory of the relationship further vitiating the environment. Last year, while the tension between the two countries continued to escalate, the Modi government blatantly revoked the special status, or the autonomy granted under Article 370 of the Indian Constitution to Jammu and Kashmir — a region administered by India as a state. For Pakistan, the future status of Kashmir must be decided according to the wishes of the people of the state whereas for India it is a settled issue and an integral part of it. The two positions are diametrically opposite. India cannot ignore the reality that it has forcibly occupied Kashmir, defied UN resolutions, and faced serious opposition from the people of Kashmir but the balance of power and global politics favour it.
The merger of Kashmir in the Indian Union was a well-thought-out and calculated move by Modi. There was hardly any serious reaction from the international community to this brazen defiance and trampling of human rights. Prime Minister Modi knew that India's clout and relative importance with major powers are such that the international community will not react adversely to this move. Regrettably, the US and other major powers, apart from making routine statements, failed to condemn the unilateral move. Even Muslim countries — apart from Turkey, Malaysia and Iran — deliberately avoided commenting on India's annexation. Their reaction was very similar to how the Middle Eastern rulers have been responding to Israel's annexation of Palestine, confirming the hard reality that in the modern-day world, there is no convergence of interest merely based on religious commonality. Strategic, political and economic interests far outweigh religious affinities.
Despite India's brutal suppression of Kashmiri people and international indifference, the Indian military might have not been able to suppress the unwavering spirit and struggle of the Kashmiri people. The Indian government, meanwhile, is taking measures to change the demography of Kashmir so that it ceases to be a Muslim majority state. This is in gross violation of UN Security Council resolutions and a deliberate crime against the people of the state.
India's endemic hostility toward Pakistan beefed up by the Modi government's powerful type of Hindutva politics and the situation in Kashmir are closely interlinked. Until recently when Ashraf Ghani's government was in power, India had been using Afghanistan as a base for launching anti-Pakistan activities in response to its support of the Kashmiri struggle. With the Taliban government in power, it will not be able to use Afghanistan for pursuing hostile activities.
Since 1947, in addition to several border skirmishes, India and Pakistan have fought three major wars and share a critical relationship. Hardly a day passes when there is no adverse news of the other in Indian and Pakistani newspapers. To counter the threat from India, Pakistan perforce has to maintain a large military and allocate sufficient resources to it. And being a smaller economy, the burden on it is relatively far greater. So deeply ingrained is the hostility with minimal prospects of sanity prevailing at least in the near future. In a worst-case scenario, considering that both Pakistan and India are nuclear powers, the conflict has the potential to escalate and pose a threat to global peace. Moreover, with India's strategic alignment with US and Pakistan's strategic partnership with China, there is more reason that the two countries exercise restraint and pursue policies that do not reinforce superpower rivalry but promote stability.
But what gives hope is that the two countries also have a history of looking for ways to resolve differences and find peace, however short-lived these were. After every major conflict, both countries have engaged in dialogue and tried to resolve differences peacefully. Ironically, leaders in both countries claim that they have extended the hand of peace but have not been reciprocated by the other. Unless there is going to be a fundamental change in addressing the other party's demands and genuine concerns, dialogue and efforts for peace will only touch the surface. Prime Minister Imran Khan has been fairly open and willing to engage in dialogue provided there is the restraint shown by India in dealing with the Kashmiri resistance movement. Most of Pakistan's political parties favour good relations with India provided there is reciprocity and India is serious in addressing the genuine demands of the Kashmiri people. Pakistan engaging with India while Kashmir is bleeding will be considered a betrayal. If Modi is genuine in bringing peace in Kashmir and transforming the India-Pakistan relations to a more functional and less adversarial nature, he must take a different route rather than unilaterally impose his will on Kashmir and revisit his hostility toward Pakistan. Whereas Pakistan's leadership should create an environment wherein the peace process is resumed for peaceful resolution of the Kashmir issue.
Decisions that have the potential to change the destiny of nations require a different approach and vision, which South Asian leadership needs to develop. Both sides have been blaming the other for not being able to make any headway in establishing normal neighbourly relations. India blames Pakistan for promoting terrorist activities and violence in Kashmir and not responding to Modi's suggestion to fight poverty and creating an environment of trust and free of violence. Pakistan accuses India of committing the worst human rights violations in Kashmir and forcibly imposing its will on the people. This is akin to going in circles. Past attempts at engaging in comprehensive and Kashmir-specific dialogues have failed to make any headway. The failures of the past should inject greater resolve to succeed in devising a workable solution in the future that meets the core interests of the three parties — India, Pakistan and the Kashmiri people.
Published in The Express Tribune, December 1st, 2021.
Like Opinion & Editorial on Facebook, follow @ETOpEd on Twitter to receive all updates on all our daily pieces.
COMMENTS
Comments are moderated and generally will be posted if they are on-topic and not abusive.
For more information, please see our Comments FAQ