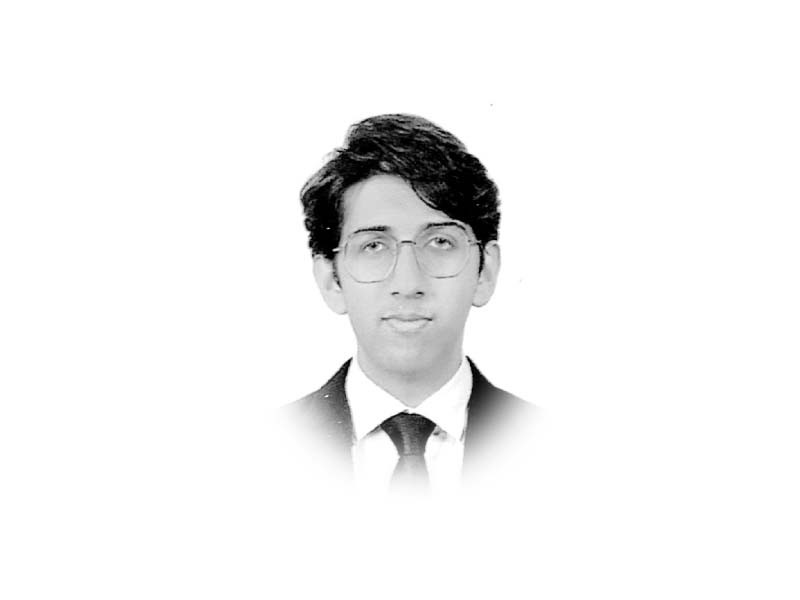 ---
Parliament (legislature) in all its wisdom occasionally convenes to propose bills which tend to mature into Laws. One of the primary jobs of legislature is to propose bills and to ruminate upon the fact if they are required or not, considering the prevailing socio-economic situation.
Presently, a joint session of the parliament was convened where one of the main bills proposed was about introducing Electronic Voting Machines (EVMs) for future elections. Despite the opposition vehemently opposing the bill, the legislature is incumbent to take into account whether a populace that consists of illiterate masses would respond aptly to EVMs.
It is an established fact that legislators are bound to pass laws whose implementation is not only simple but their objective is also pragmatic. Despite the presence of various comprehensive laws, their implementation remains in contention to date. A classic example being the constitutional Right to Information as enunciated under Article 19-A of the Constitution of Pakistan 1973. On paper, the Right to Information is gold standard when it comes to legislation, however its implementation remains hindered due to its complexities and unwarranted due-process.
It is understood that the job of implementation of laws relies heavily upon the judicial branch of the system. An order of the Court is only as valuable as the repercussions that follow. Contempt notices are issued hither and thither, however to little or no avail due to the tedious paperwork. In such a situation, the legislature, considering the present state of the judiciary, is obligated to ensure that the laws it passes are procedurally simplistic and objectively substantive. It is intuitive that debating upon laws like regulating cryptocurrency or legislating strengthening matters like consumer encryption are issues which are undoubtedly important but not so urgent. Similarly, convening a full house merely to have one's own bills passed is a move which reeks of personal gains and selfishness. At present, the citizens of Pakistan are being crushed under the pressures of mass inflation. In such a situation, the Prime Minister of Pakistan is proposing a bill on the use of EVMs instead of introducing packages that aim at providing subsidies on food products and petroleum.
Even otherwise, introducing EVMs to masses that are uneducated will have the opposite effect of what was originally intended. Despite the move being progressive, it might instead allow the ruling class to bend the elections in their favour through mass hacking and technological manipulation which would evidently go unnoticed by the not-so-tech-savvy masses. The widely adopted rhetoric of 'rigging' generally used by political parties will also become tedious to investigate amongst EVMs as the elected government might curb its arbitrary acts and circumvent any forensic investigation by stating that it lacks the relevant expertise to provide a report for any rigging that might have allegedly occurred.
The legislation needs to be accompanied with simplified procedures which categorically outline powers of all individuals/institutions for implementation purposes. At this juncture, the aggrieved citizens will gain nothing from political parties' success in getting bills approved. Instead, the present moment requires the governing bodies to provide expeditious relief to those who are being crushed under ever-increasing inflation. Each time the parliament convenes, it utilizes millions of rupees from the public exchequer and many times, members of parliament are absent from these sessions which result in the parliamentary session being adjourned. Wouldn't it be convenient if the millions of rupees being wasted in such futile sessions are rather spent upon providing food and shelter to those who are victims of the present government's incompetence?
It evades rationale as to how and why the present government has gone on a tangent and is attempting to aimlessly approve the use of EVMs when it can alternatively be more productive and provide the helpless citizens with relief packages. It is high time for the Prime Minister to respond to the citizen's needs if he aspires to regain his reputation.
Published in The Express Tribune, November 30th, 2021.
Like Opinion & Editorial on Facebook, follow @ETOpEd on Twitter to receive all updates on all our daily pieces.
COMMENTS (1)
Comments are moderated and generally will be posted if they are on-topic and not abusive.
For more information, please see our Comments FAQ