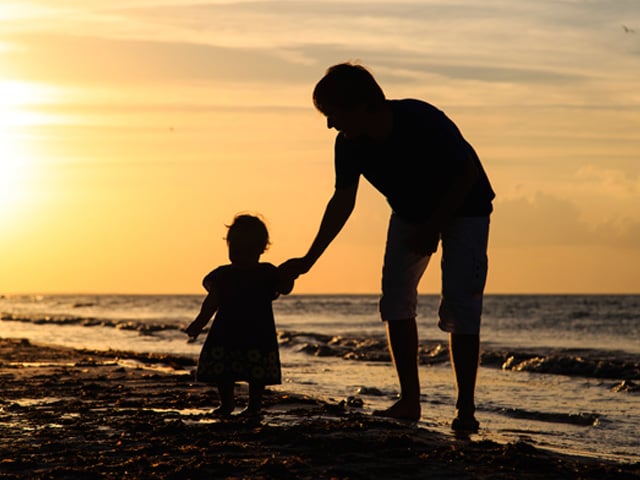 ---
From the moment a child is conceived in a typical brown household, the mother is bestowed with wishes to be blessed with a boy. But the very moment an ultrasound scan reveals that it is a girl, two reactions are generally expected: saddened parents abort the child there and then; or content parents decide to give birth to the child and raise her 'like a son'.
Since her birth, the main objective of her life is set to show the world how she is no less than a son who could have been born in her place. All her achievements are lauded with such 'gratifying' remarks as "she is our son" and she tends to believe and live in this bubble that the only way to make her family proud is by proving that she is not one of her own kind.
However, when she reaches a certain age, the gauge to measure her worth changes in the eyes of her own parents. The ones who did not allow her to behave as a typical daughter and pushed her to achieve everything that is usually expected of a son in brown households suddenly change their stance and ask her one thing that she was never taught to be — a docile wife.
All her distinctions and prizes are exhibited in front of suitors and their families for whom the only question that matters is "How involved is she in managing the housework?" Years of hard-work that she spent in formulating an impressive résumé are overcast by her cooking and cleaning skills.
Sooner or later, her parents choose a groom and arrange her marriage 'with her consent'. Whilst the only option she was given was to get married, no one really cares whether or not she wanted to get married at that given point of time in her life in the first place.
Then starts a never-ending battle of the opinion she holds regarding freedom and equality with the life-long meekness and suppression she is expected to live with. A life where disagreeing with your partner is considered disrespect, where right to make decisions regarding one's own body are snatched, and where life of a woman as a human with some fundamental rights is believed to end.
Even if the situation is not as worse as mentioned above and a woman gets enough support from her partner to establish her own identity by working in realm of her choice, the lens through which her efforts are gauged still remains whether she is fulfilling her 'primary' responsibility or is neglecting her family in the midst of this constant juggle.
But who is to be blamed in creating this havoc in the life of women who are often not eyed as humans?
The women themselves who dream of achieving all the goals that will help them in making an identity that will be solely owned by them?
Their partners who have seen their mothers serving their families all their lives and do not wish to amend this faulty perception of 'an ideal brown household'? Or such partners who stand with their women and support them in earning repute for themselves but then face criticism by their friends and family on how mismanaged and unnatural their lives are, pushing them towards permanent scepticism?
The society which denies the fact that time evolves, and fails to realise that humans need to evolve their ideologies with changing times?
Or their parents who at the time of their birth took firm decision to stand against the will of the society and raise them in a manner by which the same society would one day praise them, but in doing so wrongly cultivate seeds of freedom and equality in their daughters which later makes them the black sheep?
If you decide to let her live, then why imprison her existence in the shackles of expectations and norms later? Why compare your daughters to sons when the ultimate expectation of you from them is to be a child-bearing woman, thanks to the standards set by regional customs?
Educated mothers raise enlightened children, but is there not a dire need to identify the missing link because of which children, instead of being enlightened, are relentlessly accepting the status quo? It is because oppressed mothers raise ignorant children and oppression will continue to overshadow education until the vicious circle is broken.
Those who eye female foeticide as extreme oppression need to contemplate what being given birth but not letting live the life you want to live means. If you cannot let your daughters live, then don't teach them how to.
Published in The Express Tribune, November 29th, 2021.
Like Opinion & Editorial on Facebook, follow @ETOpEd on Twitter to receive all updates on all our daily pieces.
COMMENTS
Comments are moderated and generally will be posted if they are on-topic and not abusive.
For more information, please see our Comments FAQ