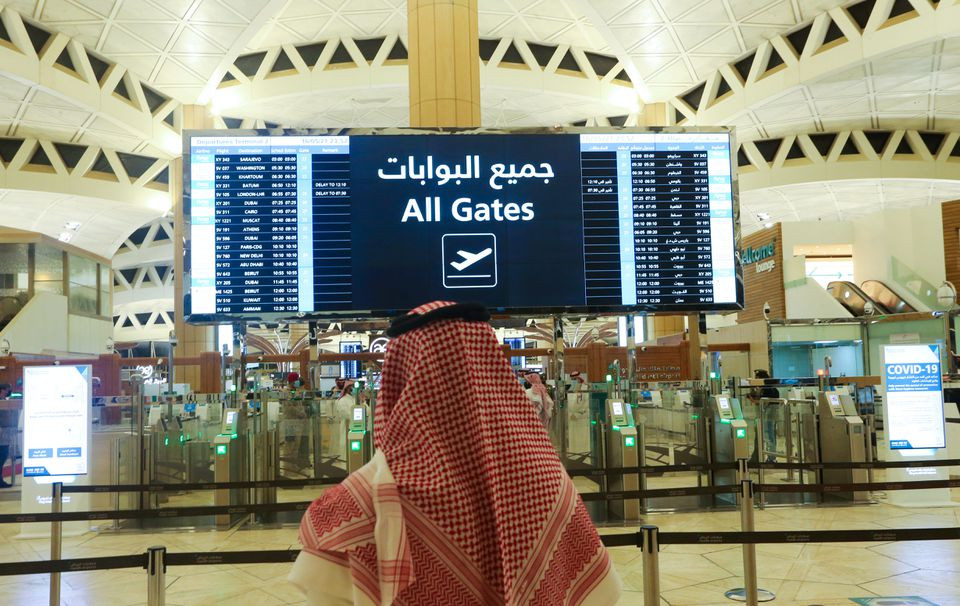 ---
Saudi Arabia, Bahrain ban flights from African countries over Covid variant
WHO declared Omicron as 'variant of concern'
---
RIYADH:
Saudi Arabia, Bahrain and Sudan on Sunday suspended flights with a number of African countries due to the Omicron variant of the coronavirus discovered in South Africa.
The Saudi state news agency SPA, citing a source with the Interior Ministry, said direct flights were suspended with Malawi, Zambia, Madagascar, Angola, Seychelles, Mauritius and Comoros.
Read more: Saudi Arabia allows direct entry from Pakistan, other countries
On Friday, the oil-rich kingdom banned flights from South Africa, Namibia, Botswana, Zimbabwe, Mozambique, Lesotho and Eswatini amid fears of the high infectious Omicron variant.
Bahrain also banned passengers from Malawi, Mozambique, Angola and Zambia, according to the state news agency BNA.
Also read: Saudi Arabia threatens 3-year travel ban for citizens visiting 'red list' states
Bahraini nationals and holders of valid visas to Bahrain, however, were allowed to fly to the Gulf state.
Health authorities in Sudan also banned flights from South Africa, Zimbabwe, Botswana, Lesotho and Namibia over the Omicron variant.
The World Health Organisation (WHO) declared Friday that the Omicron is a "variant of concern".