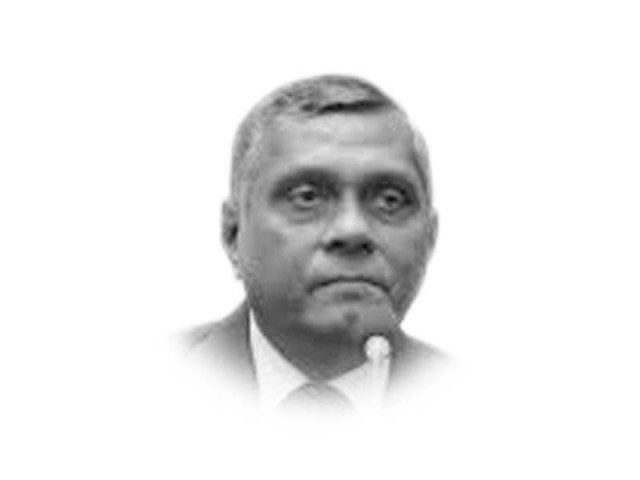 ---
The Muslim-dominated valley of Indian Illegally Occupied Jammu and Kashmir (IIOJK) is a scene of periodic extra-judicial killings and violence unleashed by Delhi-controlled security forces. Leader of the Hurriyat Conference, Mirvaiz Umar Farooq, called for a total shutdown in protest against paramilitary brutality against innocent people in Srinagar's district of Hyderpora. The Gupkar alliance led by Farooq Abdullah demanded a judicial inquiry of those killed in the alleged encounter in Hyderpora.
Since 5th August 2019, IIOJK reflects India's resolve to liquidate local resistance against occupation forces by augmenting the process of demographic transformation. They are trying to break the resilience of Kashmiri Muslims whose hatred against New Delhi's brutalities is growing with each passing day. A magisterial inquiry over the killing of four civilians was ordered by Lieutenant Governor of IIOJK Manoj Sinha. However, it was rejected by Kashmiri leaders as they didn't expect it would render justice. One of the worst things was that because of the fake encounters and killings, families of the victims were initially not allowed to bury the bodies of the deceased and they were dragged from the place of a sit-in by the police. The president of the People's Democratic Party and a former Chief Minister of IIOJK, Mehbooba Mufti condemned such brutality by stating that "their narrative right from the start was based on lies to escape accountability. They don't want to be held accountable for their actions and that's why they are muzzling voices that speak up against such injustice and atrocities."
It is not for the first time that the Indian security forces and police deployed in IIOJK have resorted to extrajudicial killings and denied the victims of the deceased an honourable burial. One needs to contemplate: why and how has India been able to get away from its heinous crimes in IIOJK? Why the so-called custodians of human rights are meek and indifferent to the growing killing fields in Jammu & Kashmir? Why is Pakistan unable to prevent India from committing genocide and ethnic cleansing in IIOJK?
More than two years have passed since India revoked Articles 370 and 35-A and arbitrarily annexed Jammu and Kashmir, and there is no indication that the Modi regime will reverse these acts. Mainstream Indian opposition parties and civil society groups should have taken a stand against the illegal acts of 5th August 2019. These parties and groups are equally responsible for the enormous ordeals faced by those who have refused to accept the reign of terror unleashed by the Indian security forces. The Muslim population is constantly subjected to lockdown, curfew, siege, search operations and extrajudicial killings
Is there a way out for the beleaguered population of IIOJK from the prevailing circumstances? Around 100,000 Kashmiris have been killed or injured since the 1989 uprising in Jammu and Kashmir. Thousands have been displaced and hundreds of houses have been razed by the Indian security forces but there is no let-up in Indian atrocities against Kashmiri Muslims of the valley. India has managed to limit the intensity of the uprising to parts of the valley. It has deployed more than 600,000 military and paramilitary forces along with administrative measures since 5th August 2019, to suppress Kashmiri's identity. This shows a bitter ground reality of indifference of the world and all those who only render lukewarm support to the suppressed people of IIOJK.
The notorious Unlawful Activities Prevention Act (UAPA) and National Investigation Agency (NIA) are accused of colossal human rights violations in the occupied valley of Kashmir. On 22nd November, NIA arrested Khurram Pervez, the programme coordinator for Jammu and Kashmir Coalition Civil Society (JKCCS) and chairperson of the Asian Federation against Involuntary Disappearances (AFAD) on terrorism-related crimes. New Delhi is using UAPA to neutralise human rights activists in the valley. So far under UAPA, 2,300 people have been arrested without any trial. Paradoxically, Amnesty International, Asia Watch and other international human rights organisations are unable to exert pressure on New Delhi to refrain from such inhumane acts.
Despite the environment of gloom and pessimism in the occupied valley, one can articulate three measures that can improve the lives of the people and ensure them a promising future.
First, Pakistan must adopt a proactive approach to expose Indian atrocities by mobilising international public opinion. Instead of rhetoric, the Kashmir Committee, along with like-minded groups, must make a concerted effort in persuading international actors to play their role in preventing India's brutal acts in IIOJK. So far Pakistan's Kashmir Committee has failed to yield positive results and its high-ups only undertake visits to affluent countries without advocacy and motivation for the cause of Kashmir. The Kashmiri diaspora, which exists in large numbers in the UK and in other parts of Europe, is also unable to influence the local public opinion uncovering Indian atrocities. Furthermore, the Government of Pakistan — which reacted aggressively to the Jammu and Kashmir Proclamation Act of 5th August 2019, and vowed to compel India to revoke the special status of Jammu and Kashmir — has miserably failed in its objective. Neither did India renege on its 5th August act nor does it have any intention of doing so. Unless Pakistan takes a firm stand against the Indian absorption of Jammu and Kashmir, there is no likelihood of any qualitative change on the ground.
Second, it is the last chance for Indian democracy and secularism to challenge the Modi regime and its brutal suppression of human rights in IIOJK. Unfortunately, neither the Indian Supreme Court nor political parties or civil society groups can prevail over the Modi regime to restore the autonomous status of Jammu and Kashmir. As a result, one can observe the erosion of democracy, political pluralism and secularism in India, which will seriously challenge its unity as a state in the years to come.
Finally, the killing in IIOJK will continue unless Kashmiri political parties are able to unite and launch a resilient struggle against the Indian occupation. Gupkar alliance or the Hurriyat Conference on their own cannot mobilise an effective struggle against the 5th August acts and restore freedom, dignity and respect. The people of the occupied region must learn from the national liberation movements of Vietnam and Algeria. Through a united chain of command, the local populations were able to emancipate themselves from foreign rule. Pakistan needs to be politically and economically stable to contribute to the emancipation of Kashmiri people from the Indian tutelage.
Published in The Express Tribune, November 28th, 2021.
Like Opinion & Editorial on Facebook, follow @ETOpEd on Twitter to receive all updates on all our daily pieces.
COMMENTS
Comments are moderated and generally will be posted if they are on-topic and not abusive.
For more information, please see our Comments FAQ